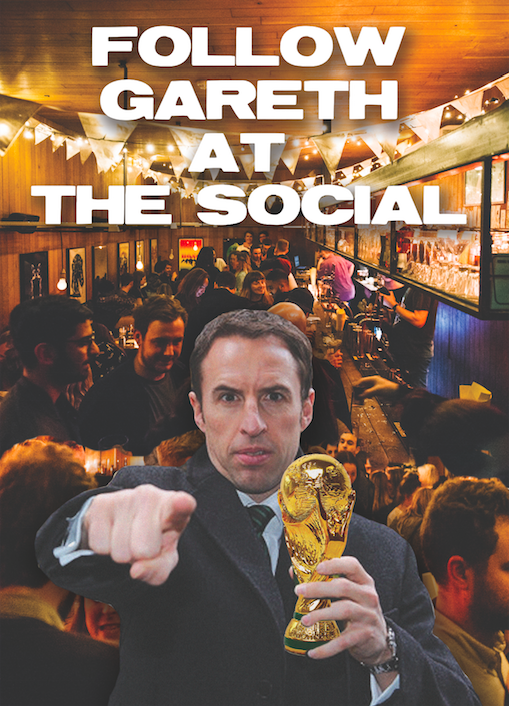 Correct, you can . . England games on Monday 18th and Thursday 28th June on the big screens! In fact ALL THE GAMES in the tournament will be on upstairs*.
On Thursday 28th June what with Glastonbury having a year off it was a no brainer for us to invite BAGGY MONDAYS to host their now completely legendary Thursday night Glastonbury party with us back here at their original home.
The Baggy basement takeover will also include full coverage of the probably crucial ENGLAND VS BELGIUM game at the WORLD CUP.
*when we're open and if they're not killing our vibe . .