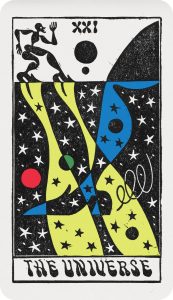 JUNE SOCIAL
PRISON TAN SERIES – FRIDAYS THIS SUMMER
The PRISON TAN SERIES lands for a summer takeover in the basement this June- FREE ENTRY live gigs and DJs every week. Over the course of 13 air conditioned Fridays this June, July and August we're teaming up with some of the greatest labels in the land (and Nashville!) and a load of bands and zines we love to run a weekly festival in the basement. Always free entry, 241 drinks before 8pm and the best live music, DJs and vibes anywhere in W1.
Friday 1st June – LAUNCH PARTY with HEAVENLY JUKEBOX // JUKEBOX JUNIORS
Friday 8th June – THE BRISTOL GERM with MXLX // E B U // SCALPING DJs
Friday 15th June – COLD LIPS with SEX CELLS // VOODOOTRON // DOUGLAS HART // LOL HAMMOND // KIRSTY ALLISON // SUPER SPESH SECRET SURPRISE WRITER: BILLY CHILDISH
Friday 22nd June – CXR // BONES SHAKE
Friday 29th June – THIRD MAN RECORDS TAKEOVER
More parties in July and August with takeovers from Heavenly (featuring a special Night Beats show!), The International Teachers of Pop, Speedy Wunderground, Nadine Shah, Friendly Records, Girls On Film, Art is Hard, a CALM fundraiser and more!
Free entry – every Friday in June, July and August – check website for more details.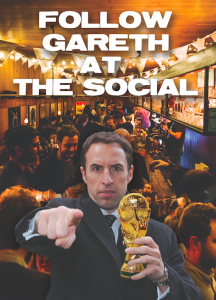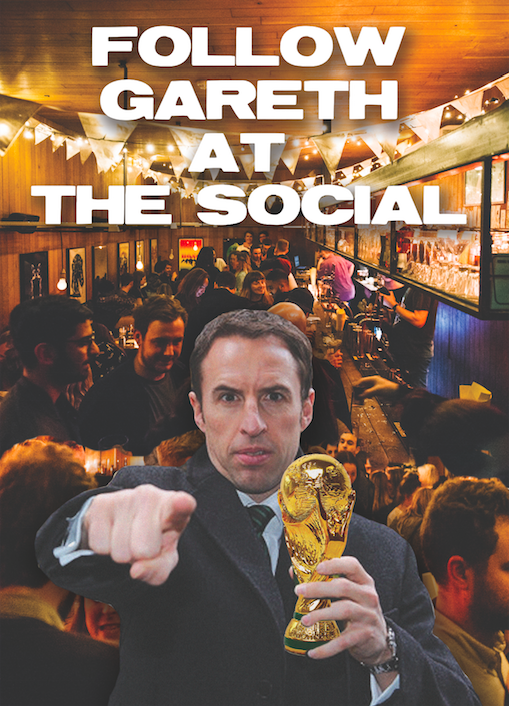 BAGGY MONDAYS GLASTONBURY THURSDAY SPECIAL MEETS ENGLAND VS BELGUIM IN THE WORLD CUP UPTOWN!
On Thursday 28th June what with Glastonbury having a year off it was a no brainer for us to invite BAGGY MONDAYS to host their now completely legendary Thursday night Glastonbury party with us back here at their original home. The Baggy basement takeover will also include full coverage of the probably crucial ENGLAND VS BELGIUM game at the WORLD CUP. The Social's longest-running night (Est. 2002) is back for more Madchester-powered indie disco mayhem. Expect the Roses, the Mondays, New Order, The Charlatans, Inspirals, Blur, Shed Seven and dancing on the concrete tables.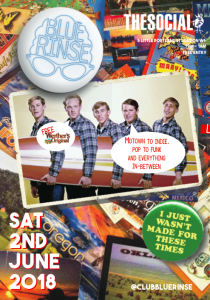 SATURDAYS
Perfect Social club takeovers every week in the basement + resident Social DJs every week in the top bar. BLUE RINSE is a trip through time and hit every decade head on – Disco, Indie, RnB, Motown, Hip Hop, Pop, Funk and Soul, plucking every musical heartstring along the way. Morrissey to Meatloaf, Elvis to Eminem. Sometimes going to the edge of cheese, sometimes the brink of obscure but they will always stay true to simply playing GREAT MUSIC! (2nd June). The mighty TROJAN RECORDS continue to celebrate their 50th anniversary and this time out Oxman's birthday too with resident Mistah Brown at the controls (9th June). Whilst STUDIO 45 keeps everyone on their toes with their ska, reggae and soul scorchers and incredible special guest selectors Dave Edwards and French Fred + Dean Thatcher (30th June).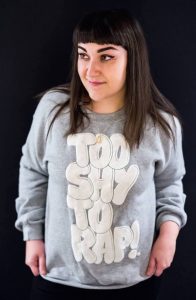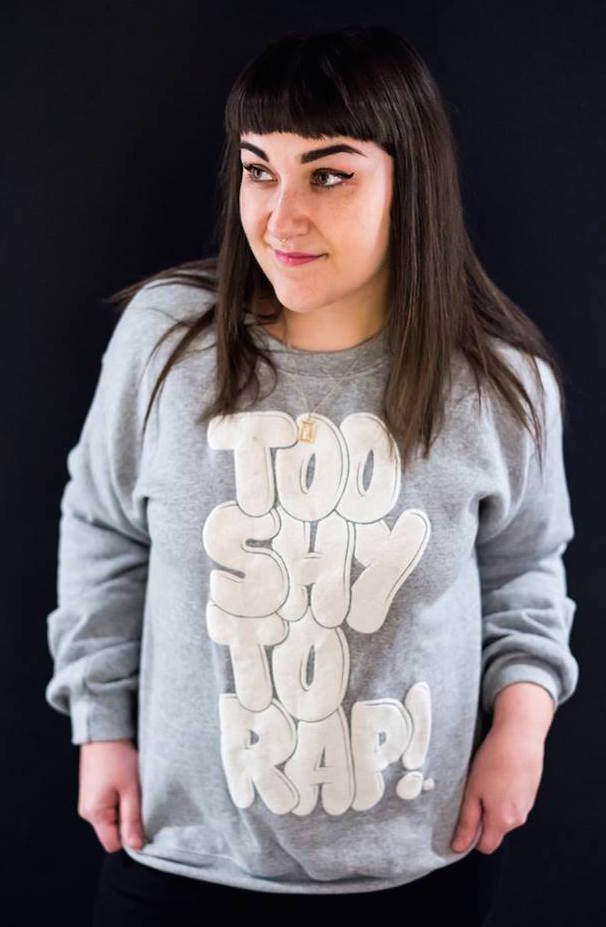 THURSDAYS
Head down each week and find some of London's best DJs and music lovers laying down nothing but good music. No dancefloor pressure, no genre, just great records. 
Including appearances from ANNE FRANKENSTEIN and her collection of sublime vinyl selections, BUGGED OUT'S LITTLE BUGGER mixing everything from techno to rnb, original Social crew GOOD BLOCK bringing the deeper side of their world club, ROUGH TRADE DJs, JACK SELLEN, HEAVENLY JUKEBOX and lots more – keep an eye on the website, our weekly mail out and Social media for news.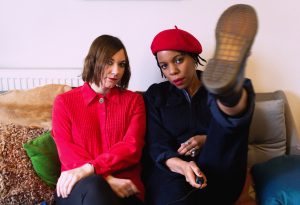 LIVE AT THE SOCIAL
Tuesday 5th June – THE FIX with RINA MUSHONGA // FREDDIE LONG // DOM McALLISTER // SPECIAL GUEST
Wednesday 6th June – THE QUIETUS SOCIAL with BLACK MIDI
Thursday 7th June – SINK YA TEETH // MK_ULTRA // A CERTAIN RATIO SOUND SYSTEM
Friday 8th June – THE BRISTOL GERM with MXLX // E B U // SCALPING DJs
Tuesday 8th May – HUW STEPHENS PRESENTS with DYLAN CARTLIDGE // PIZZA GIRL // SOCK
Monday 11th June – NEVERFADE SESSIONS with WARD THOMAS + ALICE + JAMIE YOST + MELANIE BAKER
Friday 15th June – COLD LIPS with SEX CELLS // VOODOOTRON // DOUGLAS HART // LOL HAMMOND // KIRSTY ALLISON // SUPER SPESH SECRET SURPRISE WRITER: BILLY CHILDISH
Wednesday 20th June – VENTURA NIGHTS with THE LUCK
Thursday 21st June – MOINE DUBH SUMMER SOLSTICE SPECIAL with MOINE DUBH LABLE CREW // ANDREW WEATHERALL DJ SET
Friday 22nd June – CXR // BONES SHAKE // C&S (DJ SET)
Tuesday 26th June – AMBIENCE CHASERS #16 with ULRICH SCHNAUSS (DJ SET // SONIC CATHEDRAL DJS // LIVE GUESTS
Wednesday 27th June – AMiR // GUESTS
Friday 29th June – THIRD MAN RECORDS TAKEOVER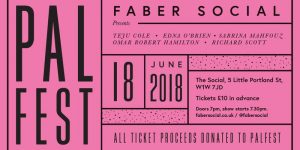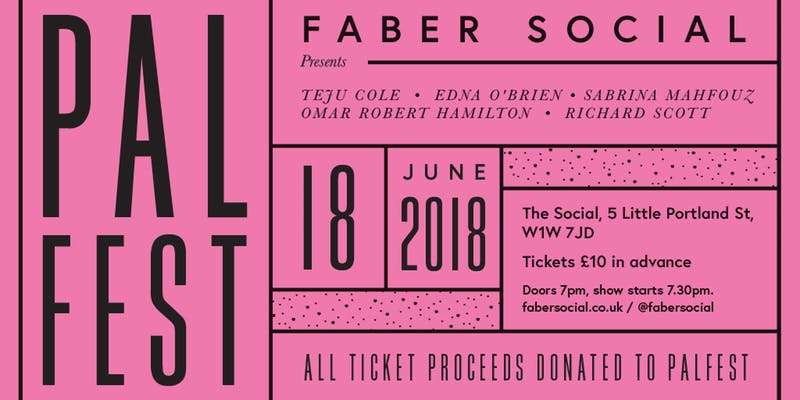 TALKS AT THE SOCIAL
Wednesday 13th June – GREAT FOOTBALL ADVENTURES – A remote island in the Pacific. War-torn Lebanon. The heart of football's spiritual home. Join us for an intimate look at the beautiful game in some of the world's most unique places. An evening of talks with DARYL WILLARD about football in Azerbaijan, DOM BLISS author of Erbstein: Football's Forgotten Pioneer and MATT WALKER photographer, writer and football fan  who set himself a simple challenge: to experience top level football in all 55 of Europe's football nations in one year.
Thursday 14th June – Q PRESENTS THE MAKING OF… – In the second of our Q Presents The Making Of… series, on Thursday 14 June we will host a special, strictly-limited capacity with Gruff Rhys. Q writer Tom Doyle will join the Super Furry Animals frontman for an intimate evening of conversation about the making of Gruff's brilliant new album, Babelsberg. What are the songs about? How did he design them? Accompanied by his acoustic guitar, Gruff will reveal all. He'll also sign and sell copies too.
Monday 18th June – FABER SOCIAL PRESENTS PALFEST – Faber Social are back for a second year with the Palfest with an extraordinary bill featuring TEJU COLE,  EDNA O'BRIEN, OMAR ROBERT HAMILTON, SABRINA MAHFOUZ, RICHARD SCOTT + music from the HEAVENLY JUKEBOX.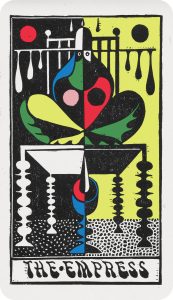 EXHIBITIONS AT THE SOCIAL
AUTONOMIC TAROT – Sophy Hollington and David Keenan (starts June 1st)
Autonomic Tarot is the product of a collaboration between writer, David Keenan and artist, Sophy Hollington. The pair have combined forces to create a linocut tarot deck that retains an umbilical to the card's archaic roots, yet future-visions it as a glam-punk portal deep into the Now. The deck accompanies (and was born from) Keenan's experimental novella To Run Wild In It and both will be published by Rough Trade Books this summer. Original prints of the tarot artwork by Sophy Hollington will be on display at The Social from 1st June – 24th July.
WORLD CUP AT THE SOCIAL
We'll be showing all the big game at the bar including of course all the England matches on big screens – drop us a line to book a table