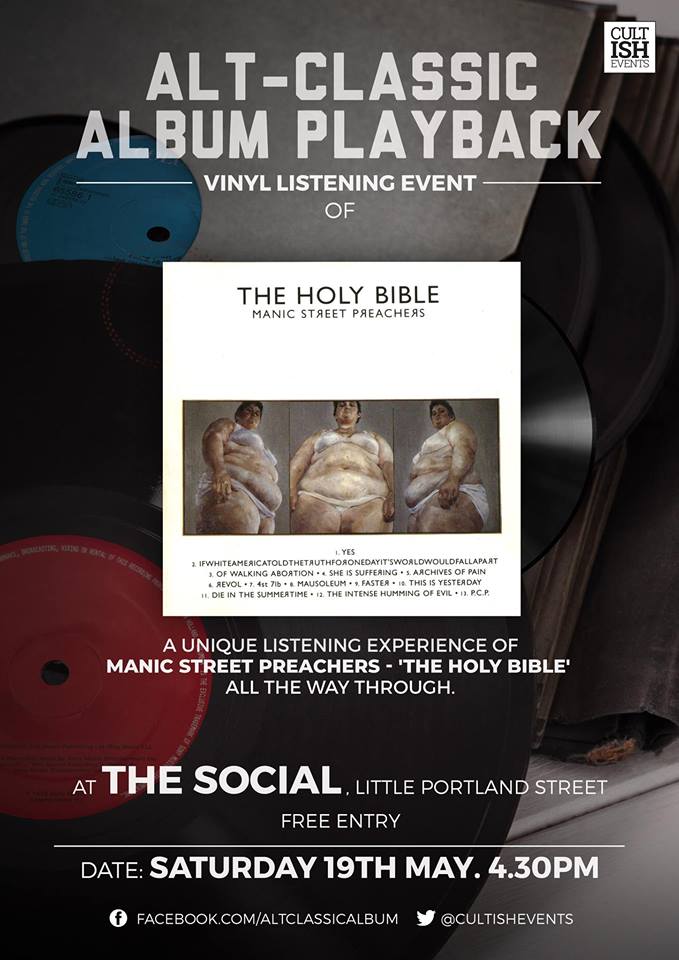 Date/Time
19 May 2018 - 6:00 PM - 1:00 AM
Price
Free entry
Alt-Classic Album Playback‎ – Manic Street Preachers – 'The Holy Bible'
Are you tired of listening to music on playlists and shuffle and would rather experience it the way it was intended? For free…
Come along and experience the Manic Street Preachers' 1994 masterpiece 'The Holy Bible' at this unique vinyl listening event. The event will explore the influences and creation of the album before playing it all the way through on The Social's great soundsystem.
The album will be introduced by the journalist Rhian E. Jones, co-author of 'Triptych: Three Studies of The Holy Bible'.
This event will run from 1800-2000 with Social resident Tom Caslin taking over the reigns for a special upstairs DJ set afterwards until 1am – downstairs is closed tonight for a private party
Back to the listings.