Date/Time
30 Jan 2018 - 7:00 PM - 11:30 PM
Price

Live: 
+ very special secret live guest and DJs
The monthly night from Ulrich Schnauss and Sonic Cathedral launched as a spin off from their online radio show Sonic Realities, playing atmospheric sounds from Aphex to Eno, Terry Riley to Vini Reilly.
This time, Ambience Chasers are bringing the beats with an under wraps DJ guest, headliner and a live set from Twenty Three Hanging Trees, so expect the deepest, darkest, belligerently brooding deep cut lines and atmospheric live sounds.
Presented by Sonic Cathedral AND part of Independent Venue Week
This is an 18+ event.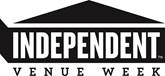 Back to the listings.