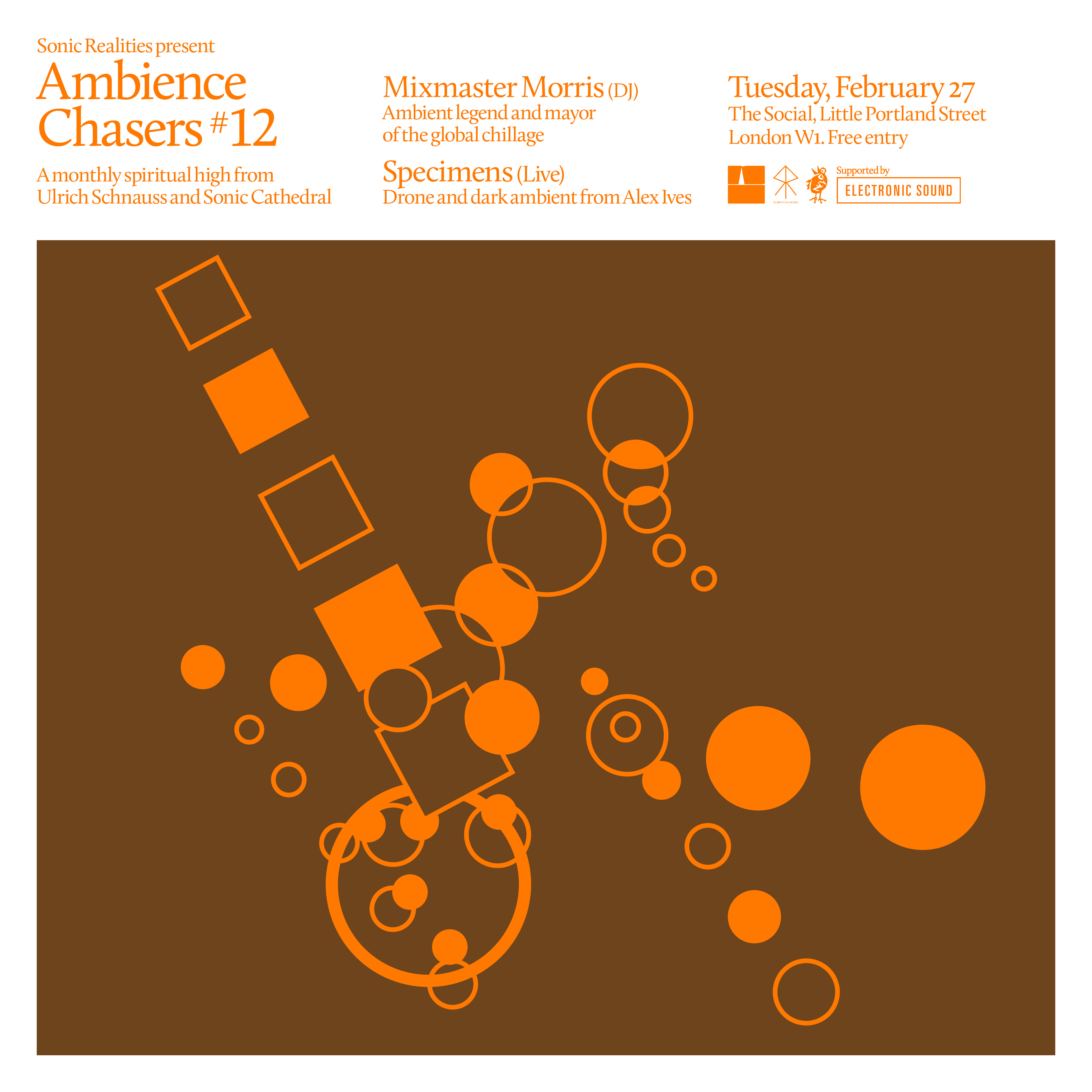 Date/Time
27 Feb 2018 - 7:00 PM - 12:00 AM
Price
Free entry
Ambient Chasers #12 – First Birthday Party!
Ambience Chasers – the monthly spiritual high from Sonic Cathedral and Ulrich Schnauss – returns to The Social. Our special guest DJ is ambient legend and mayor of the global chillage Mixmaster Morris. Plus, there will be a live set of drone and dark ambient from the spectacular Specimens.
Back to the listings.