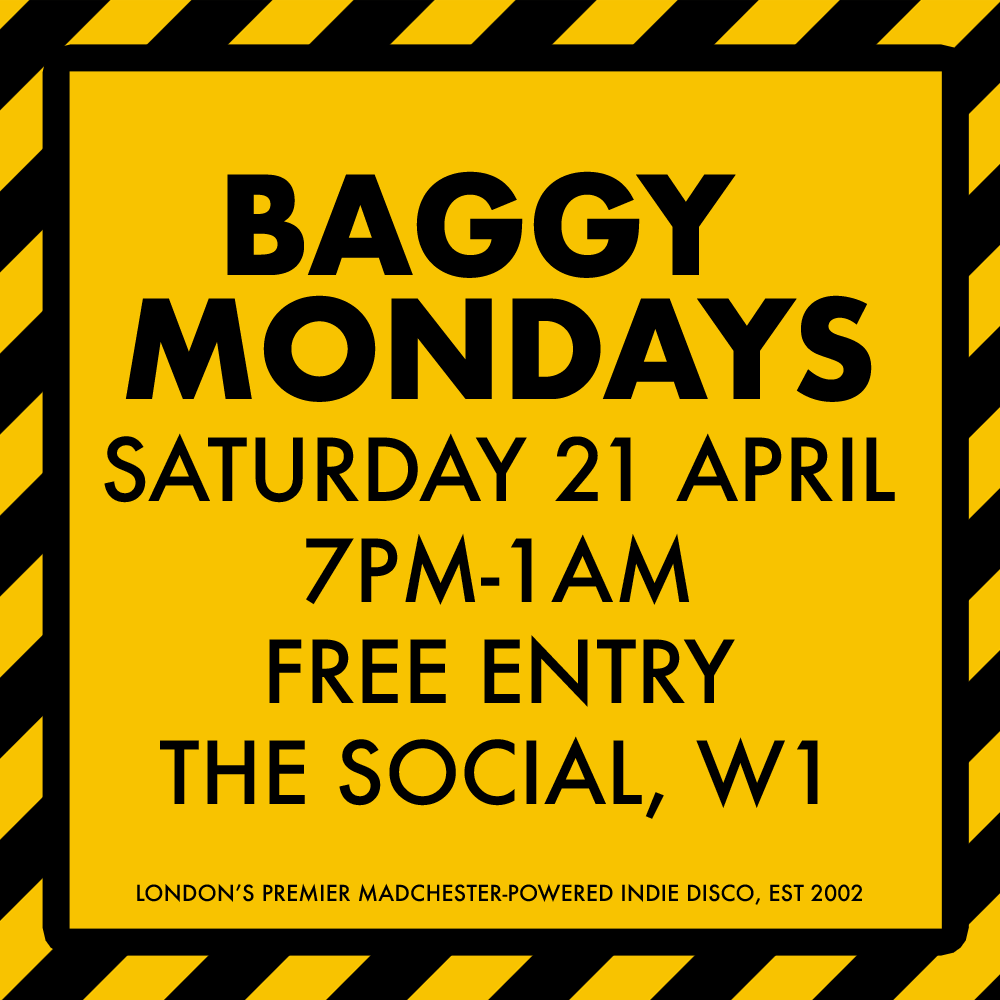 Date/Time
21 Apr 2018 - 7:00 PM - 1:00 AM
Price
Free entry
Facebook page
Baggy Mondays / Alt-Classic Album Playback Record Store Day Special
The Social's longest-running night (Est. 2002) is back for more Madchester-powered indie disco mayhem.
Expect the Roses, the Mondays, New Order, The Charlatans, Inspirals, Blur, Shed Seven and dancing on the concrete tables.
Also during the day upstairs >> >>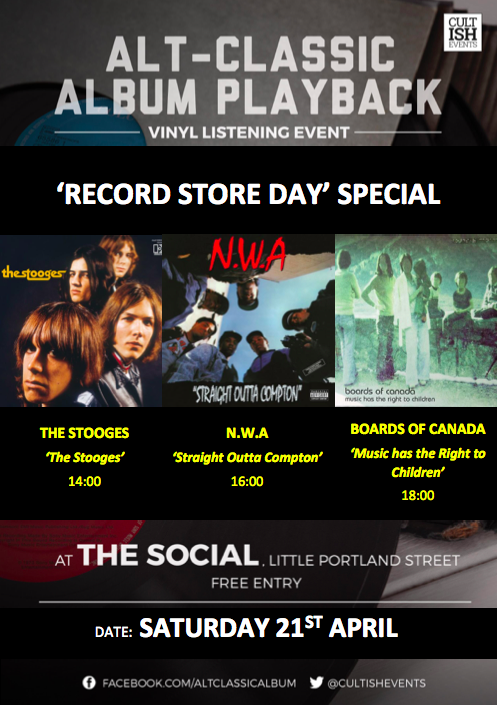 RECORD STORE DAY TRIPLE-ALBUM SPECIAL
Spent way too much £££ on that Cure remix album or Floyd mono re-release? Couldn't get your hands on that green Shaggy 7″? Console yourself with an amazing triple-header of albums played all the way through at The Social – for free!
From 14:00:
The Stooges – 'The Stooges'
From 16:00:
N.W.A. – 'Straight Outta Compton' (30th anniversary this year)
From 18:00:
Boards of Canada – 'Music Has the Right to Children' (20th anniversary this year)
A carefully-curated selection of artists who influenced each album will introduce the playbacks.
Back to the listings.