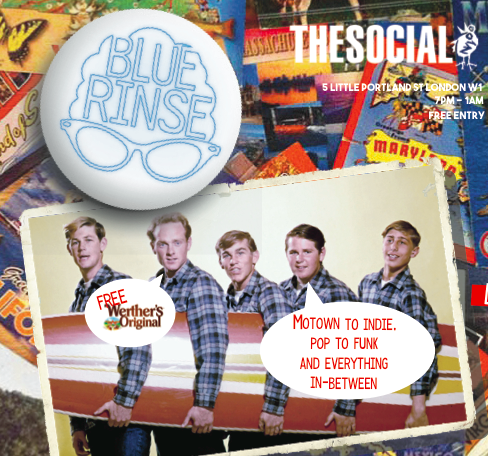 Date/Time
2 Jun 2018 - 7:00 PM - 1:00 AM
Price
Free entry
Ahead of a series of Summer Festival appearances, Blue Rinse DJs are back again to continue their new residency down at The Social.
For the newly inaugurated, what is Blue Rinse? 
Blue Rinse celebrate "Anything that's good!" but it's not just about the music – Blue Rinse is about letting down what hair you have left. No serious clubbing here, it's all about shaking your hip replacements and dancing till your false teeth drop out.
We take a Werther's fuelled trip through time and hit every decade head on, Disco, Indie, RnB, Motown, Hip Hop, Pop, Funk and Soul, plucking every musical heartstring along the way. Morrissey to Meatloaf, Elvis to Eminem. We dance, we shake and we sometimes even bake. We might sometimes go to the edge of cheese, sometimes the brink of obscure but we will always stay true to simply playing GREAT MUSIC!
All you need to remember is that "Genres Suck!" and to dance like everyone is watching but you don't give a ****
Entry is absolutely FREE, so pop in and suck a boiled sweet with us.
Follow us on Twitter and Instagram @clubbluerinse 
For more info or queries contact us at info@insideouttalent.com
Back to the listings.