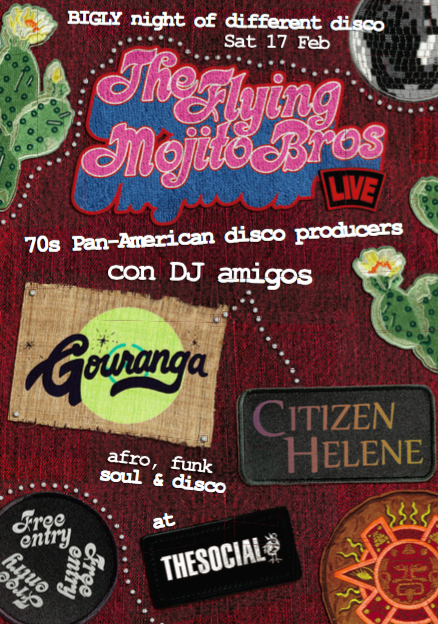 Date/Time
17 Feb 2018 - 7:00 PM - 1:00 AM
Price
Free entry
Big big Saturday night!
Join the Flying Mojito Bros as they bring their unique live baggy-country-disco-acid-house (!) productions and peachy, trippy visuals to The Social's good-time basement. They'll be joined by two fellow different-disco compadres — DJ / sultry disco botherer Citizen Helene — and DJ Algy Strutt from soundcloud's *mammoth* re-edits blog Gouranga. Hoo-eeeeeeee
Back to the listings.