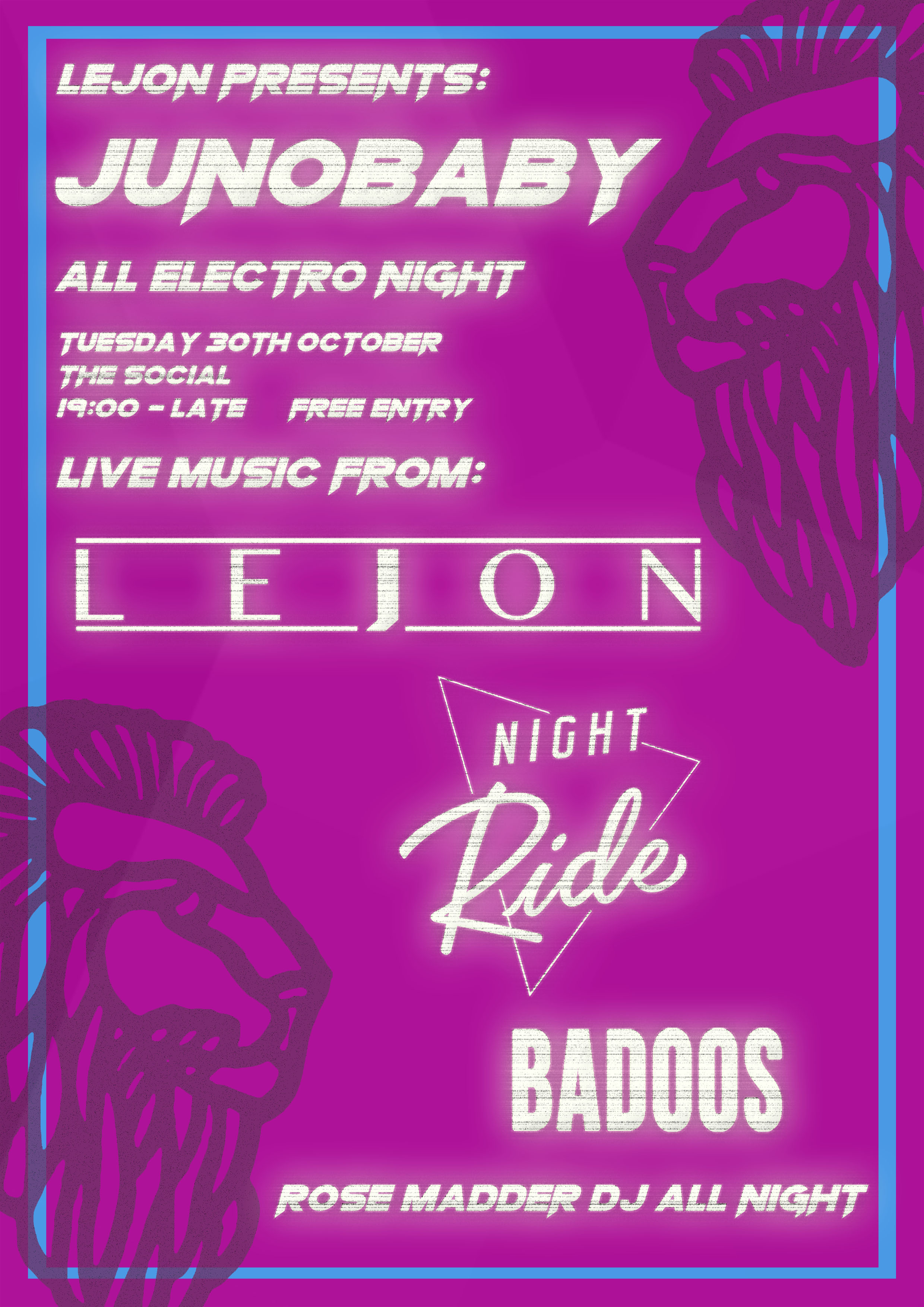 Date/Time
30 Oct 2018 - 7:00 PM - 12:00 AM
Price
Free entry
Lejon Presents:
JünoBaby – London's premier underground all electro night.
After a brief hiatus and venue change, JünoBaby is back. Hosted by electro-pop duo Lejon, the night presents the finest up and coming electronic music talent.
Lineup:
Lejon (10pm)
Electro-pop duo blending 80s electro and R'n'B with modern house and dance overtones. Fans of Disclosure, Prince and Years and Years will feel right at home with their music.
Night Ride (9pm)
Brace yourself for an adrenaline fuelled neon ride – with fashion, light shows and elecro-pop to keep you dancing through the night.
Badoos (8pm)
Sweet sounds of electronic samples and synths mixed with beautiful acoustic instrumentation. Just enough bounce to party and just enough bliss to be chill.
DJ Rose Madder playing all night, blending electro house, 80s and synthwave sounds.
Doors at 7pm. Free entry.
Back to the listings.