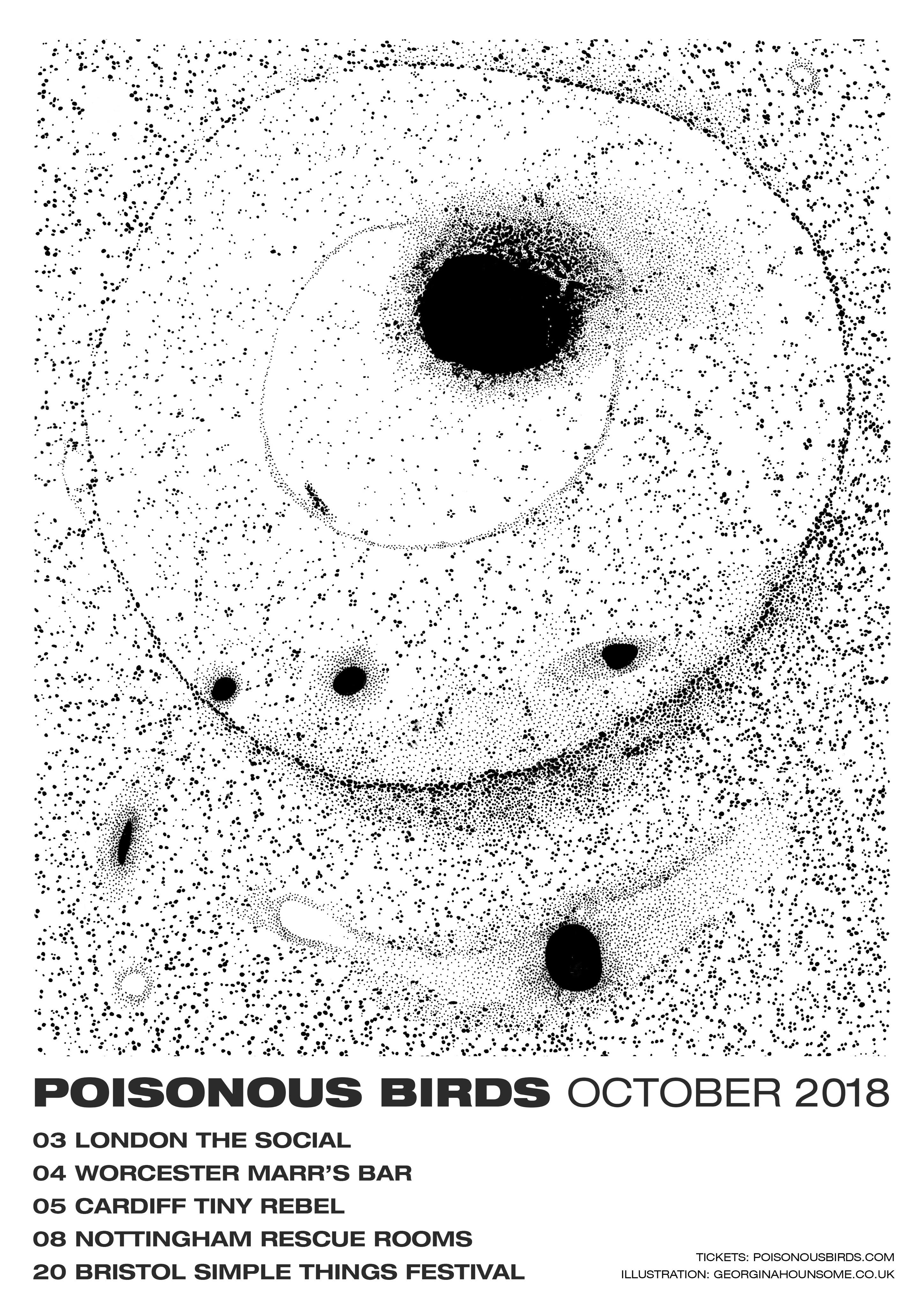 Date/Time
3 Oct 2018 - 7:00 PM - 12:00 AM
Price
Free entry
Facebook page
Poisonous Birds
LIVE
Poisonous Birds
+ Jamws
Bristol's "fucking spectacular" (Kerrang!) art-rockers Poisonous Birds spread their wings on new EP Big water, shedding the intense, dystopian timbres of their previous releases and exploring the darker, sensitive corners of their psyches.
The record touches on art-rock, post-rock noise and industrial, but features almost no electric guitars at all, instead favouring rich, analogue synth timbres to build a uniquely gritty, tense and modern sonic environment.
Frontman & multi-instrumentalist Tom Ridley delivers his reduced, poetic lyrics with delicacy and poignant control, ensuring every word lands just as intended.
The other half of the duo, co-writer & drummer Finn Mclean delivers a restrained performance on the title track, until he accompanies a particularly aggressive synth part with a tight, frantic bombardment of off-kilter rhythm that could easily slip into tracks by Death Grips, or even Dillinger Escape Plan. On LITTLE PUZZLE however, Finn trades the drum kit for a sampler, using sounds cut from the recording of last year's Gentle Earth EP to assemble a crunchy, downtempo beat that gives the song a lazy, dragging hip-hop feel.
http://poisonousbirds.com/
http://instagr.am/poisonous.birds
Tweets by PoisonousBirds_
SPOTIFY
APPLE MUSIC
BANDCAMP
SOUNDCLOUD
Back to the listings.