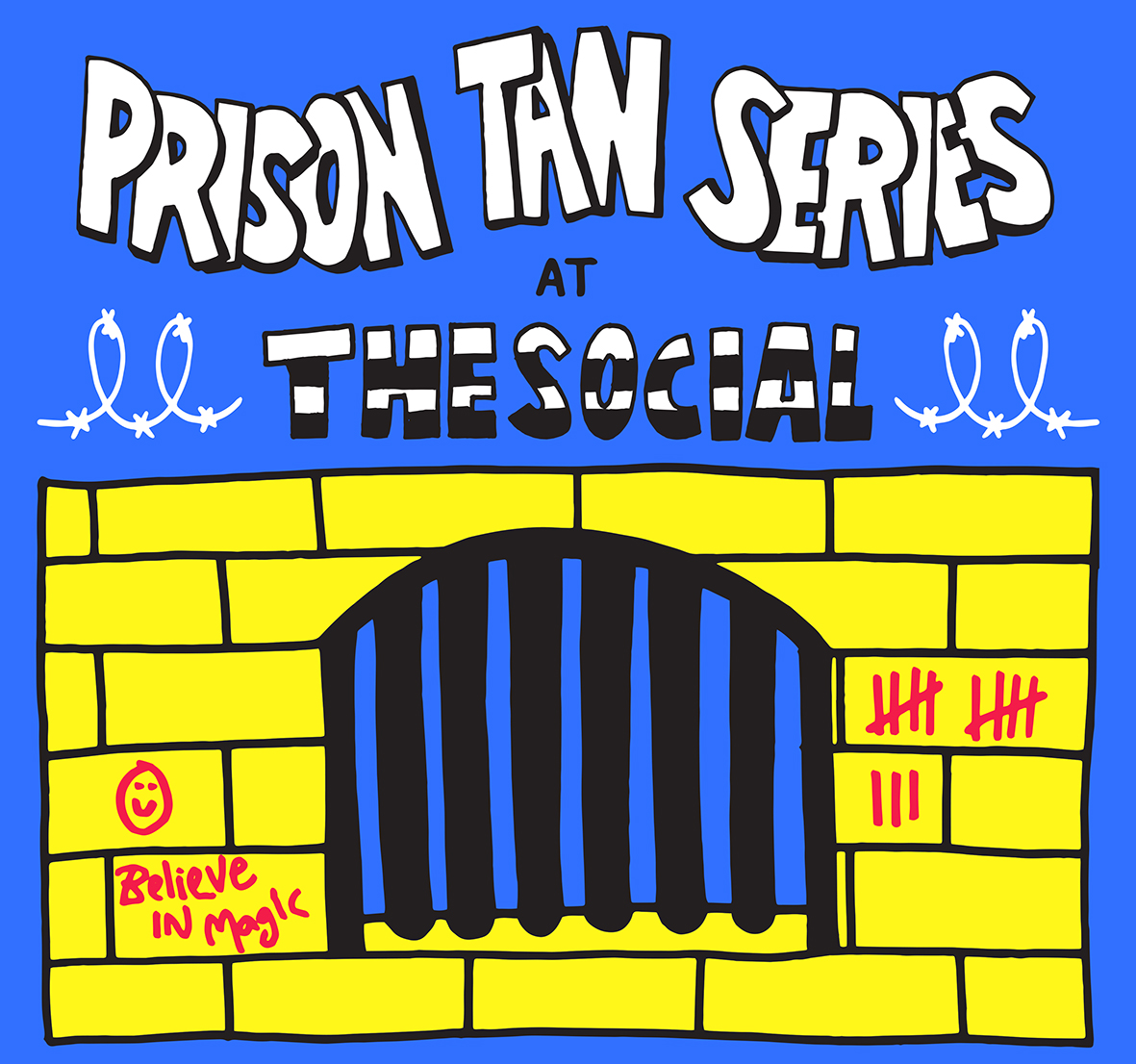 Date/Time
8 Jun 2018 - 8:00 PM - 1:00 AM
Price
Free entry
Facebook page
Prison Tan Series – The Bristol Germ Presents MXLX
The Bristol Germ Presents
Live:
+ Scalping (DJ)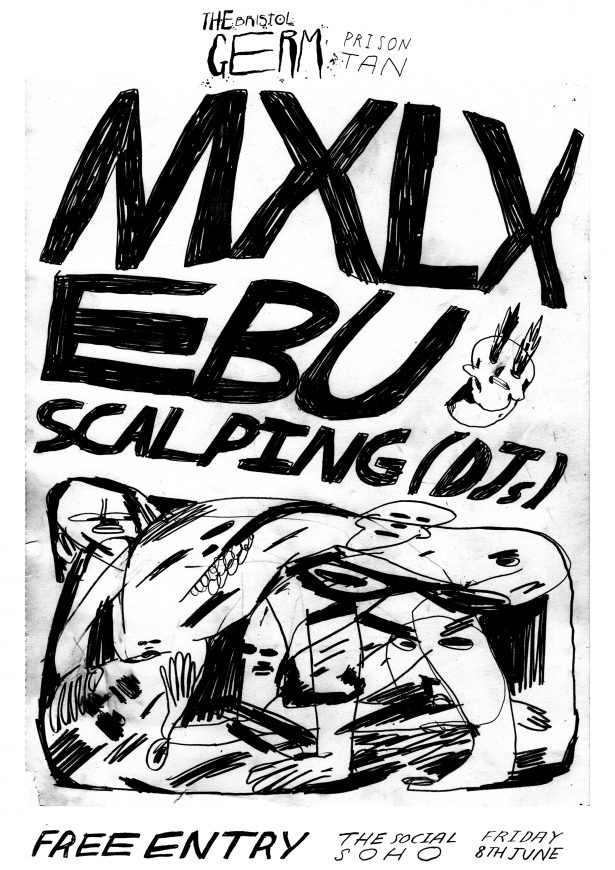 MXLX
For fifteen years, Matthew Loveridge (MXLX, Beak>, Fairhorns etc.) has been an enigmatic, eccentric and utterly singular force in experimental music, but he has only just returned to live performance after a very long hiatus. Confrontational and uncompromising, he has erratically inhabited a range of genres, aesthetics and identities, bringing to each the same fevered imagination and provocative glee. While his live sets focus on his more abrasive, industrial electronic work, particularly the album An Actual Weapon, his chameleonic canon boasts over thirty records released under a range of fictional aliases. Providing crucial inspiration and influence to Bristol artists such as Oliver Wilde and Jesuits, he has both typified and helped shape the now-fruitful landscape of the city's avant-garde music. Put to it, there are few members of this community that would hesitate in declaring him one of the most important individuals in the recent history of Bristol's music.
EBU
Creating a heaving, pulsating brand of electronic pop, rich with dark, chiming textures and manipulated vocal sounds, E B U's music transfixes and transports – lulls and confronts. Pairing her music with a captivating, bold and bizarre form of performance art, her theatrical live performances create a distorted and dark world in which her audiences become as lost as herself. Having previously released music as an off-kilter folk act and branch of the 'Belvoir' collective (Edward Penfold, Tara Clerkin, Taos Humm etc.), her recent metamorphosis has shaken and transfixed the Bristol music community; she has leapt to the fore as a potent, unpredictable and dazzling force in the city's avant-garde music. She opened our debut London showcase.
SCALPING (DJs)
SCALPING employ the setup of a semi-traditional guitar band to create a visceral form of techno, accompanied by jaw-dropping visuals played on a diaphanous cinema screen. Supporting the likes of HMLTD, Ho99o9 andHoly Fuck, they have cemented themselves as one of the most dazzling forces in Bristol's electronic music. Their last pure DJ set was alongside IDLES and MUN SING at the second Germ showcase, and it was one to remember; this will surely be just as historic.
THE BRISTOL GERM
The Bristol Germ is a new illustrated music magazine, designed to document a dramatic, inspiring episode in underground and avant-garde music taking place in Bristol. Pairing in-depth interviews with mesmerising original artwork, this occasional publication explores the eclectic community of musicians, promoters and record labels driving this remarkable movement in DIY music culture. It is designed to do what the mainstream music press has not, and will not: bring this music to the lives of people who deserve to hear it.
---
Pete Fowler DJing upstairs all night
Back to the listings.