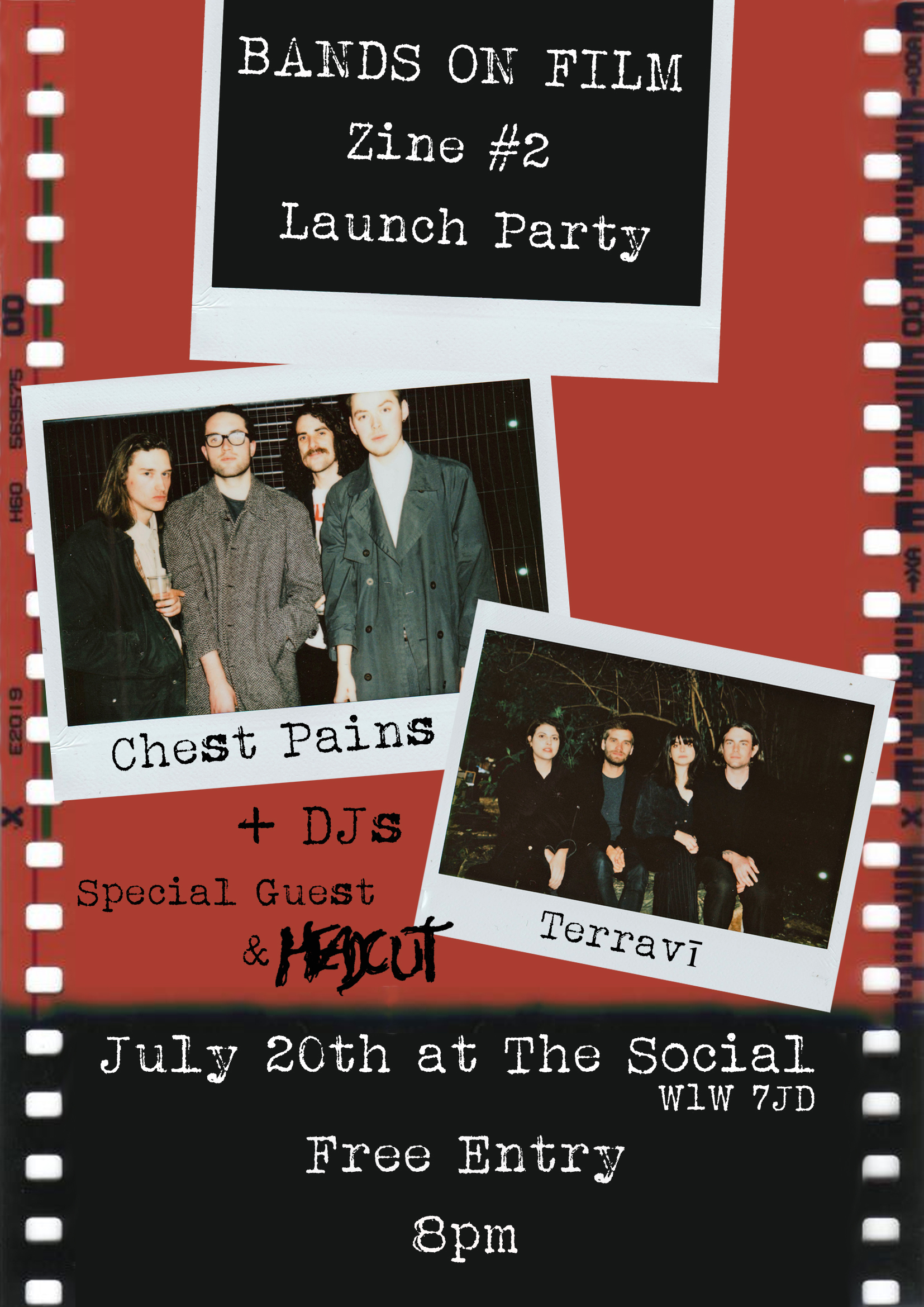 Date/Time
20 Jul 2018 - 8:00 PM - 1:00 AM
Price
Free entry
Facebook page
Prison Tan Series – Bands On Film
BANDS ON FILM ZINE #2
Issue 2 will include all my favourite photos since the beginning of 2018 and interviews with Chest Pains and some bands you'll have seen on my socials. A lot.
They will be limited, so bring cash to bag one on the night.
LIVE
Chest Pains
TerravĪ
DJs
Headcut
Special Guest
FREE TICKETS VIA DICE: https://bit.ly/2JH3vXY
Chest Pains
https://chestpainsband.bandcamp.com/
Dark and ferocious post-punk from Leeds. They've just finished recording their debut EP with MJ from Hookworms and I'm glad they agreed to come down to London to blow your minds.
TerravĪ
https://terravi.bandcamp.com/
These guys have only played a few shows yet, but believe me, there is a reason why I asked them to play. Come down early and witness something special.
DJs (until 1am):
Headcut
Special Guest
FREE ENTRY
2-4-1 drink deals before 8pm for members – sign up for free here.
18+
Back to the listings.