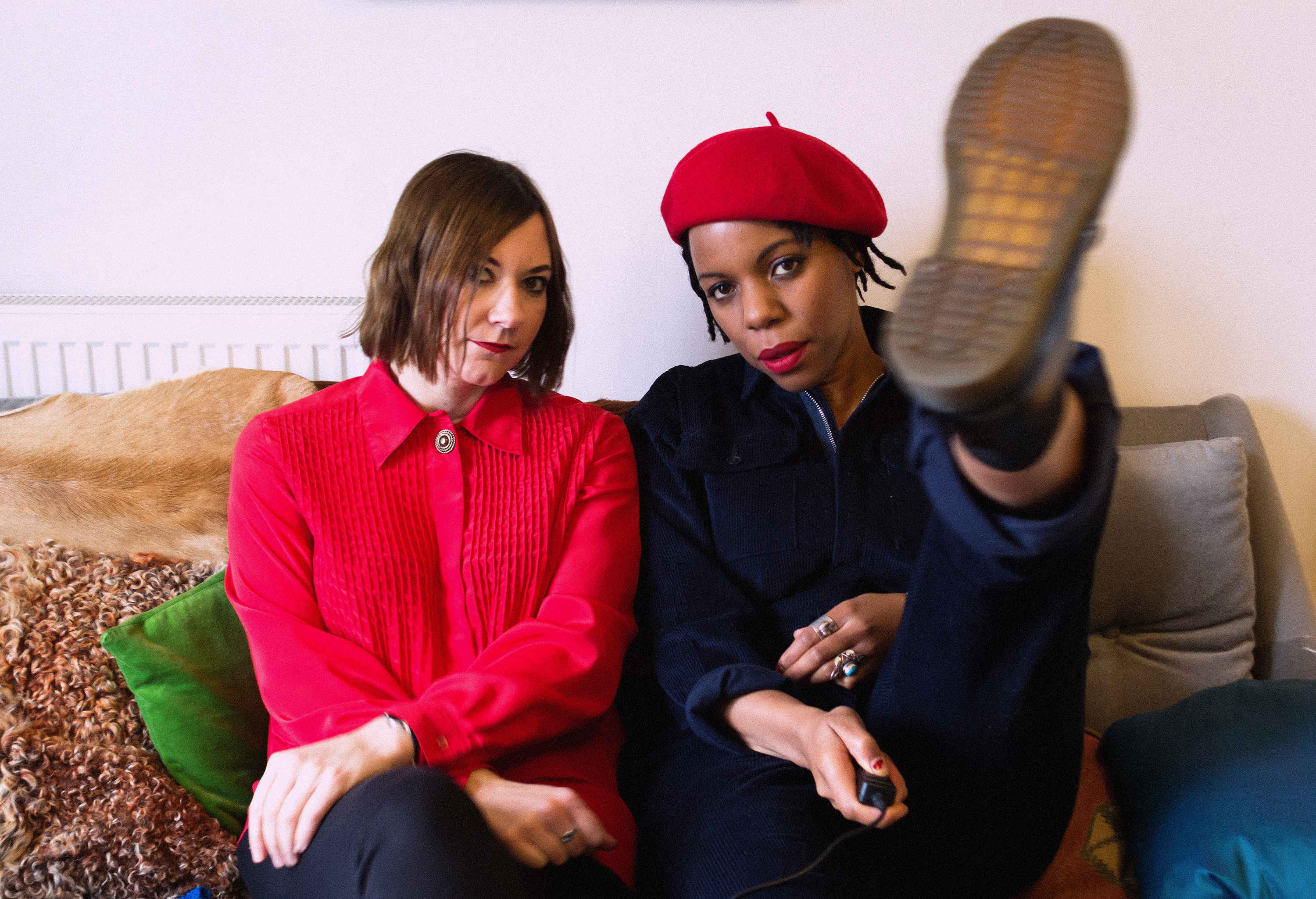 Date/Time
7 Jun 2018 - 7:00 PM - 1:00 AM
Price
£5 advance
Live:
+ support from
+ A CERTAIN RATIO SOUNDSYSTEM (DJ SET)!
From the off, the self-titled debut album from Sink Ya Teeth drips with a cool menace. Weaving threads from post-punk, Chicago house and 80s/90s electronic music, the duo have produced an album of slick home-made pop that makes you wish it was the weekend again.
Maria Uzor and Gemma Cullingford partnered up two years ago in their hometown of Norwich to form Sink ya Teeth.The pair's "…drifting, danceable music that runs a gratifying line between groove and gloom" (The Quietus) has seen them tour with dance-punk band !!!, and perform with Moon Duo, Confidence Man and Goat Girl. They are about to join A Certain Ratio on their UK dates this Spring/Summer.
The album was written, recorded and produced in their living rooms and is a synth-pop distillation of their world; often minimal, frequently playful, but always with bass and groove.
Heavily championed by BBC 6 Music ('If You See Me' was a Lamacq Livener for 6 days), and with their singles playlisted, Sink Ya Teeth have gained support from the likes of Steve Lamacq, Lauren Laverne and Amy Lame. They have been Huw Stephens' Tip of The Week on Radio 1 and have performed a live session for BBC 5 Live.
"Norwich duo Sink Ya Teeth are responsible for some of the finest metronomic funk and illicit disco we've heard this side of the electroclash explosion…" – M Magazine
"Sink Ya Teeth's sound arrives fully formed—a melding of post-punks like ESG and The Raincoats with the early machine patters of Chicago house." – Pitchfork
MK_ULTRA are a two piece from England, they're only a few shows in, but are already starting to pave the path for being ones to watch for the future. They're energetic no holds barred attitude on stage is definitely something that has to be witnessed.
Back to the listings.