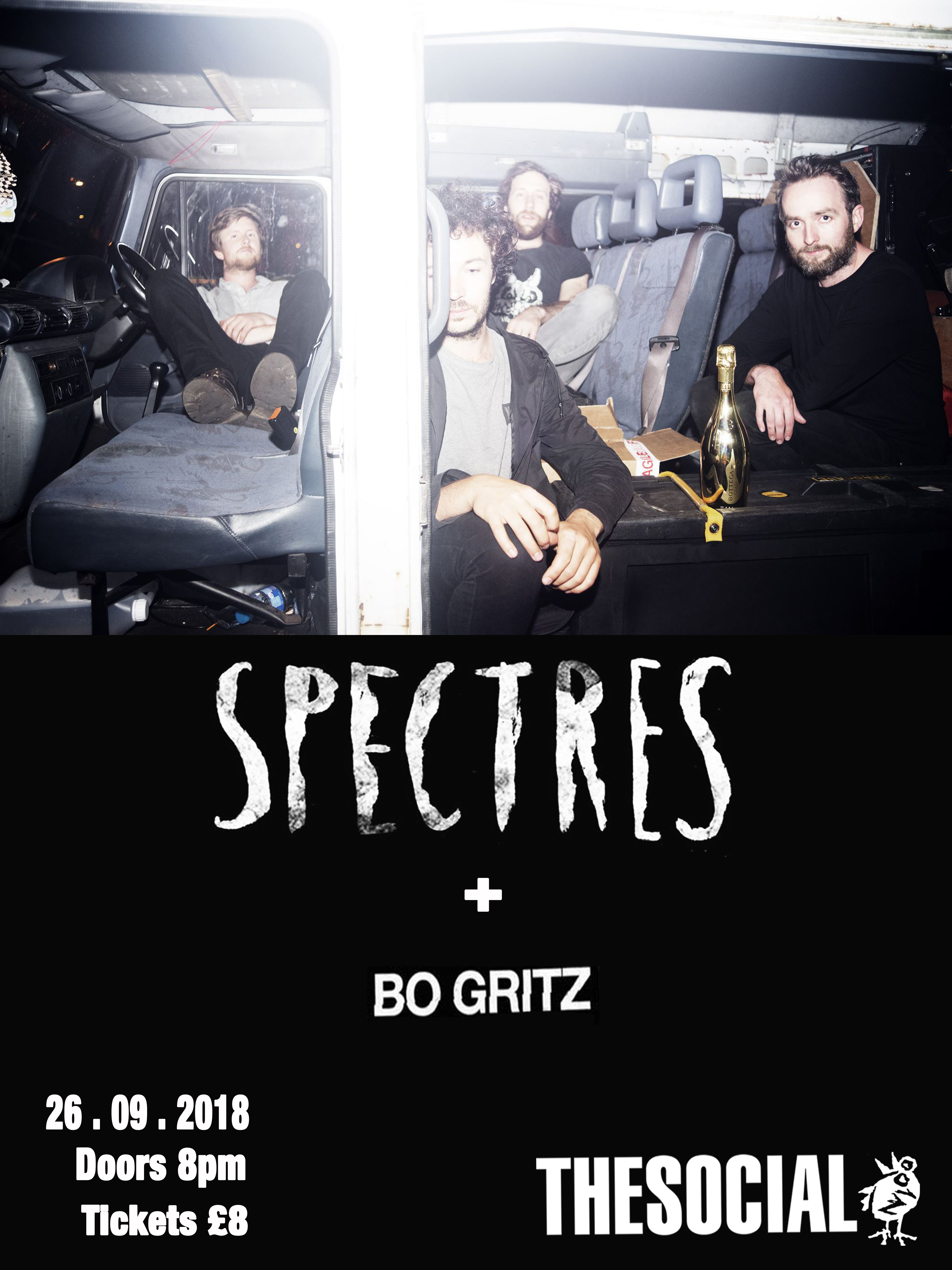 Date/Time
26 Sep 2018 - 7:00 PM - 12:00 AM
Price
£8 (£5 early bird)
Facebook page
Spectres + Bo Gritz + Hi-iD
LIVE
This September will see Spectres embarking on a selective run of UK and EU shows to premier the new material from their forthcoming third LP.
The addition to the line up that sees long time producer, Dominic Mitchinson enter the lions den, has had a significant impact on Spectres songs and writing process. The result has been a record full of accentuated punches and hooks, marked by Spectres unrelentingly and distinctive wall of noise. Lyrically Joe Hatt has surpassed himself once again as his at times uncomfortably truthful lyrics lay social commentary to biases, sexual predators and corporate junkies to name a few. Not many are let off the hook on this album. Hypocrites be warned.
Back to the listings.