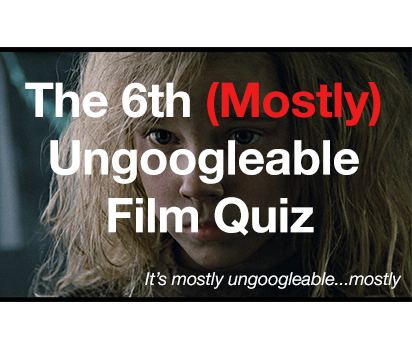 Date/Time
23 Jan 2018 - 7:00 PM - 11:00 PM
Price
Free entry
The (Mostly) Ungoogleable Film Quiz
Get ready for another mostly unforgettable night of cinematic quizzing as The (Mostly) Ungoogleable Film Quiz returns to The Social!
We've marshalled another assortment of rounds so diverse, colourful and entertaining they make The Lego Movie look like Son of Saul.
And once again, would-be cheaters will find the internet about as useful as a marzipan clapperboard thanks to our proven Google-proof quiz-formulation technique.
Featuring clips of appalling accent work, ill-advised stretches of singing, and spectacular prizes, our night is guaranteed to make you happier than Ben Affleck (just after Argo before he was Batman).
Bring your friends, bring your family, bring a burning desire to answer questions! As Will Smith's agent would say — this is definitely something you should do.
Admission free
Back to the listings.