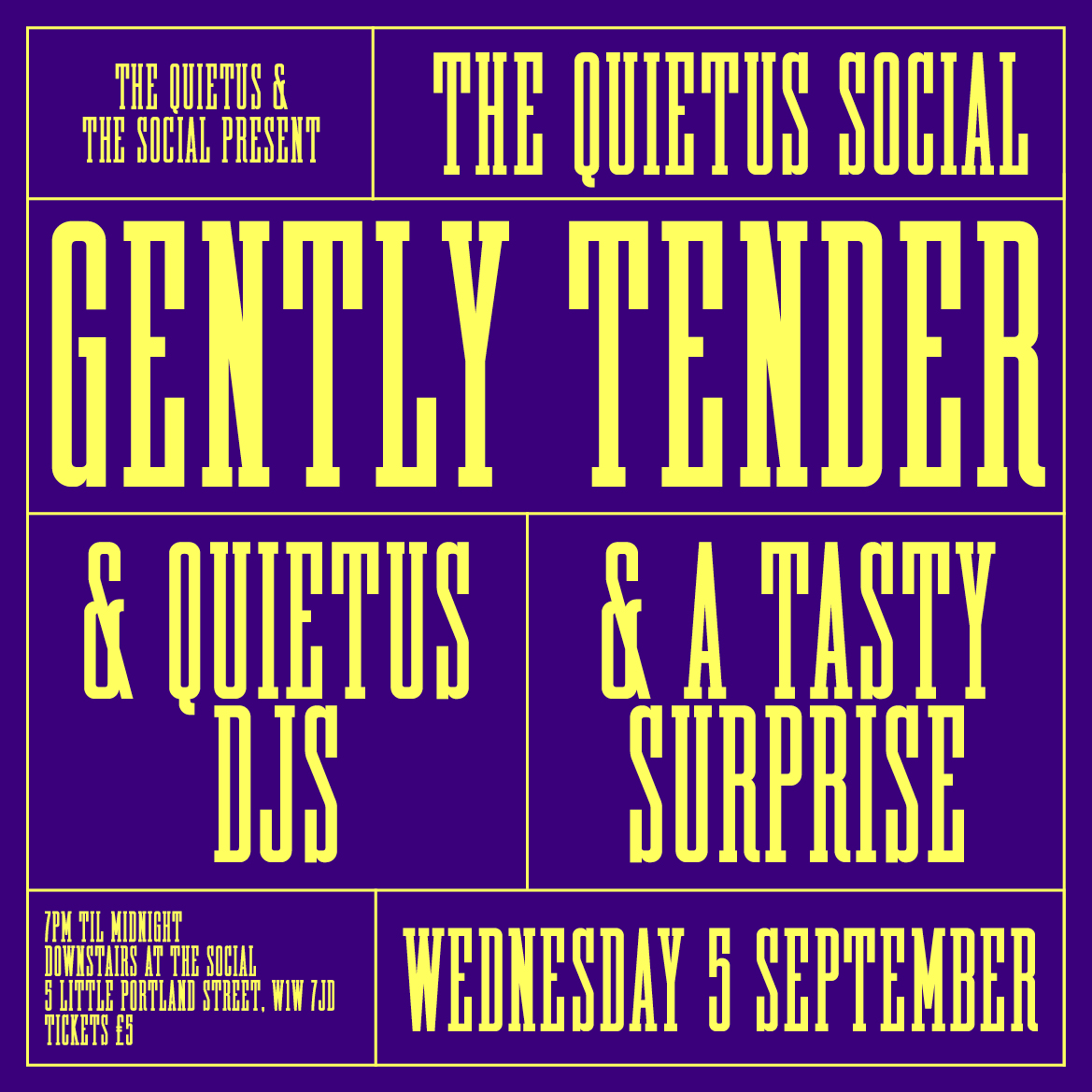 Date/Time
5 Sep 2018 - 7:00 PM - 1:00 AM
Price
£5
Facebook page
The Quietus Social with Gently Tender
LIVE
+ Rubie
+ Quietus DJs
Gently Tender, named for the Invisible String Band track of the same title, were formed by Sam Fryer, Pete Mayhew and Will Doyle from the ashes of their old band Palma Violets, along with The Big Moon's Celia Archer on keyboard and guitarist Adam Brown.
Rubie is a binary cleaver, both a sad spotlit songstress and a de-male-ing of the out there, ecclectic & experimental. They are sailing across soup through gender storms, learning to captain.
Back to the listings.