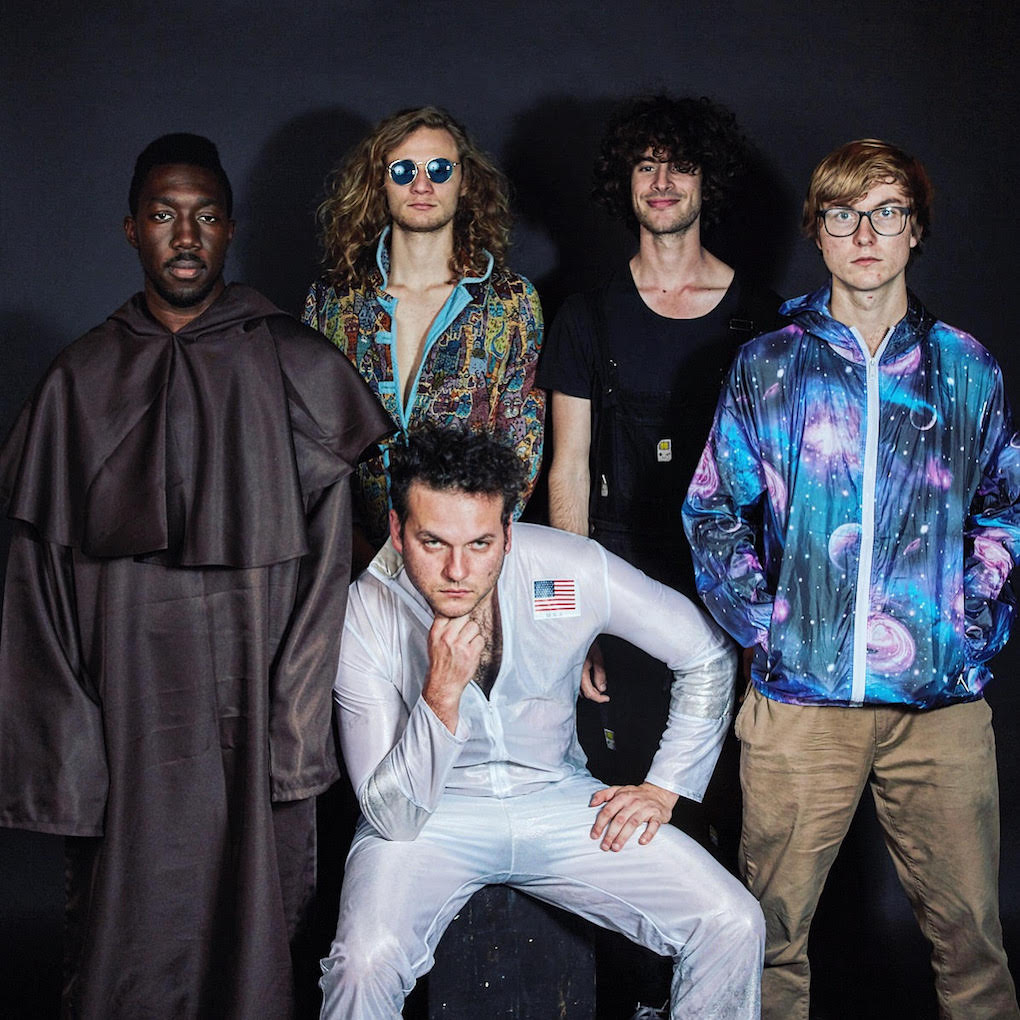 Date/Time
8 Aug 2018 - 7:00 PM - 12:00 AM
Price
£5 advance
Los Angeles-based Thumpasaurus are a gang of five superbly-skilled young American musicians taking hugely divergent influences and channelling them into something uniquely Thumpasaurian.
These music and film students from the University of Southern California have honed their unique take on a multifarious swathe of musical inspirations through numerous live appearances on L.A's insane house party circuit.
Thumpasurus offer up their own unique punk/funk stew wherein, hidden in plain sight and sound, you'll find traces of Zappa, Beefheart, James Chance, Funkadelic/Parliament, Morphine, Devo, Talking Heads and Prince, as well as some rocking heavy metal, free jazz, musical theatre and even some light opera references thrown in for good measure.
Thumpasaurus distill an era of American musical nut-job maverick genius into their own blasting new offering. With an in-your-face live stage presence, Thumpasuarus are committed to the virtuous undertaking of daring an audience to resist moving to their infectious musical power and playfulness.
Think. Dance. Smile. Feel. Thumpasuarus are about to come into your life and make you do all of the above.
Go see, go hear – you'll never feel more alive. Long may you Thump.
Back to the listings.