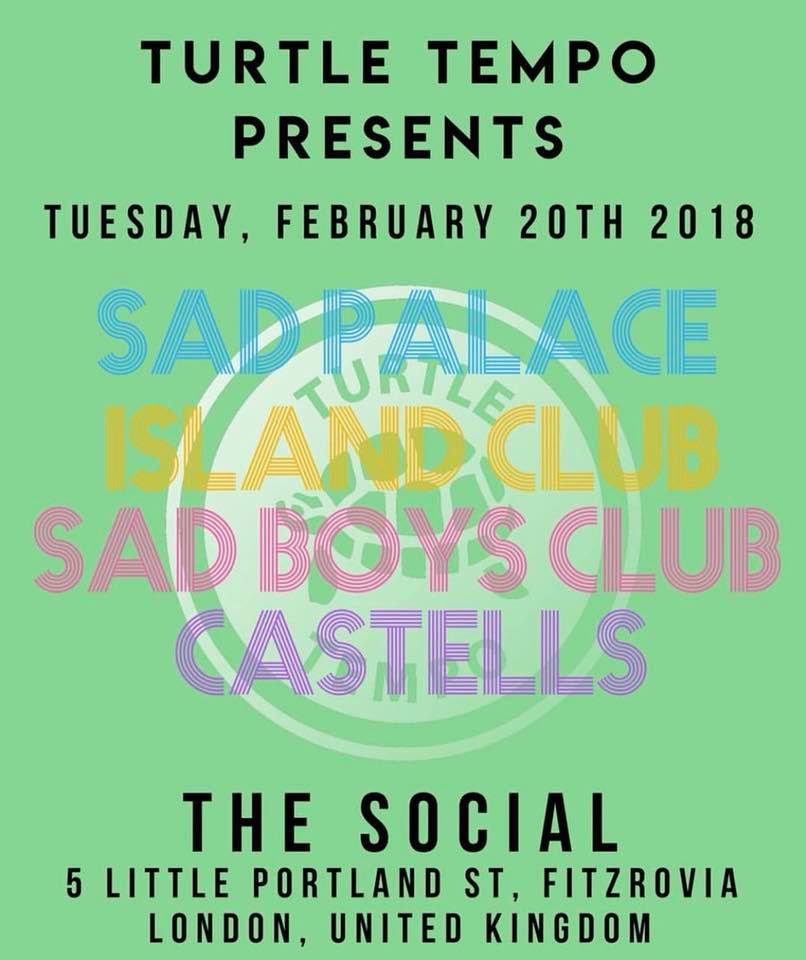 Date/Time
20 Feb 2018 - 7:00 PM - 1:00 AM
Price
Free entry
Live:
With most of their lyrics the self-professed result of a night out, their stone-cold indie-pop covers aural satisfaction like a spilt large red wine. The South Coast quartet's latest release, Melody Crux, out now via Kissability, and showcases once more Sad Place's ability to shapeshift on each track, offering up sounds that breathe fresh over their still present trademarked indie-pop. With bustling electronic dance beats in the depth, a silky vocal on the surface, and loose high-hat action in the middle, it's rating isn't without some serious content.
You can secure your ticket to see Sad Palace live in three seconds. Try it. DICE gets fans in
Back to the listings.