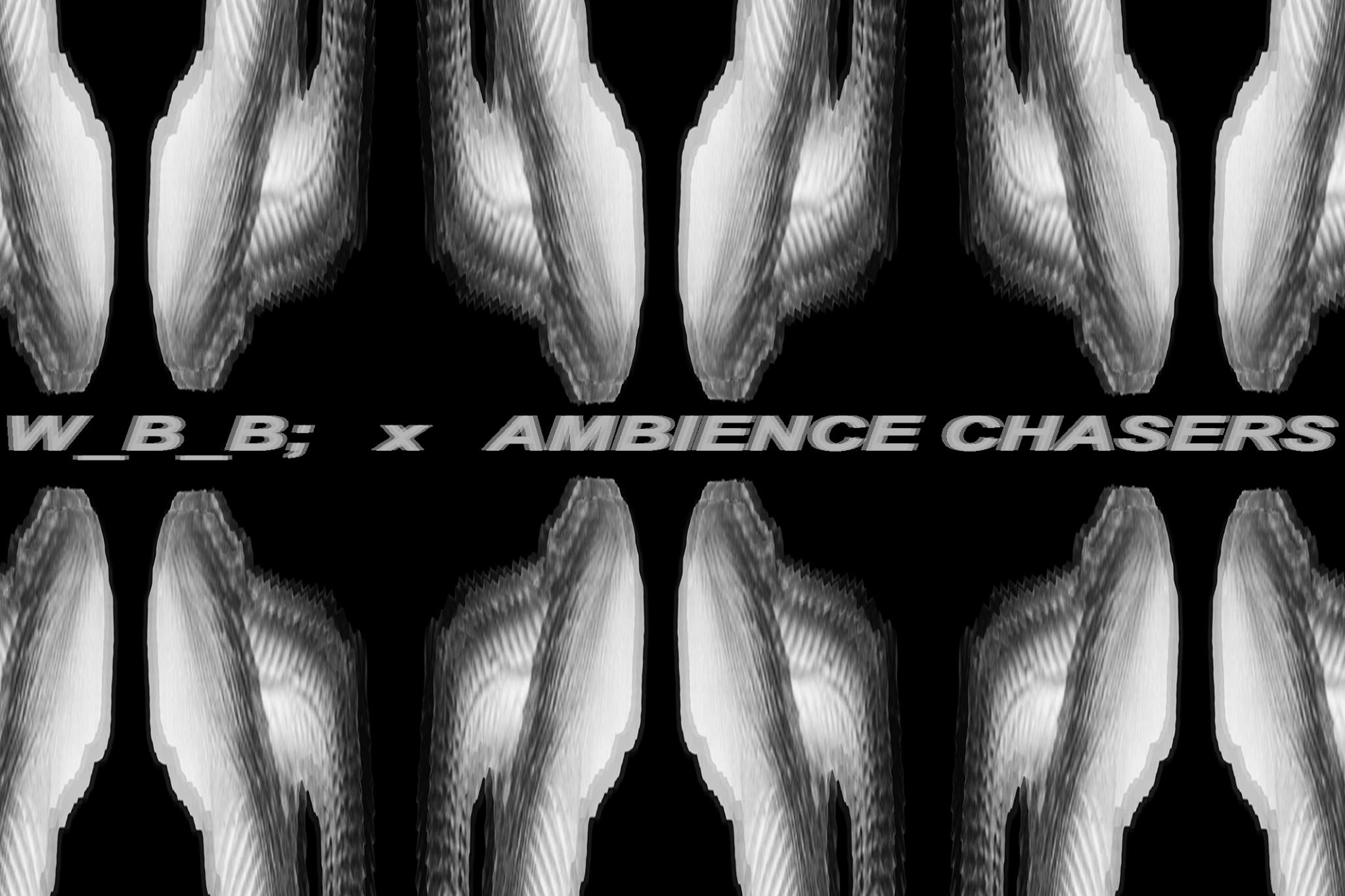 Date/Time
31 Jul 2018 - 7:00 PM - 12:00 AM
Price
Free entry
Facebook page
We_breathe_binary; x Ambience Chasers
WBB takes over from Sonic Cathedral to bring you a line up of wonderfully jittery electronic live sets and sweet blends 
Gribs
A long term friend of ours here at WBB and its a pleasure to have her back to melt sounds with her CDJ mastery. We could end up crying in the club.
Journeying down from Manchester delivering long distance love songs and explorative composition surrounding virtual environments.
Our own lovely resident pebble and formidable data wizard, √p38 will be doing what they do best and creating vast, digital and personal sonic landscapes.
Taking a departure from their usual big bass sound, k1square will be opening the night with a selection of tunes exploring their softer side. It might get sexy, it might get sad.
Plus WBB2B DJ hour and, as always, sublime visual work from our spit bubble blowing visual artist Laila
Within WBB we aim to promote a new atmosphere for electronic music that has a focus on experimentation and expression. We hope to preserve the energy of a club night but with no guarantees – we offer a free, open and personal approach to artistry.
*****IMPORTANT NOTES*****
THIS IS A SAFE AND INCLUSIVE SPACE
Please also be mindful that our attendees will come from different backgrounds and may have experienced different forms of identity-based oppression/marginalisation. WBB enforces a strict safe space policy, we will not tolerate making people feel uncomfortable and if you do feel as such please talk to Dan, Nick, Jen, Laila or a member of staff and we will quickly nip it in the bud. Be empathetic please.
ACCESSIBILITY NOTICE
The venue is only accessible by stairs. We wholeheartedly apologise and understand that this will inevitably cause people problems. We have seating inside the venue, much of the seating has walls for leaning. The ground floor is wheelchair accessible. Sadly finding the perfect venue in London is near impossible and we understand this can and will be an issue for many. If anyone has any accessibility issues in regards to the stairs or to standing then either talk to us at the venue or give us a message beforehand and we will try as hard as we can to give you a helping hand. We want to help you have the easiest time you can at our events.
Back to the listings.