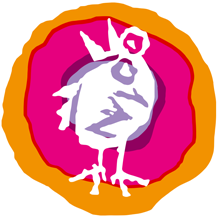 The Social, like all venues and places where we assemble to drink and dance is shut for now, so in the meantime welcome to The Social Gathering. Collecting up music, words, art & conversation to bring The Social to wherever you are in the world. Because if we have to do this in isolation, we should at least have our mates with us, reading over our shoulders & getting the beers in.
The Social opened in the summer of 1999. A two floor bar, venue, club and exhibition space right at the heart of London, it was designed by David Adjaye and Will Russell having evolved out of the legendary Heavenly Sunday Social club nights that ran in various venues between '94 and '99. Rather than act as a bricks and mortar extension of those nights, the Social quickly developed a reputation as a free-thinking, boundary-pushing destination for open minded drinkers from all over the capitol.
Over the years, it's played host to everyone from the Chemical Brothers to Edna O'Brien, Wolf Alice to Adele, Caitlin Moran, Horace Andy, Bon Iver, Young Fathers, DJ Yoda, Norman Cook, Kae Tempest, Cold War Steve, Irvine Welsh, Laura Marling, Jeremy Deller, Jack White, Fat White Family, Beck, the Avalanches, Kevin Rowland, Super Furry Animals, the Charlatans, Aphex Twin and Lily Allen (to name a few).
One of the last venues left in the West End, the Social remains – two decades in – one of the very best spaces to lose a night in in the U.K. 
Join us
Sign up with your email address to get news and updates from the Social and The Social Gathering