Five Years Of MOOF Magazine
A retrospective exhibition commemorating five years of countercultural music & arts publication, MOOF. Celebrate the underground press, counterculture and DIY psychedelia at The Social, and join us for a special birthday bash on the 1st August with live music from Sairie and Wax Machine, Stone Club / MOOF DJs, and psychedelic light show from Innerstrings.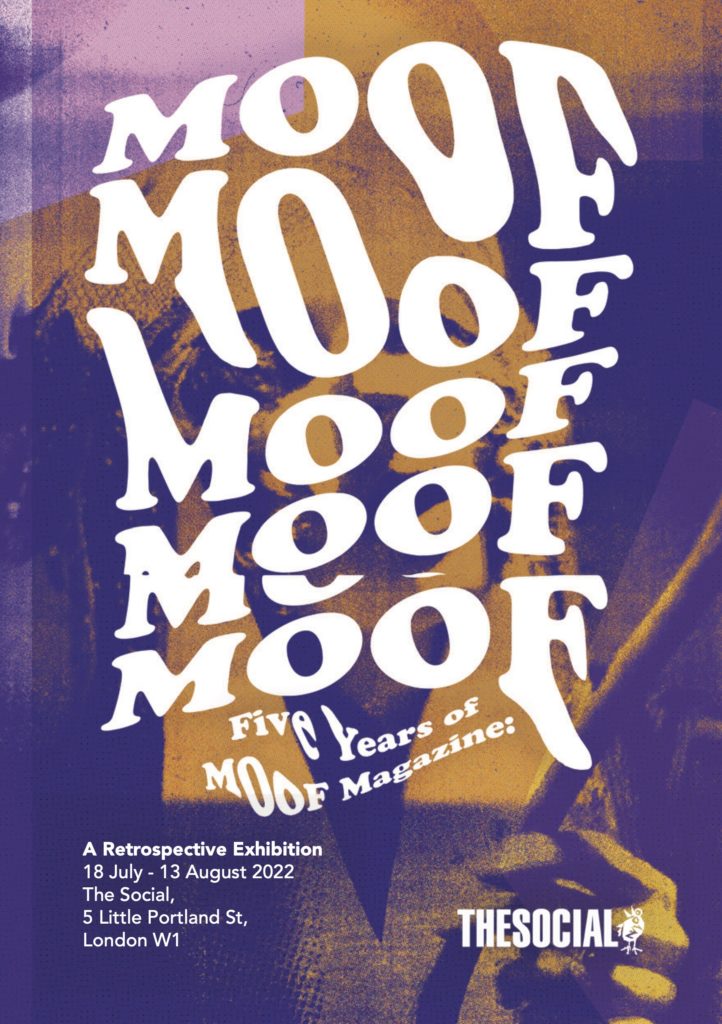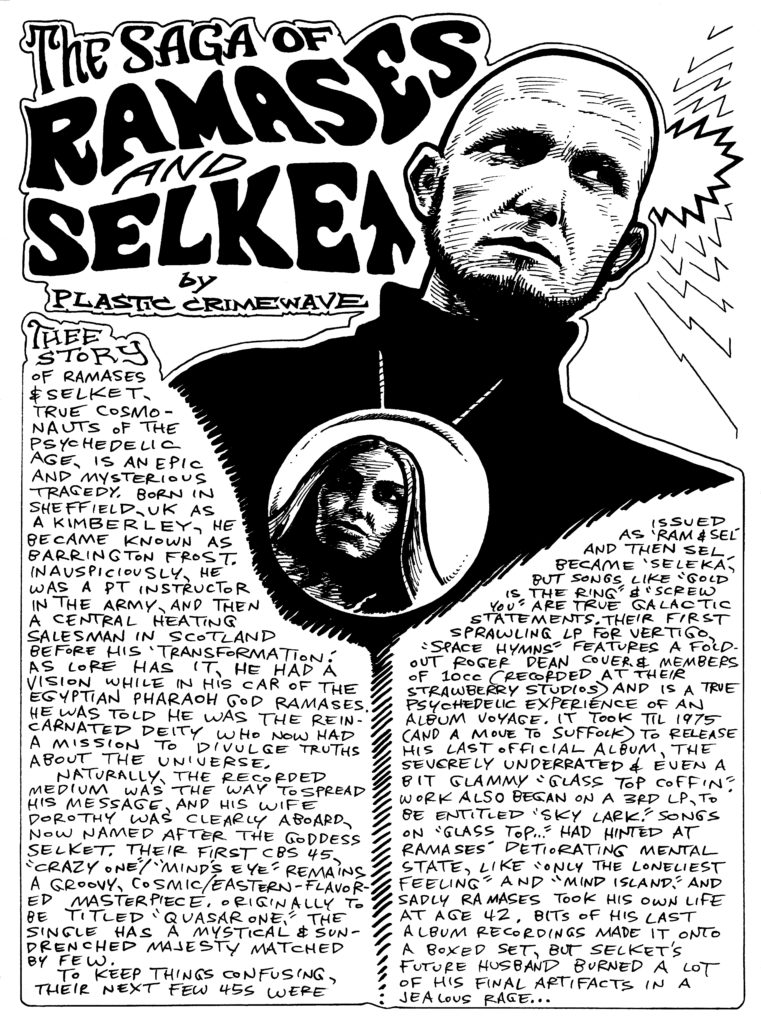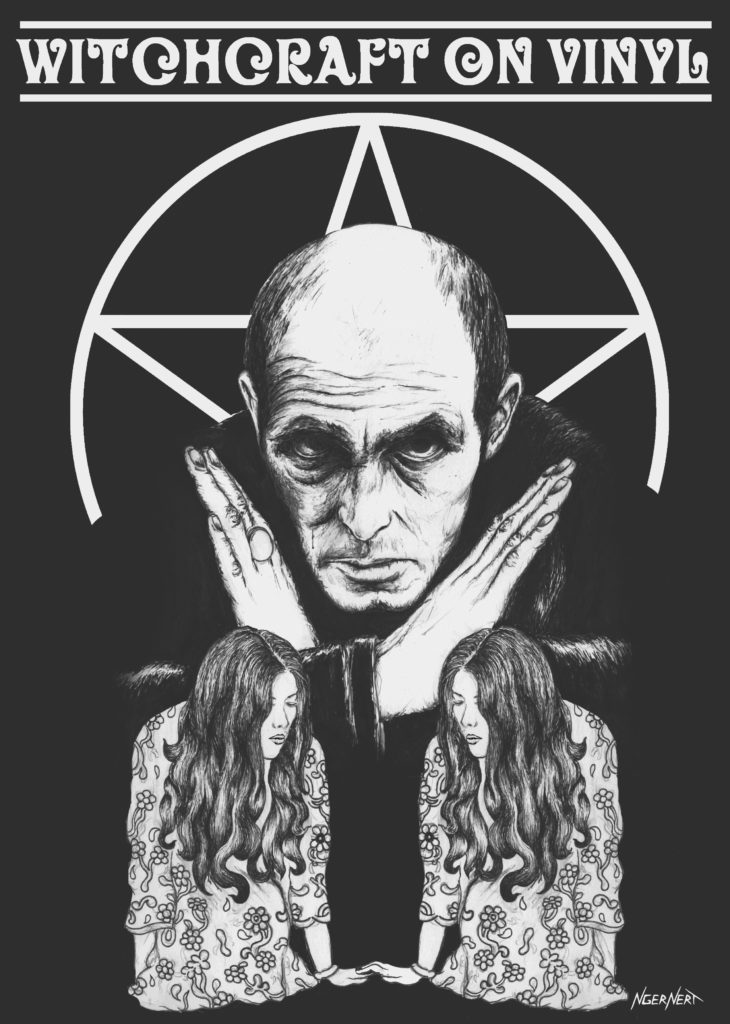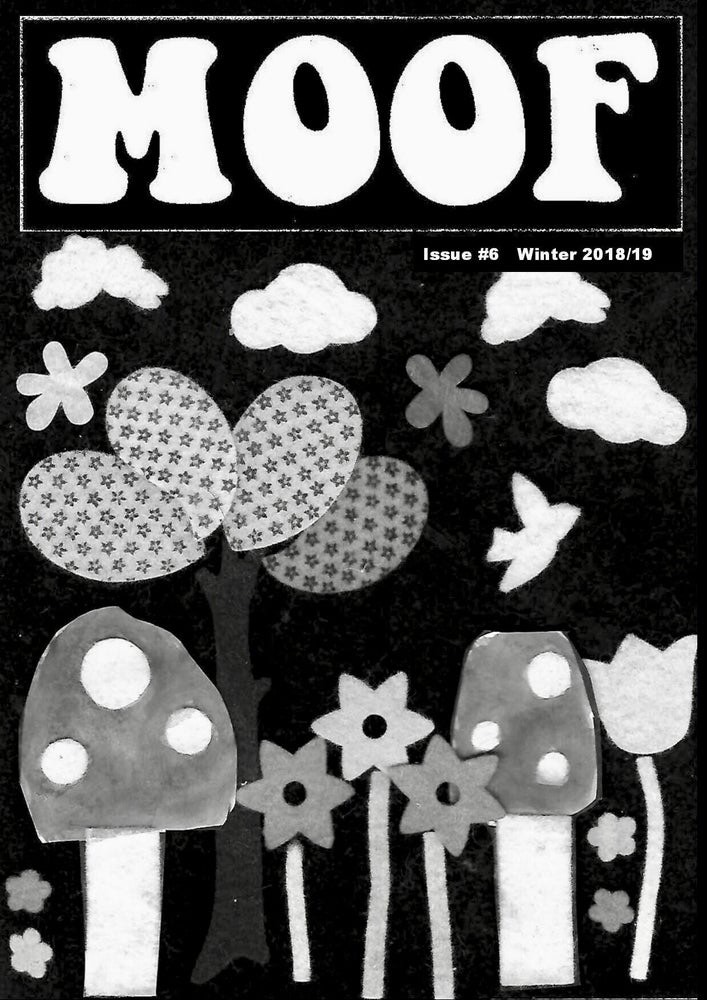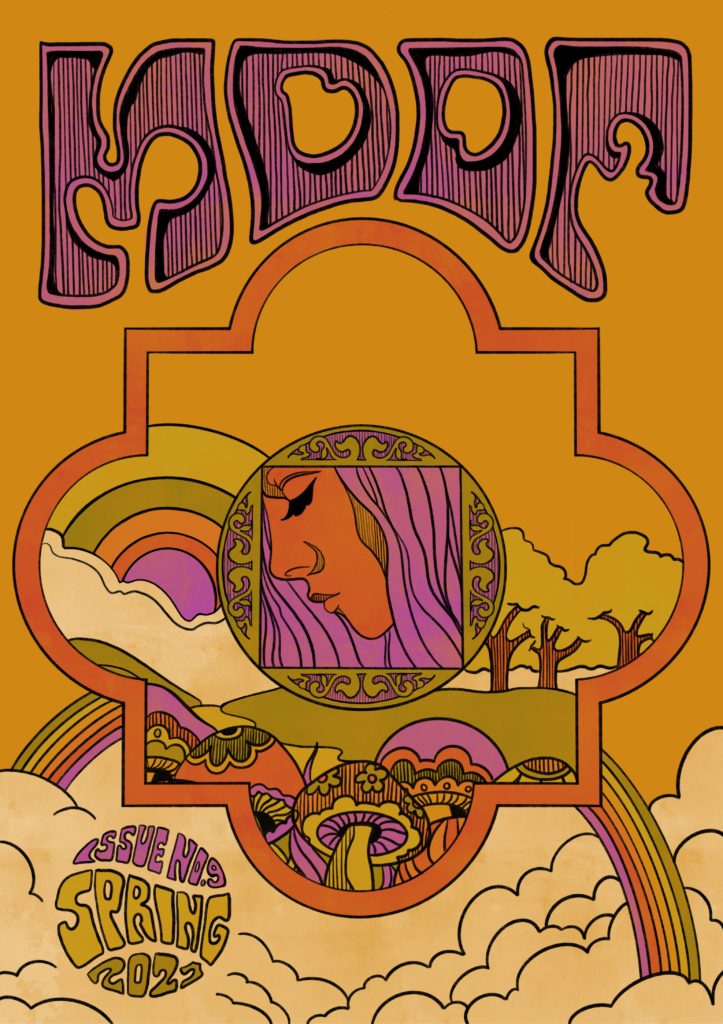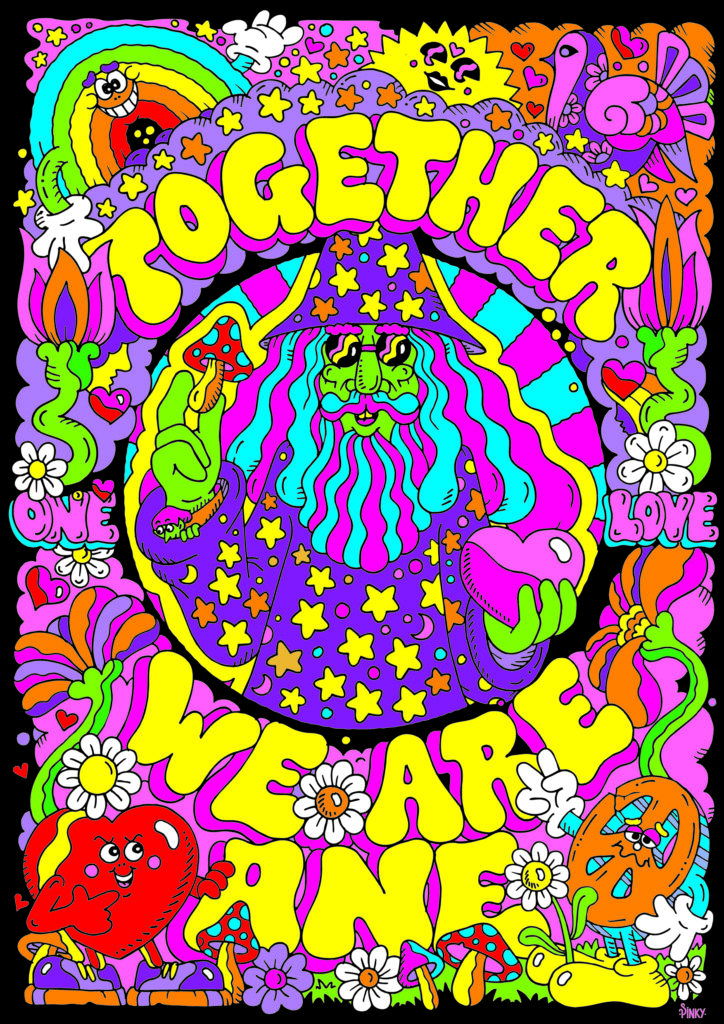 18 July 2022 - 13 August 2022
Founded in 2017 by then 17-year-old Melanie Xulu, MOOF is a psychedelic print magazine with a penchant for the more obscure. With ten issues to date, the magazine has featured an abundance of articles on underground music, film, art, and culture, as well as interviewed the likes of Pamela Des Barres, Margo Guryan, Zandra Rhodes, Gong, Mark Fry, Keith Christmas, Martin Newell, Maxine Sanders, Matt Berry, Gwenno, Twink, and many others.
The exhibition features works from Pinky, Lyndon Pike, Nik Gernert, Steven Krakow, Dawn Aquarius, Caio Wheelhouse, Nicola Giunta, Laura Kensington, Kelly Warner + more artists who have contributed to MOOF.
Inspired by the acid-drenched publications of the 60s/70s such as Oz and Gandalf's Garden, MOOF's goal is to keep the underground press alive and weird.
Melanie Xulu is the founder and editor of MOOF Magazine, she grew up in rural North Cornwall and graduated in BA (Hons) Culture, Criticism & Curation from Central Saint Martins in 2021. Her work has been featured in Dazed, Record Collector, and BBC Radio 6. She also has a show on Soho Radio.