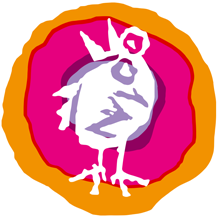 Because no one should drink alone. 
Every night since we closed the doors on Little Portland St, we have opened the bar online and shared drinks and music with our friends and family. When it's open and the drinks are flowing, The Social is about a few things – conversation (whether on stage or between punters) and music being two of the most important. We've tried to make this site as much about the former as possible, while over on Twitter and Facebook, we've tried our damnedest to keep the spirit alive with 6pm drinks and playlists from our virtual landlords and ladies.
Each night at 1800 on we will host afterwork drinks until we can drink together again in real life.
Our full roll-call of amazing guest hosts so far includes: Adelle Stripe, Acid Mojito, Alastair Shuttleworth, Anna Wood, Anne Frankenstein, Annie Nightingale, Amber Louise Elliott, Ash Kenazi, Babek Ganjei, Baggy Mondays, Ben Osbourne, BDRMM, Black Peaches, Bob Stanley, Boy Azooga, C&S, Carwyn, Ellis, Chris Frantz (Talking Heads), Council Records, Courting, Daisy Goodwin, Danny Mitchell, David Keenan, DITZ, Drift Records, Drugstore Romeos, Ella Harris (PVA), Fran Lobo, Gareth Johnson, Georgia, Graceless Lady, Graeme Martin, Harry Sword, Harvey Brook, Heather Leigh, The High Wire, Holly Carter, Ian Rankin, Independent Venue Week, Jack Sellen, Jack Laver, James Endeacott, Jeff Barrett, Jeff O'Toole, Jehnny Beth (Savages), Joe Muggs, Jon Savage, Jon Leeming, Jordan Cook, Josh Idehen, Junior Tomlin, Joshua AKA the Antifa leader, Katy J Pearson, Kieran Evans, Late Nite Minicab FM, Legends of Country, Lorena Lohr, Los Bitchos, Marie Dufrenoy, Matthew Clayton, The Memory Band, moa moa, Moshi Moshi Records, Nadine Shah, Nuha Ruby Ra, Olive Endeacott, The Orielles, Pet Deaths, Pete Fowler, Raissa Pardini, Richard Norris, Rob Young, Robin Turner, Rough Trade Books, Sad Club Records, Sophie Green, Simone Marie (Primal Scream), Speedy Wunderground, Steve Mason, Spectral, Smile End,  St. Ove, Squid, Syd Minsky, Talk Show, Tash Cutts, Token Girl DJs, Tom Robinson, Hebden Bridge Trades Club, Ugly, Warmduscher, Wendy Erskine, White Rabbit Books, Wild Adoration, Will Ashon, Wych Elm, Working Men's Club and many more to come…
BTW, those playlists now all exist in one place so you can listen back, we'll keep updating as well go!  
Join us
Sign up with your email address to get news and updates from the Social and The Social Gathering