In January 2022, White Rabbit will publish a revised and updated edition of Shirley Collins' singular memoir America Over the Water, which chronicles her journey through America's southern states with Alan Lomax. We are delighted to share a short piece from Shirley below, as well as an 'in conversation' with Shirley and her collaborator Matthew Shaw.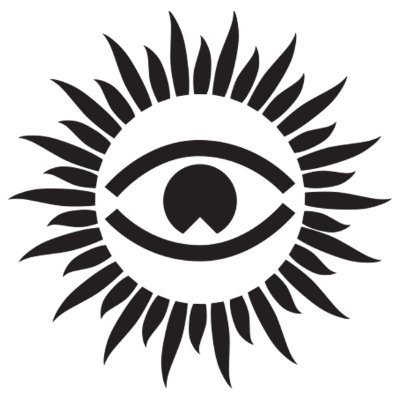 It sounds like an idea for a movie; a love affair between America's leading folklorist and a young working-class English girl half his age, passionate about folk-song, heading into America's Deep South in 1959 on the cusp of the Civil Rights Movement. The objective? To spend three months recording what traditional music and song they could find still alive in both white and black communities in the South.
Let them go to Parchman Farm, the notorious Mississippi State Penitentiary, to record work-songs and blues; to a Primitive White Baptist Open-Air Prayer meeting half way up a Kentucky mountainside – more scary than it might sound, with talk of the Snake Handlers and the threat of Eternal Damnation from a crazed preacher, and the sound of gun-shots throughout the night. Or to the Blue Ridge Mountains of Virginia, or the Ozark mountains of Arkansas to find people who claimed that, not only were they descendants of early settlers from the British Isles, and singing songs that had travelled with them over two hundred years ago and thousands of miles back, but were related to notorious outlaws Frank and Jesse James. And how about one of the Georgia Sea-Islands that had been settled by escaped slaves, and where a great many songs from slavery times were still being sung. Or to hear the fervent, harsh and thrilling singing of white rural Alabama country people singing hymns in a uniquely remarkable and thrilling way – using their own form of music notation called Shape Note.
Oh yes, and for a highlight, let them discover one of the finest hitherto unknown bluesmen, Mississippi Fred McDowell. Imagine the scene: as evening falls, a black farmer having finished his day picking his cotton crop, walks out of the trees and into a clearing of run-down shacks, still wearing his work dungarees and carrying a guitar. It's clear when he starts to play, that he's one of the finest bluesmen of all time. The folklorist wrote one word in his notebook – 'Perfect.' The Rolling Stones loved his work; they bought him a silver lame suit, in which he was buried.
But it all really happened – and so much more. America Over the Water is a true account of a three-month long 1959 field-recording trip in America's Deep South, when young, working-class English folk singer, Shirley Collins, joined her lover, Alan Lomax, on this unique trip that would become known as Southern Journey. Seen through her eyes, and with her remarkable instinct for, and shared love of the old music that was once at the heart of American folk culture, it's a unique and revealing account of an era towards its final days.
Hello Shirley, could you tell me what is means to you for this new edition of America Over the Water to be published?
Of course, I am more than thrilled that the book is to be available again, and with such a prestigious and lively publisher.
I'm so pleased this incredible journey you took with Alan Lomax is finally going to be available to read, how did the book first come about?
My unique experience of working with Alan Lomax in 1959 on a field trip through America's Deep South had remained unspoken of for almost fifty years. It wasn't that I had forgotten about it, simply that there hadn't been an outlet. Then in 2002 my mother asked me if I'd like to have my letters from America, letters that she had kept all those years that I'd written home throughout that unique time. When I read them, the memories came flooding back; I could still hear the music, I could still visualise the people and the places they lived.
So I started to write, using the letters. Then it occurred to me how unlikely it was that a working-class girl with a passion for traditional music, should be on such a unique journey in 1959. I felt I had to explain how this happened, so I began by writing my own background, working through to my meeting with Alan, painstakingly typing it on an Amstrad Word Processor before I moved on to the American story. I gave it to my friend Pip Barnes to read – and his reaction: 'You're calling the book America Over the Water. I'm halfway through it – and you're still in England!'
So the solution was to alternate the chapters. The book was accepted by SAF Publishing, and the first edition came out in 2004.
In the meantime, in 1995, Rounder Records had released all the recordings on a set of CDs, known as Southern Journey, and in 2002, a recording of a worksong made in Parchman Farm, the Mississippi State Penitentiary, was used in the Coen Brothers' film O Brother Where Art Thou.
Can you tell me what you remember about first arriving in America with Alan? It must have felt a very long way from Hastings!
My memories of first arriving in America. I can still remember seeing the Statue of Liberty at dawn as the liner slowly made its way to the docks, and offering up a prayer to her to help me through immigration, and to be safe with Alan again.
New York – so utterly different from Hastings and London. The first time I had pizza from the pizza parlour was on the ground floor of Alan's flat (he was on the top 5th floor). I tasted an avocado for the first time – Alligator Pears they were called, and the ice-cream came in 28 flavours! I was nervous at first of the jets of steam issuing from roads and pavements. But people were friendly. It was a long way from home, but I was with Alan, and of course, so I felt safe. I had the curiosity of youth…
I'm interested in how you felt in that moment, as you were making the recordings with Alan, and how you think of those songs and people now. These recordings are so important to all that followed for you musically. I wonder how aware you were at the time of the magic you were both capturing?
As for the recording trip – it was the first time field recordings had been made in stereo – an extra challenge for Alan – and of course it meant taking and carrying much more equipment. And that was hard work; I remember carrying a considerable load, making several journeys to set it all up halfway up a mountainside in Kentucky to record an open-air prayer meeting. Exhausting, but well worth the effort.
I had always been fascinated by the songs from the Southern Appalachians. When I was nineteen, I'd spent two weeks wages working in a book shop on Cecil Sharp's English Folk Songs from the Southern Appalachians. I was moved by the fact that these songs had been taken with the early settlers from the British Isles to America – and they had survived there in many forms. So hearing in 1959 some sung by people who lived there was wonderful. I learned some and continued to sing them when I got home to England, and there are some on my two Domino albums, Lode Star and Heart's Ease. Whenever I sing them, I can hear Almeda Riddle, Texas Gladden, Ollie Gilbert or Horton Barker.
I have such fond memories of being with these people, sharing songs with them, too, of versions that I knew from England. They and their singing was easy to love. And then the highlight of the whole trip was discovering Mississippi Fred McDowell, in Como. Miss. Fred was picking cotton during the day, and recorded for us over several evenings, deep in the heart of Northern Mississippi. His neighbours played and sang, too, and Alan and I watched entranced as Lonnie & Ed Young performed a Serpent Dance which was surely a survival from Africa.
Preorder 'America Over The Water' now