Earlier today, our friends at Sonic Cathedral announced 'Bedroom', the debut album by the brilliant Leeds/Hull-based band bdrmm.
To celebrate, they are co-hosting a Social afterwork drinks on Facebook from 6pm tonight.
This will be the first in a new series of afterwork drinks dedicated to Facebook. These will all be hosted on FB events . . keep an eye on our page for updates. More to follow next week!

The band's frontman Ryan Smith has put together a special playlist (featuring Angel Olsen, Daniel Avery, Nas, Lewsberg, Aphex and more) just for us to soundtrack the occasion.
The label, various band members and their friends will be on hand to raise a glass, give some sneak previews of the album, and reminisce about the times they played down in the basement (three times and once as 3/4 of Fauxdive). See you at 6pm.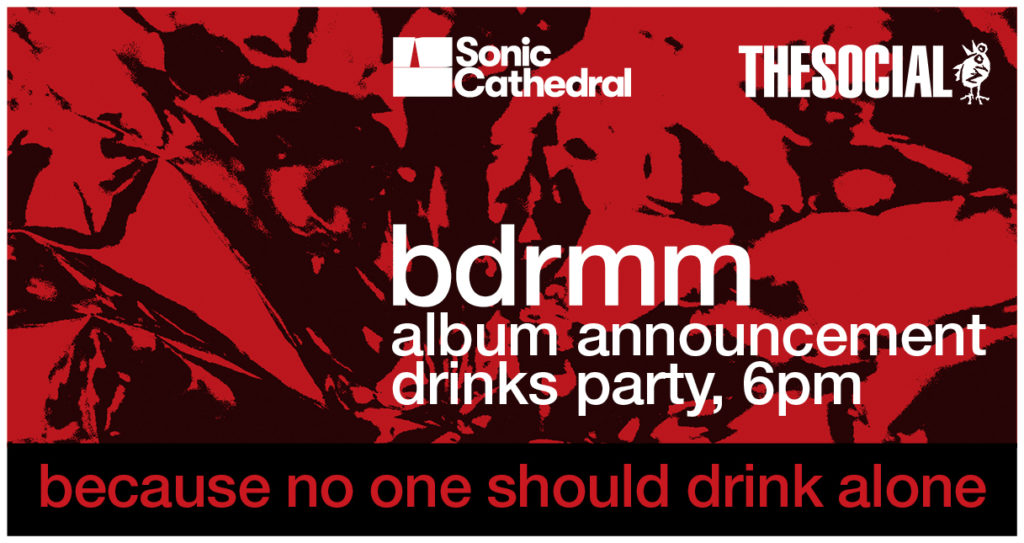 "We have put a lot of hard work into creating this record," says frontman Ryan Smith. "It's been really difficult, too, we all have personal things going on. I know Joe has tried to quit three times, but I'll never let him. Everybody needs an escape from the bleak reality of modern-day existence and, for us, this band is it – and I really hope we can be somebody else's, too. We're all very excited by this record. We've come a long way and we haven't even started yet…"
Read the full announcement and listen to more music over on the SC site