Talking about things you like is fun. Fun is fun. High energy is fun, low energy is fun. Coffee is fun. America's most notable coffee championing comedian, Chelsea Peretti, is fun. Below are some suggestions of Chelsea Peretti related fun.
Chelsea Peretti is my favourite. Peretti, for me, has been a consistent humour compass. Content-wise, she's boss level across the board. I think about this 2014 tweet often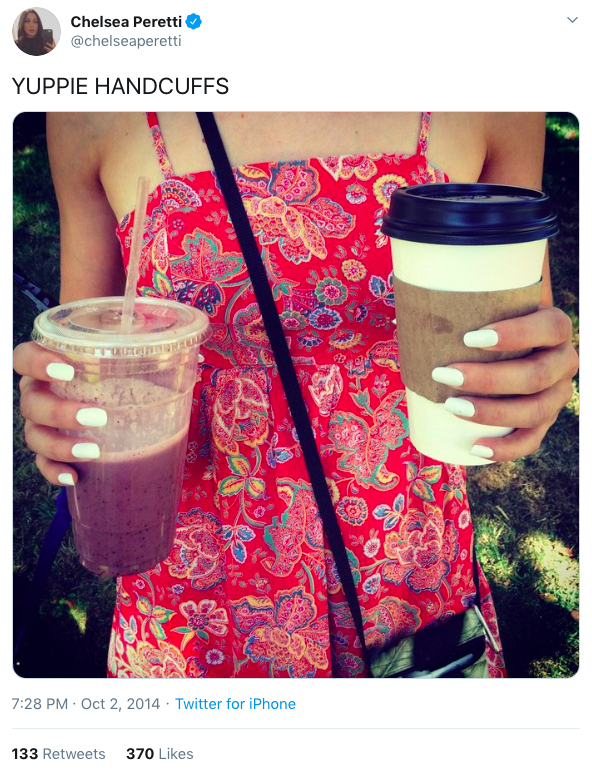 I appreciate Chelsea Peretti most for her podcast, Call Chelsea Peretti. A long-running (since 2012) phone-in show replete with scything soundboard drops to poleaxe boring anecdotes in progress – a leaf blower sound effect is a firm favourite. Callers are hung up upon and conversation is often derailed or escalated by Peretti with never-snide BIG coffee energy. Peretti is no shock jock; callers are lusting to be served by her flatlining attention span and slam dunked in the bin with good humour, always. Her unfettered reactions to being bored are aspirational. Social norms being eschewed with new normal ears make for good listening in 2020. The focus is food, bear attacks and violent murder (for a spell), and general life in the vast lane. If you were to listen, I'd recommend starting from the very first episode and chaining forth. It's a good hi-energy sidekick to the indoor life.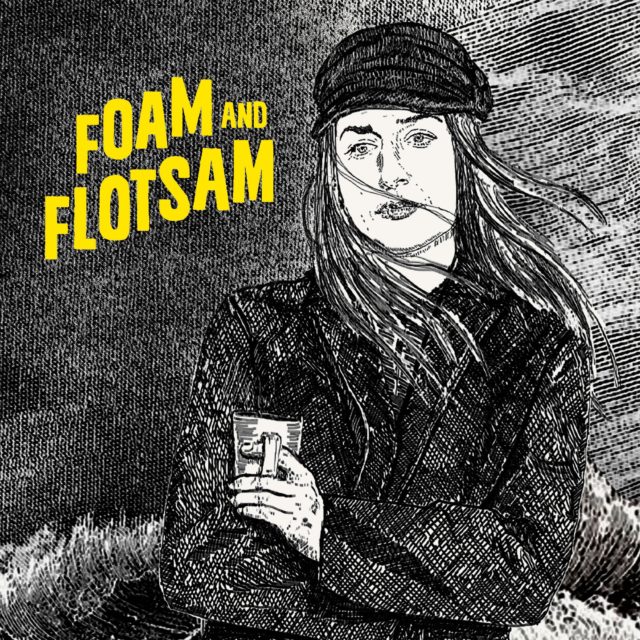 Foam and Flotsam is Chelsea Peretti's first EP. Call Chelsea Peretti has always showcased Peretti's musical forays. Most notably, and presciently to the theme of her new EP, this espresso sized belter from 2012 is legendary…
Comedy albums? Alarm bells, as a rule. Foam and Flotsam, however, is good. The songs are funny but they sound good and Peretti's delivery is always keen. The theme is coffee throughout. Hot java lava. I can confirm it does pair well with coffee in the morning. An oat milk modern alternative to the well-travelled road of hot steaming Joe in song. As with many other old world banalities, the songs here take on extra pathos during this introspective lockdown era. Anyone remember buying a coffee? Here's four songs about it.
"Late" is a song about turning up late for a meeting with an iced coffee, with a M. Night Shyamalan twist. I miss being late. A tip of the hat to anyone who is late to a Zoom call in the current landscape btw; I love you. "Oat Milk" is an anthem about asking for oat milk in a cafe. Relatable. "Chore" is about being tired and coffee not working anymore. Completed it. "Soundproof" is the banger. Finally a song about waking up a lover's house and longing for a soundproof bathroom following morning coffee. "I will drink coffee with you, if this house has a soundproof bathroom". This one goes places. Final song "Dad" breaks the coffee mould and sets its sights on wayward fathers. It acts as an intriguing gateway into Chelsea Peretti's non-coffee related songbook and reader, we are here for it!!!
Chelsea Peretti has another EP and an album to follow in the coming months. I presume I'll be braced. What else is there to do? Listen to Call Chelsea Peretti from the beginning again? Don't mind if I duuude.
David Bailey