If I was to say Wind of Change by Scorpions was a guilty pleasure of mine, it would be a lie. It's a record I genuinely love. That love is possibly a hangover from an early '80s upbringing in old South Wales, where low-grade heavy metal was less a lifestyle choice and more a by-product of ambient coal dust on the brain and 10 months of rain every year. Back then, they rocked and their music didn't ask much from the listener. Plus, their late '70s albums often had racey, slightly trippy covers designed by Hipgnosis. Basically, they offered up perfect gear for the pre-teen pervert.
Chances are though you're sane, and you've chosen to forget this soft rock track. Luckily for you, it's quite easy to dredge up and refresh this particular ear worm. It's got a nagging, melancholy whistling motif and plaintive lyrics that yearn for the world to be brought just a little closer together. Like brothers. The lyrics come enunciated in charming, English-as-second-language vowels (Scorpions hail from Hanover, where they formed in the mid '60s). Wind of Change features all of the cliches of '80s soft rock power ballads (already dating it sonically when it was released in January 1990) and includes a bridge section that implores that you "let your balalaika sing/what my guitar wants to say". Cue rippling axe solo. It's a record that takes the pieces of the just-fallen Berlin Wall and cements them into a towering, Devil horn throwing of rock'n'roll monolith looking out over the former Eastern Bloc.
My love of Wind of Change has seen me actually play it out whilst DJing. Twice. The first was – ironically – as part of the first ever Guilty Pleasures night (held at The Social in the mid '00s). The second was over ten years later at Spiritland during a Halloween themed metal night (the debut of mine and Michael Hann's very occasional tag team duo The London Leatherboys). Each time I played it, something strange occurred. Someone randomly came up to tell me that they had produced the record. Both times, the person accosting me was a European man of a certain age, gloriously pissed and properly stunned to hear that track out, and out of context. Memory tells me it wasn't the same guy, but then my memory is shot to bits, what do I know. I do remember a confused expression on each of their faces that read something like, "Why the fuck am I hearing this now, in a cool bar in central London?" As I said, it was strange: strange enough that I didn't take it up with them. Despite my love of the track, I was still sober enough to think, I'm not going there. It's too damn weird.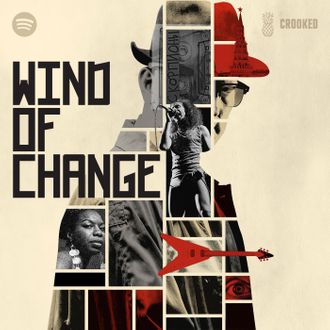 There is a whole different level of weirdness surrounding the song Wind of Change, a weirdness that makes it the subject of an eight part podcast series of the same name from the makers of Pod Save America (episodes go online weekly, or find the whole thing now on Spotify). At the heart of the series is a premise that's at once utterly compelling and totally insane. It asks: did the CIA write Wind of Change? This song about unity and hope found its message sweep across Europe at the very point everything did change. The question is – was it pushed by dark forces?
Having heard that story ten years ago from a friend connected to the US government, New Yorker writer Patrick Radden Keefe ends up following it down a series of interconnected rabbit holes for a whole decade. His journey takes him across continents, stopping off at the end of the Cold War, a stadium show in Moscow's Lenin Stadium featuring some of the most fucked up rock bands in the world (think a hair metal Woodstock), the story behind the film Argo, a monumentally huge drugs bust, a show in Lagos that saw Nina Simone unwittingly promoting a CIA sponsored message, a massive boat constructed by Howard Hughes and a GI Joe convention in Ohio.
Throughout the series, there are questions about the nature – and the direction of – propaganda. Scorpions were traditionally non-political. They were a German heavy metal band whose impact in Britain and America was negligible, unless you were unlucky enough to be afflicted by a love of metal in the '80s. But in Europe – and Eastern Bloc Europe particularly – they were phenomenally huge. There's a brilliant moment that talks about how bootleg cassettes of Scorpions LPs spread from a single source that shows how music flowed behind the Iron Curtain, back when file sharing was the stuff of a madman's dream. And when it was actually illegal to even listen to the music on those cassettes. In that context, you begin to wonder whether everything a band like Scorpions does is political.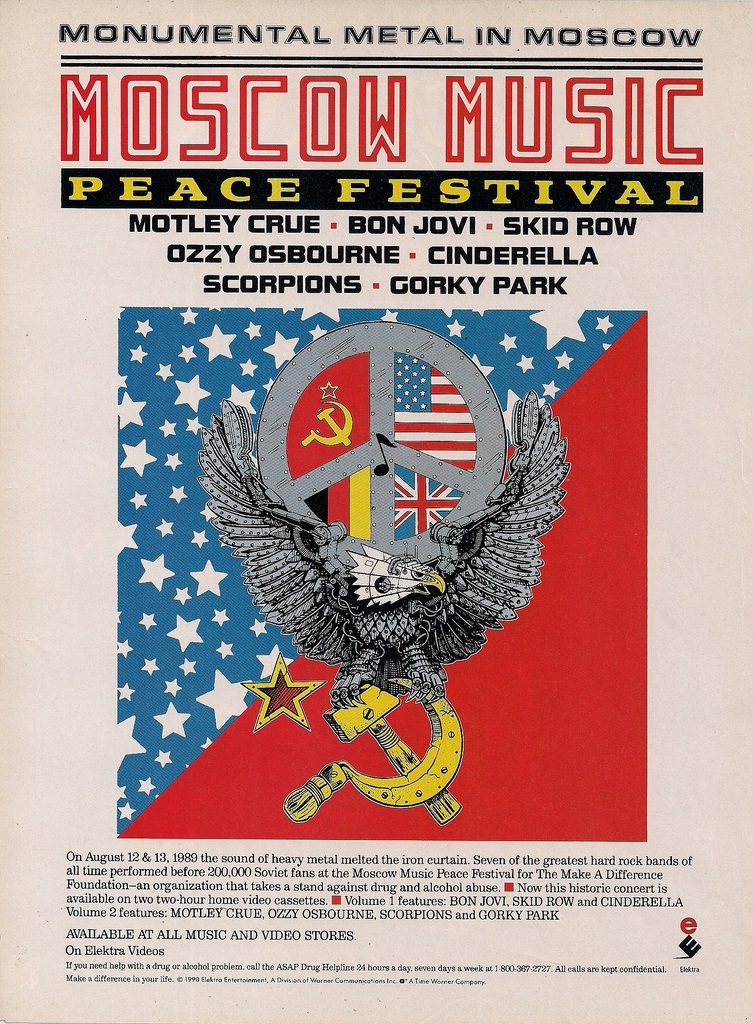 Part of what drives the series is Radden Keefe's Fox Mulder-ish need to believe, a hope that this fantastical story reveals itself as a cold, hard fact, a gotcha moment. Having listened to the whole thing in a day though, I not going to nonchalantly give the ending away – just believe that it's a hell of trip getting there. One that left me pondering what would happen the next time I got to play Wind of Change out in a bar, with the drinks flowing as if from an untended tap. Maybe, third time lucky and with a new, Coronavirus inspired confidence, I'll just have to ask one of those mysterious pissed Europeans the whole story behind that track, even if the situation seems too damn weird.
Robin Turner