Why the UK is failing the music industry.
This Saturday is the first Love Record Stores day. We'll be marking the 24 hour online festival on the day both on this site and on Twitter (where the phenomenally brilliant Georgia is hosting drinks around the time the shops – the actual ones manned by human beings – would be shutting). If you're interested, one of this site's editors and The Social's founders (Robin) will be talking on the festival's YouTube channel about his forthcoming book on Heavenly Recordings with that label's boss Jeff Barrett and author and our mate Emma Warren.
Anyway, long story short, as you probably know The Social and this Social Gathering spin-off is intrinsically linked to the music industry. For our sins, most of us work in it. The ones who don't directly are precision sighted on selling drinks to people from it. As you're no doubt aware COVID19 hasn't been a friend to the music industry. And, as you can probably imagine, neither are the current government, despite the fact that music alone brings a huge amount of money into the Exchequer.
So far, very little has been done to help it besides the furlough scheme or standard help for the self-employed. Each week, we've seen tours postponed, kicked into next year's longer grass or cancelled full stop. Behind the scenes, things don't look any rosier. The most positive spin seems to be, "No one knows anything." Meanwhile, other creative arts are mobilising to force the Chancellor to spend, and spend big. Music, and particularly The Social's side of it (live music), have yet to gain a significant hearing.
Our telly correspondent Lewis Jamieson also works in music – both as a PR and as one of the founders of sustainability organisation Music Declares Emergency. Here he talks through what's not happening, what should happen and what might happen if the government continue to sit on their hands.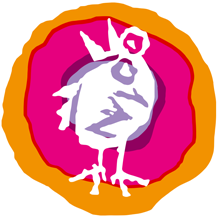 Blank screens, empty venues, fields left to grass, vacant studios. A summer of wipe-out for live music is a reality and, as the Covid crackdown unravels, the very existence of the music industry is now at stake. CD sales have slumped 50% leaving record stores floundering behind recently unlocked doors, agents, promoters, and artists are idle. Only streaming powers on, providing income to labels but, as many are consistently pointing out, not delivering a rescue strategy for artists beyond the very top of the pyramid.
The response of the music community has been admirable. Crew T-shirts, virtual pints, donations for streamed gigs have all looked to plug the gaping wound. Yet our very response is part of the problem. Like that irritating National Lottery ad, talking about how your contribution (stake) is helping to make pies for NHS workers, it pushes responsibility to us, the public, to fix the problem. An economic reality becomes an emotional issue and music becomes a luxury, not a necessity. The UK is complicit in using charity to mask austerity and music is now the latest victim after the poor (food banks) and our National Health Service (Captain Tom and the NHS lottery).
Culture on a wider scale has been thrown the beginning of a lifeline. A Cultural Renewal Taskforce charged with imagining a way out of the mess that preserves as much as possible with government support at its heart. A task force that, unlike France, Italy, Spain and Germany, has no actual financial assets to deploy. A talking shop that may or may not find support from the Exchequer. A task force that, at the time of writing, contains no music industry representative on its lead committee and a patchy sense of representation amongst its various sub-committees.
So why isn't music at that top table? It has a body that represents its widest interests in the shape of UK Music, and a host of potentially suitable candidates across labels, live music, and industry wide organisations. This is a choice that has been made. It partly reflects an ongoing problem with the intersection of music with the idea of culture, music as somehow not as important as the 'higher' arts, and partly the inability of the music industry to lobby effectively around its critical importance to the UK in both economic and cultural terms. Witness the huge push from theatre for more consideration, a letter to government signed by a host of well-known names and compare with the tumbleweed from our music industry.
Our music industry contributed £5.2bn directly to the economy in 2018 according to industry body UK Music, the last year for which figures have been published. That is fact. Live music, the sector at most immediate threat of collapse, contributed £1.1bn of that. The music industry is a key part of the UK economy and the most present and accessible form of culture for the public. Music is not just an art form in itself, it permeates other sectors, the soundtrack of TV and film, the backdrop of opera and ballet. To remove music from the top table, the site of structural discussion around the regeneration of culture, goes beyond unfortunate and borders on a dereliction of duty.
Beyond tax take and turnover, music underpins the wider economy. Subsidiary businesses in media, merchandising and beyond exist because of music, the night-time economy is underpinned by venues and nightclubs, high streets are invigorated by live music. Putting music at the heart of cultural regeneration should be a hard-headed economic decision.
Music acts as the most effective ambassador for the UK on the world stage. UK acts outperform our relatively small size on the global stage, projecting an idea of the UK to other cultures. The UK has pioneered Merseybeat, punk, acid house, Britpop, 2-Tone and more, creating cultural touchpoints that resonate across the ages. Visitors come to the UK to experience Glastonbury, see The Cavern, walk the streets of Madchester, hang around Soho, music is at the heart of the UK cultural discussion. Glastonbury do feature on a sub-committee, alongside AIM (Association of Independent Music), Music Venue Trust and the AIF (association of Independent Festivals) but such cherry picking whilst excluding the main music bodies (UK Music, the BPI) and the major labels and promoters is akin to sorting out the banking sector whilst ignoring Lloyds and Nat West in favour of Santander and Barclays.
UK Music (whether the organisation or an umbrella term for the sector) urgently needs to coordinate a public and private lobbying campaign to place music within the heart of the recovery. Tax breaks for venues, record shops and artists, the cancellation of the, frankly, insane visa changes for EU musicians; a decision that will further imperil and impoverish the live sector, and a creative fund for music creation and promotion need to be secured and placed within a structure to ensure that money gets to the grass roots. Such a body would be the antithesis of the Cultural Renewal Taskforce; local and experienced leading industry voices with deep experience of their sector as opposed to top table representatives divorced from the realities on the ground.
Of course, I have a dog in this fight. I have two. I have worked in the music industry for twenty odd years, as A & R, manager, PR, label person. My entire adult life is invested in UK music. As a founding member of Music Declares Emergency, I want not just investment in my industry but investment to create green transitions. Again, this is not a romantic idyll but hard-headed economics. Transitioning now to a green economy is cheaper than waiting. Creating fit for purpose businesses and spaces reduces our carbon footprint and delivers financial savings. To join this campaign, see the letter delivered by Julie's Bicycle, the leading cultural environmental charity, to the DCMS here.
Such recovery schemes can and should go beyond simple investment. Recovery can be linked to sustainability, both environmental and cultural. Grants for spaces to invest in new equipment to reduce carbon emissions, funding for packaging research to change physical product, beginning with the removal of CD jewel cases (a major polluter), help for venues to collectively enact reusable cup schemes to end single use plastic, working groups on power use in live settings. Funding to reimagine touring with contributions from the live sector would build on the work of Julie's Bicycle and The Tyndall Centre in creating a revived and renewed live music sector that was fit for future purpose. All of these would drive innovation, create new business, and contribute to the music industry helping to achieve the net zero carbon target of 2050 enshrined in law.
Much of the work is already there. Julie's Bicycle studied the carbon footprint of the UK music industry in 2007 and made recommendations, some of which have been enacted. Their continued work across the cultural sector has already produced significant gains and changed the conversation around sustainability, emissions, and the cultural sector. Music Declares has nearly 3000 signatories committed to creating a green music industry. Pre Covid, we had momentum, post Covid we need investment and commitment from government.
The alternative is to let music find its own way. That will be a lost decade. In terms of talent, spaces, and, crucially for government, revenue. Venues, studios, and record shops will close, recovery will stall, potential will be wasted and that new, green industry we all want will take longer to achieve. As ever, the music community will rally and find their own way with no support, but it will be a fraction of what is possible with government backing. Self -harm on a grand scale.
To return to that Cultural Renewal Committee, in 2018 when music delivered £5.2bn, theatre ticket revenues were £1.28bn whilst searches for figures for ballet and opera deliver no individual figures but are rolled into one figure for the whole of UK culture. In that same year, Arts Council England gave 8% of funding revenue to popular music, 62% to opera. It is hard to avoid the suspicion that music's contribution to the cultural pot is waved around by all and sundry in the good times, but the door remains locked to us in the bad times. That cannot stand, music must be heard and heard now.
Lewis Jamieson