A few years back, our friend Kieran Evans made a beautiful and intimate film with legendary singer / songwriter Vashti Bunyan. From Here To Before retraces the steps of her late '60s journey from London to the Outer Hebrides by horse and cart and spends time with her before her return to the stage in 2006. Never available digitally before, From Here To Before is streaming for the first time (via the brilliant Welsh culture platform AM).
On The Social Gathering today, we have exclusive writing about the film from Vashti alongside appreciations from composer/arranger/violinist Fiona Brice, musician/composer Gwenno Saunders and author Sukdhev Sandhu. We can't recommend this film enough – it's proper, Social approved mellowed out Easter weekend viewing. Enjoy.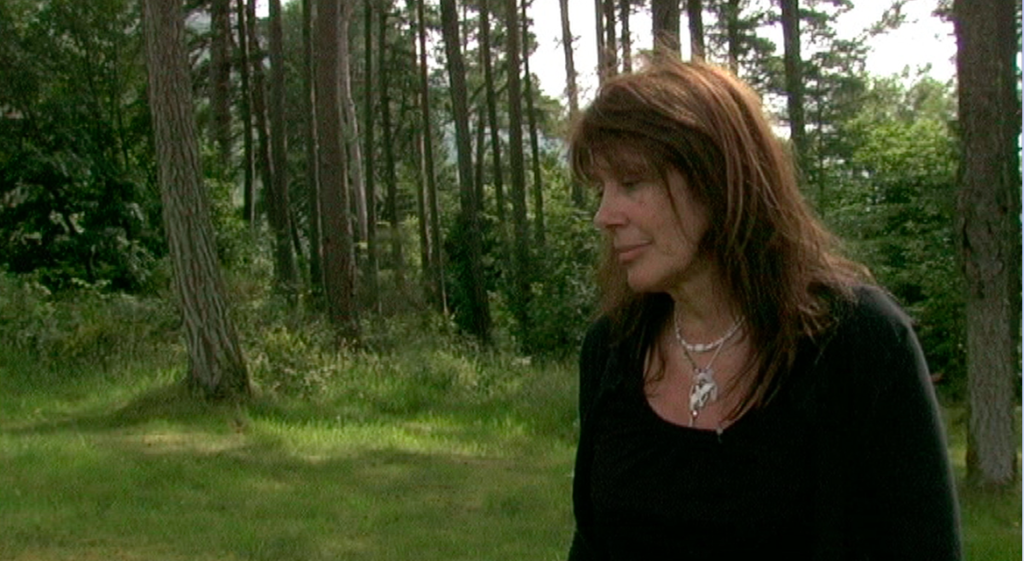 Kieran filmed From Here To Before in stages over a number of years, but I knew from the first meetings, cups of tea, glasses of wine and long conversations that he would be the right person to tell this story. Throughout the miles I spent with Kieran, travelling by car and van from London to the Outer Hebrides, we retraced the hoof-falls of Bess the horse, the footsteps of Blue the dog, Robert Lewis and me, re-visiting some of my well-remembered places and songs along the way. This second journey affected me almost as much as the first. It was such a great pleasure for me and I will be forever grateful to Kieran for the way he found to tell the story – of both journeys.
Vashti Bunyan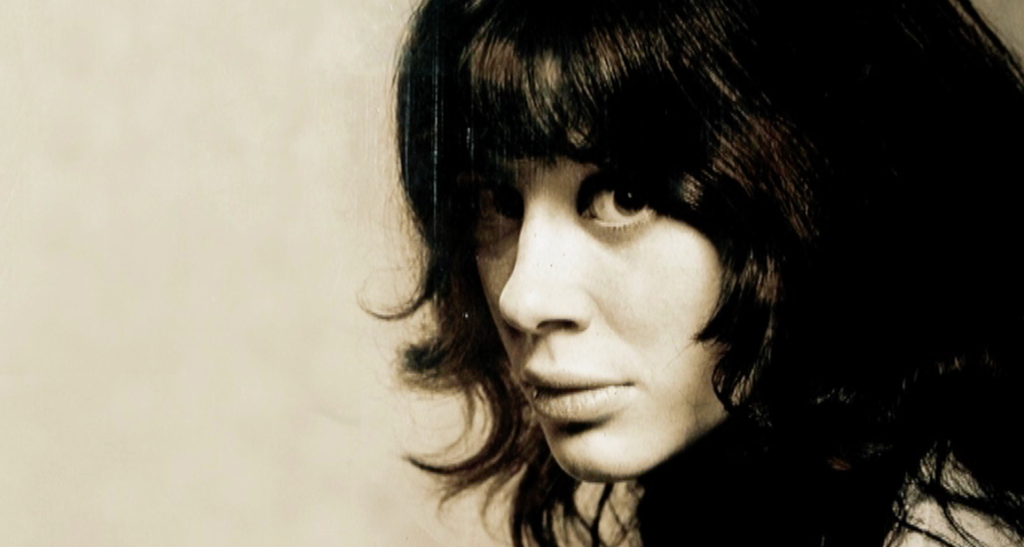 Vashti Bunyan's life, her music, its melodies: the wonder is in the ellipses…
Born in 1945, Vashti studied at the Ruskin School of Drawing and Fine Art at the University of Oxford, but was expelled for spending too much time on music. She moved to London where she was discovered by Rolling Stones manager Andrew Loog Oldham who envisaged her as the new Marianne Faithfull. Following two commercially unsuccessful singles (one of them, 'Some Things Just Stick In Your Mind', written by Jagger and Richards), Vashti journeyed by horse and cart to the Hebrides in northwest Scotland where she hoped to join a commune planned by friend and folk singer Donovan.
During the trip, she began writing the songs that appeared on her first and for many years only LP Just Another Diamond Day (1970). Produced by Joe Boyd (Nick Drake/ Fairport Convention), these exquisite, sometimes-utopian, sometimes-lovelorn tunes conjure up a unique version of pastoral, what writer Rob Young has described as "the dual landscape/ dreamscape of Britain's interior". The album disappeared without a trace, and Vashti renounced music, unable even to sing lullabies to her children.
It took thirty years for Just Another Diamond Day to be rediscovered by musicians such as Animal Collective, Piano Magic, Saint Etienne, Feist, Fever Ray, Joanna Newsom, Massive Attack and Devendra Banhart. Two equally special and autumnal albums followed – Lookaftering in 2005; Heartleap in 2014. Vashti has no plans to make any more records.
For over a decade now, BAFTA-winning director Kieran Evans's Vashti Bunyan: From Here To Before feature documentary has been almost as elusive and difficult to see as Vashti's Just Another Diamond Day LP was to hear in the thirty years after its release. It's a secret treasure – tender and revealing, beautifully photographed, full of skies and air and water. And roads: so many roads…
From Here To Before, made over four years, features Vashti revisiting the sites that formed part of her painful pilgrimage. The wood where she lived with her partner, a gypsy camp where they found shelter, a cottage where they met a Dutch couple who offered them shows on the Continent. (The film includes very rare documentation from those performances.) The bravery of her journey, the grief and demons exorcised along the way, the kindness of strangers she encountered: it's all evoked with breathtaking poignancy. There are also eloquent reflections on her life and work by Boyd, Loog Oldham, Nick Drake's arranger Robert Kirby, and contemporary collaborators such as Max Richter, Devendra Barnhart and Adem.
For sure, From Here To Before is a film about a wonderful record, but it's so much more. It's a meditation on youthful idealism, on the need to escape (and the difficulty of doing so), the dream of elsewhere, the drama of the British landscape. Like Just Another Diamond Day, it will stay with you for a very long time….
Sukhdev Sandhu
From Here To Before is a beautiful insight into an essential journey of self-discovery by a quietly powerful artist with a singular vision. Against a backdrop of a crucial period of transition between generations in post-war England, it reveals that constant yearning for a return to nature – and the Celtic Countries, which has existed ever since the industrial revolution began.
Gwenno Saunders
Vashti is a quiet rebel. She has lived a life contrary to the norm, rejecting other people's ideas of who and what she should be. Her intimate songs are poetic landscapes, with subtle shifts in colour and meaning, insights both light and dark. Her lyrics are personal and emotional, often frank, sometimes romantic, but never sexual. There is truth and purity in her voice, secular but never sanctimonious. It is her truth.
Her songs have a timeless feel because of their modal harmonies and stepwise melodies. Many have the quality of a sung round (eg. "Just Another Diamond Day") and these traits also occur in traditional folk song, but pigeon-holing Vashti as a folk singer is lazy and inaccurate. She is an unconventional songwriter for her generation. She doesn't rely on the song structure or themes common to 60s chart hits. Her delicately picked guitar hints back in time to the renaissance lute music of John Dowland or William Byrd. Her voice is quintessentially English but the quietness of her delivery has the lure of a lullaby, a whispered thought, a private moment. She is no raconteur, no extrovert troubadour. She was never really involved in the 60s prog folk scene and her message is different.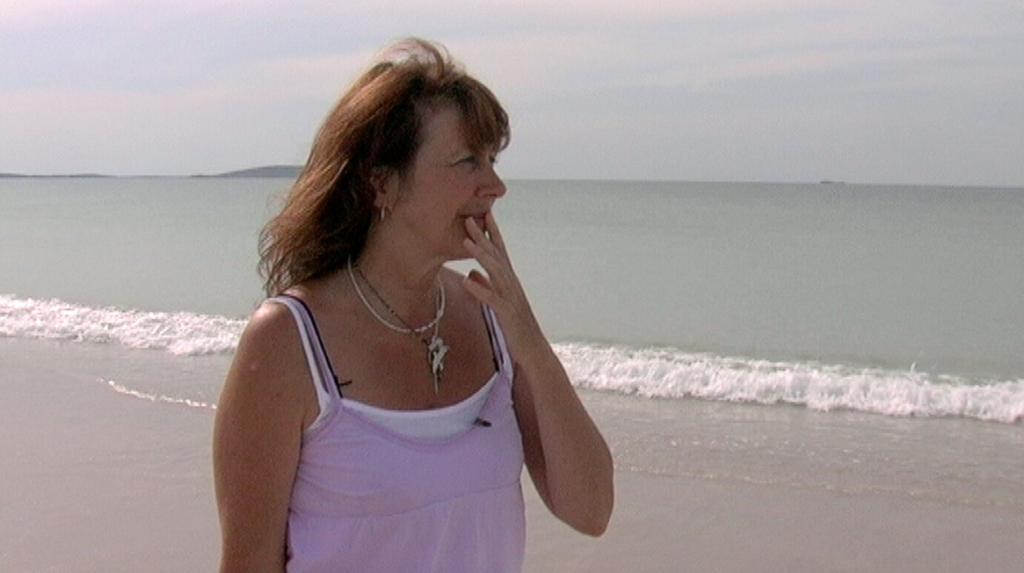 Despite the thirty five year gap between albums one and two, she has remained true to her own songwriting style, but writing songs privately and sharing songs in public are two very different processes. By her own admission, Vashti did not have much of a say over the production of "Just Another Diamond Day" and the involvement of Joe Boyd, the Incredible String Band and their contemporaries meant that she became classified as folk by association. In some places, the arrangements and musical performances on "Just Another Diamond Day" impose heavily upon Vashti's fragile songs, dragging her to their camp instead of responding to her emotional, sometimes more melancholy content. (Did "Love Song" not deserve an arrangement more akin to that awarded to Nick Drake's "Day is Done"? The song could certainly stand it). Regardless, this is less a criticism of those involved and more a reflection on how records were made at the time. The studio was booked, the ego-producer was ready to realise his vision and he phoned his arranger and musician friends to come and add their voices, with minimal interference from the artist. Vashti has however been able to influence the production on her later records and the difference is clear. Whilst Max Richter did a wonderfully sensitive job producing "Lookaftering", bringing the perfect amount of space, light and line to the arrangements, 2005's self-produced "Heartleap" is a masterclass in subtlety, and is truly Vashti's own sonic landscape.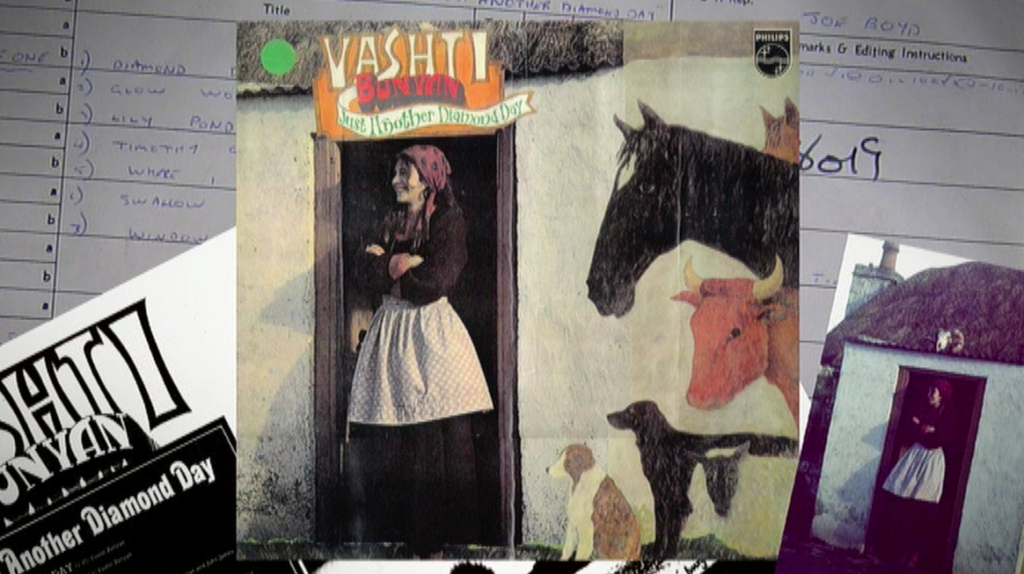 The fantasy of dropping out and living off grid ripples through most generations, but listening to the depiction of an idyllic pastoral life in "Just Another Diamond Day", it is worth remembering some of the details that Vashti chose to leave out of the songs. The pain she suffered from the music industry's rejection of her damaged her deeply, and she made a radical choice in order to heal. She broke her life down to nothing but the daily challenge of finding food, warmth and shelter. She physically removed herself from London, the scene of the crime, and travelled to the remote edges of the country. She moved as far away as she could get without crossing an ocean. "Timothy Grub" may lilt along in a major key but this fictional surname hints at a feeling of smallness, of worthlessness. A desire to go to ground. Even after the release of "Just Another Diamond Day" the journey continued to hurt as motherhood largely prevented her from being able to promote the record, and those involved in the making of the record had moved on to make other records and didn't believe in it enough, or understand her enough, to fight for it to be heard. The subsequent decades spent parenting, living, loving and leaving weren't easy either, but meant that she had plenty of time for reflection. Vashti's later lyrics contain more mature personal insight, humour and poetry, but are sung with the same crystal clear honesty. In "Across the Water" she sings "Lived on wit. Got away with it". A wry, succinct summary of a much harder reality.
When the opportunity to return to the public eye presented itself, the fact that Vashti found the confidence to perform is testament to her inner resolve and quiet determination, to an underlying sense of self-belief, and it feels right that this story has a happy ending. She has finally found her audience, and they hang on her every word with hushed reverence as we musicians walk the tightrope with her onstage. Any note fluffed is audible. Any tap of a toe or squeak of a chair is an interruption. A page turn is unthinkable. But the songs find their flow and gradually their hypnotic beauty embraces us all.
Fiona Brice

Watch the film in full here: