This Monday (9 August) we have a brilliant event happening in the basement, the Group Therapy Collective coming to host a much belated launch party for the two sets of cassettes they released throughout the pandemic last year to support NHS charities and Music Venues Trust.
They brought together a properly amazing set of artists and bands to contribute to their cassette tapes, in a beautiful show of solidarity and community. Head over to their bandcamp to check out the tracklists and buy some music, it's seriously impressive and there's some absolute gems in there you can't find anywhere else.
You can read a bit more about the project below, they aren't stopping anytime soon, so keep an ear to the ground for more news from them on their facebook or instagram pages and buy a ticket to their show on Monday HERE.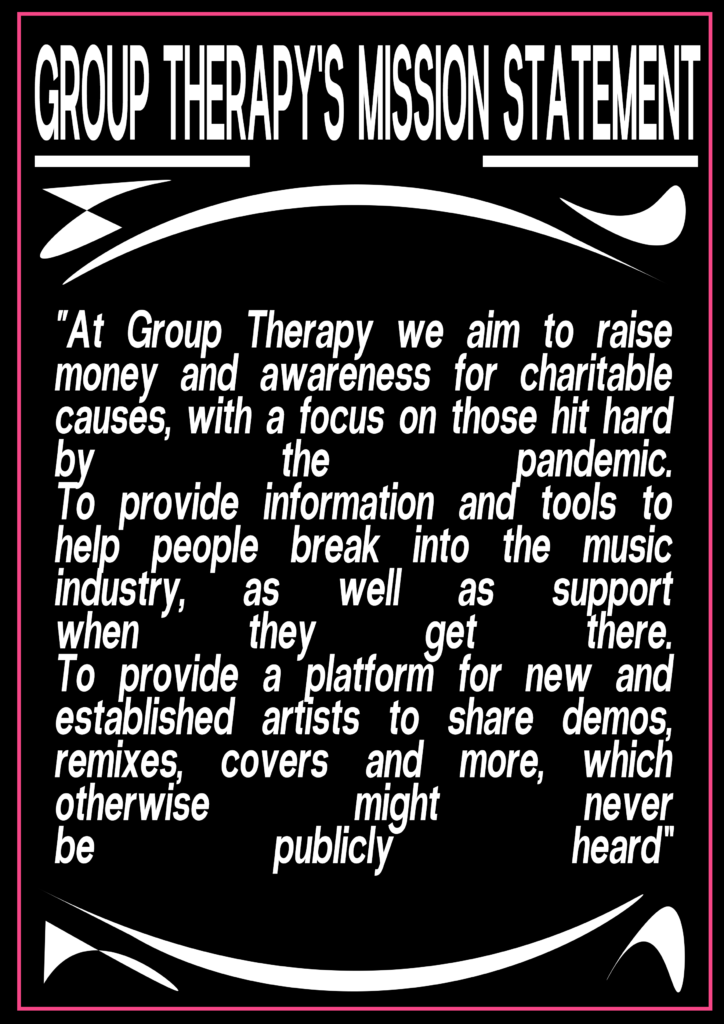 Group Therapy Collective was established in 2020 in the midst of the pandemic. Uniting a huge variety of artists in a common cause of raising money for charity and sharing in creativity in a very difficult time, Group Therapy released a volume featuring tracks from the likes of Sorry, Porridge Radio, 404 Guild, Gengahr, Happyness, Mellah, PVA, PIXX, and Shame to raise funds for NHS Charities Together and Music Venues Trust. They have also been running a series of workshops to encourage mindfulness, and help people break into the music industry in collaboration with The Route.
Speaking about the charities they are supporting for their event here on 9th August, Tash and Ella at Group Therapy said:
"Poor Mental Health is something that we've both suffered from over the years, it's very isolating, and is often hard to ask for help. We both work in the music and the creative sector and it's a place that is known to increase mental health problems. When we started Group Therapy, we didn't realise how long this pandemic would go on for, it's left a universal feeling of uncertainty and anxiety, and those who may not have experienced mental health problems may now be experiencing them. Now more than ever we need to be supporting causes that allow people to access support and opening up conversations about mental health." – Group Therapy
Grab a ticket here for Monday!