Halloween isn't just for kids. No, it's basically Christmas and New Year rolled into one for the true Metal Lords – those Gods of Rock who dance with the devil all year round. Today, our resident hell hound Justin Quirk brings Rocktober to an awesome end with the perfect playlist of Satanic sounds ready made and turbo charged for tomorrow night. Play loud enough to drown out Strictly.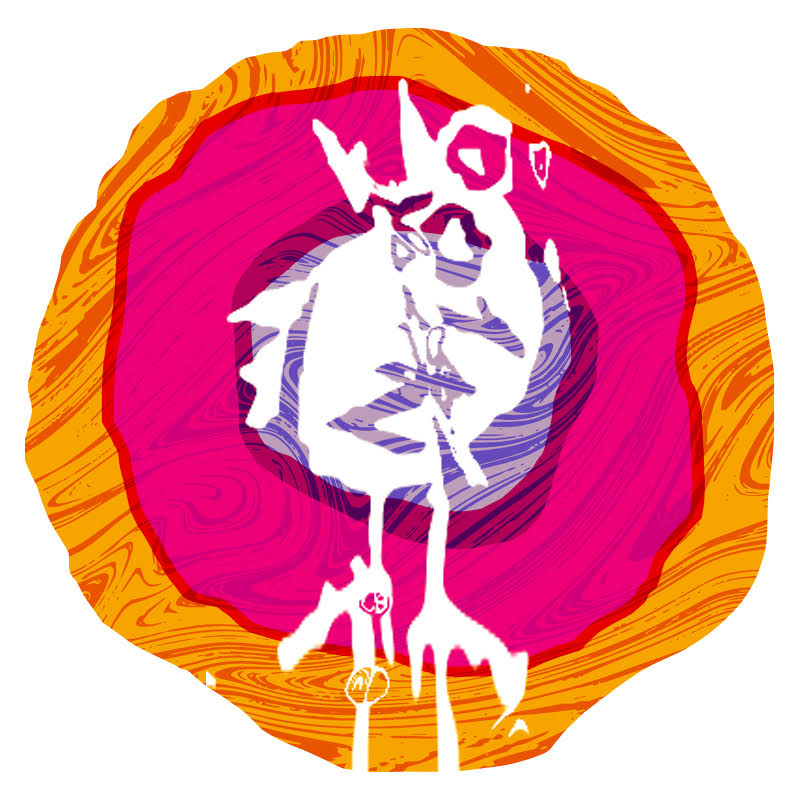 At the time of writing, it looks like Hallowe'en is going to be a bit of a non-event this year. With various tiers of lockdown in force, it seems like all the Hallowe'en traditions we hold so dear – really naff, last-minute fancy dress, Monster Mash playing in another room as you vomit a lurid green cocktail back up, apples full of razorblades etc – are off limits. So to make up for this, the team at The Social asked me to put together a list of the greatest shit-your-pants-scary metal for your entertainment. For context, this is only going to consist of the best, uncut, back-to-the-old-school classic metal. No Juggalos, no rap-metal, no racist Norwegian incels. Just a spooky trip back to the golden era, when men were men, and women looked like Dave Lee Roth. Careful you don't accidentally summon the devil while playing this lot.
You can find the whole playlist on You Tube here and Justin has written about each choice below as well . .
Quiet Riot – Bang Your Head (Metal Health)
One of the greatest ever metal tracks to kick things off. Quiet Riot were pretty much the first of the LA bands to cop a major label deal and this track – their terrifying masterpiece – shows why. The track itself is heavy enough, but the video – a nightmarish vision of a lunatic asylum rebellion that culminates in the liberated inmates turning up at a Quiet Riot show – is perfect. NB in the final scenes, it looks like the fans are genuinely smashing up the arena and are about to drop a metal barrier into the crowd. Hopefully nobody actually got killed in the making of this, eh?
Danzig – Mother
Glenn Danzig was always strutting around the metal press, generally giving the impression that he was quite the big noise on account of a) having been in Misfits and b) being weirdly muscley. In truth, most of the music he made was pretty horrible, but this is where it all comes together. Small point of order – when he says 'Faaaatheerrr… gonna take your daughter out tonight', that would seem to mean that he's dating his own sister. Pretty sure that wasn't the done thing, even in the 80s, mate.
AC/DC – Night Prowler
The closing track of the masterful Highway To Hell and a song of some infamy, given that serial killer Richard Ramirez loved it. On the face of it, Night Prowler's slow bluesy trudge and first person retelling of creeping into people's homes and stabbing them to death should be utterly risible, but in the hands of Bon Scott – a bloke who, let's be honest, you wouldn't have been entirely surprised to find out had actually been creeping into people's houses and killing them – it's properly chilling. Scott remains one of the few genuinely frightening frontmen in rock music.
Judas Priest – Better By You, Better Than Me
Priest entering their imperial phase with 1978's Stained Class and this cover of Spooky Tooth's 1969 track. Rob and the lads are absolutely blazing here, but the tune has been overshadowed by the 1985 incident in which two Nevada teenagers shot themselves in the face after listening to the track backwards while high, and hearing the subliminal command 'DO IT!' Priest ended up in court when the families bought a civil case, but were acquitted and metal lived to fight another day.
Ozzy Osbourne – Mr Crowley
No figure bridges 70s rock and 80s glam metal as much as Ozzy, and his run of albums post Sabbath – Blizzard of Ozz, Diary of a Madman, Bark At The Moon – set the sonic template for the glam decade that followed. This homage to pantomime Satanist Aleister Crowley starts amazingly with Don Airey's church organ-like synth intro, then just gets heavier, better and more satanic. A masterclass from the late Randy Rhoads on guitar, RIP.
Motley Crue – Shout At The Devil
Motley Crue clearly weren't actual Satanists, and for the most part made horrible, vacuous records. But the few absolute greats they came out with – Live Wire, Kickstart My Heart, Girls Girls Girls – had a halo effect on their entire output. This, from 1983 is probably the starting point of glam metal in that it sounds like it, but crucially looks like glam as well. Crue grasped better than any of their peers that 80s metal was a visual medium.
WASP – The Hellion
WASP are unfairly written out of the 80s metal story to some degree. They were an incredible live act, genuinely confrontational and shocking in their day, and in frontman Blackie Lawless they had a singer with a voice like an air raid siren who'd studied British glam as carefully as anyone and worked out perfectly what Marc Bolan would have done if he'd arrived ten years later. Dumb, cartoonish, pop hooks for days and a thorn in the side of old farts everywhere, WASP deserve far more respect than they get.
Iron Maiden – Prowler
Could have been any number of Maiden tracks, and Number of The Beast is the most obvious, but let's give some respect to the pre-Bruce Dickinson era, with Paul Di'anno on vocals and a more punky sound. A lot of stuff on the first two Maiden albums is quite genuinely creepy. Safe to say that if a band released a track these days with the lyrics "Goin' to see me crawlin'/ Through the bushes/ with it open wide" the reaction would probably not be universally positive. Still, this track – especially Dave Murray's wah-wah intro – hits hard.
Magnum – On A Storyteller's Night
One for the D&D/Warhammer crowd. Epic pipe-smoking concept metal with lyrics about 'storm-lamps', 'dragon's fire' etc. Incredible cover art depicting a motley bunch of orcs, elves, dwarves etc holding court and supping from goblets before an open fire in a bawdy tavern as the storm rages outside. The painting – by Michael Moorcock and Hawkwind collaborator Rodney Matthews – is based on the artist's local in Somerset. Different world, down there.
Dio – Holy Diver
Just luxuriate in the video. Pint sized Ronnie James Dio – regarded by some as the man responsible for the heavy metal devil horns hand sign – prowling the ruins of an abbey clad in animal pelts and wielding a sword and doing battle with some kind of cowled figures. If any curfew-flouting louts do come and knock you up for trick or treating this year, just play them this, broadsword in hand. They'll soon sling their hooks.
Justin Quirk's book, Nothin' But A Good Time – The Spectacular Rise and Fall of Glam Metal (Unbound) is out now.