Six months or so into the life of White Rabbit Books I was contacted by David Katz, informing me his classic authorised biography of Lee 'Scratch' Perry was out of print. We agreed the book – most recently updated in 2004 – needed a makeover, revising the original edition and adding new material covering the past two decades of a remarkable life. We considered a timeline of 12 months or so was required to do this work – further interviews with 'Scratch' would of course be needed and the wisdom therein transcribed into a language more familiar to mere mortals.
Two days before the death of 'Scratch' on 29th August at the Noel Holmes Hospital in Lucea, Jamaica, David delivered the revised text of his monumental biography of a man who did as much, if not more, than any other to shape the sonic architecture of the late 20th century. Here at The Social Gathering we are proud to host a short piece accompanied by a 23 track playlist curated by David Katz as we announce the forthcoming publication of the new edition of People Funny Boy at White Rabbit on 2 December 2021.xx
Lee Brackstone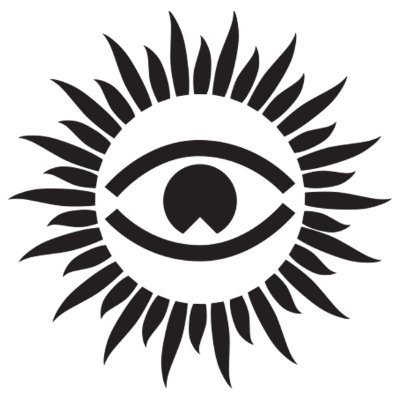 Connecting with White Rabbit upon heading into lockdown in the spring of 2020 felt fortuitous. Just as Jamie Byng had recognised the need for a Lee Perry biography when I approached Canongate back in the 1990s, Lee Brackstone intrinsically understood the worth of bringing a revised, expanded, and updated edition into being. And according to Lee 'Scratch' Perry, the connection was no mere accident or coincidence; in his view, it was all part of a pre-ordained plan.
The restrictions of lockdown and the inability to travel allowed me to focus on the task at hand. So instead of heading to Brazil to co-chair a symposium on sound system culture before returning to Jamaica to attend the Calabash literary festival, I hunkered down with the manuscript in southeast London and have spent the last 18 months giving the text a thorough overhaul.
Since the book's last revision in 2006, I conducted many in-depth interviews with Perry, elucidating new information about his formative years in the northwest Jamaican countryside, his move to Kingston and work at Studio One, as well as the creation of the Black Ark and the wonders he conjured there with a Teac four-track. And in addition to the formal interviews, we spent a lot of time just hanging out, discussing the Black Ark at its ruins in Kingston, chewing the fat at his Negril crash pad, and debating spiritual and musical doctrine between painting sessions in the Swiss basement that was the Blue Ark, sharing jokes and memories at backstage venues and hotel rooms in the UK, US and throughout Europe. Over the years, I thus garnered much previously unpublished information about his relationship with his parents and fractured family life, and the particulars of marriages and separations; there were tales of musical allegiances forged and broken, with spiritual communication and divine intervention, political strife, and rivalrous malice. He spoke of an unshakable bond with Bob Marley, the joys and challenges of working with Paul and Linda McCartney, Keith Richards and the Clash, the marvels of Rastafari and the malevolent influence of booze and spliff, all revealed in new ways and with deeper layers. There were shocking facts and surprising revelations, with perceptive musing on his music and the creative process, all delivered in Perry's individual language and ever-present sense of humour.
It was clear that I needed to work in the best of these new utterances, to correct errors throughout the text and to right the chronology that was skewed in key places. There was fresh testimony from family members, collaborators, and musical associates too, including Brian Eno, Jools Holland, and Bill Laswell, now supplementing the words of John Martyn, Robert Palmer, the Beastie Boys, Junior Murvin and Max Romeo, as well as scathing barbs from Bunny Wailer, which also deserved judicious insertion, along with eyewitness accounts of the Ark's destruction. Meanwhile, the ongoing lockdown and Lee Brackstone's guidance enabled me to remove superfluous information and to centre the book more on Scratch and his key creations, and giving less space to inconsequential happenings, the enhanced social and political context allowing a more nuanced and focussed read.
That the new edition will be published in glorious hardback with colour photo plates is further proof that Perry is belatedly being accorded his proper due, and Linton Kwesi Johnson's foreword is another validation that ultimately sets the tone. Ironically, the revised manuscript was accepted for publication just a few days before the announcement of Perry's death, his unexpected passing necessitating a late re-working of the final chapter to acknowledge the startling turn of events and being asked to help draft his official eulogy during the process was a humbling and surreal experience.
The widespread media coverage afforded Perry in the aftermath, with the many accolades that poured in from major figures of contemporary popular culture all emphasised his prominence, as well as the timeliness of the new edition. As Lee 'Scratch' Perry continues his journey through the spirit realm, his music, art, and sonic innovations remain with us forever; this revised and expanded edition of his authorised biography helps shed light on the magic he weaved and the importance of his creations.
David Katz
'People Funny Boy' available to preorder now