An occasional installation project in which I cement an mp3 player into the fabric of a structure, somewhere in the city or its outskirts. A rumination on the built environment and the psyche.
This 3rd edition takes place in another nebulous landscape where regions overlap – Ardwick, Beswick, Gorton – leylines stretching out towards East Manchester, occult citadel of my childhood and youth.
'A voice from the past whispers in my ear / reminds me of things I once held dear.'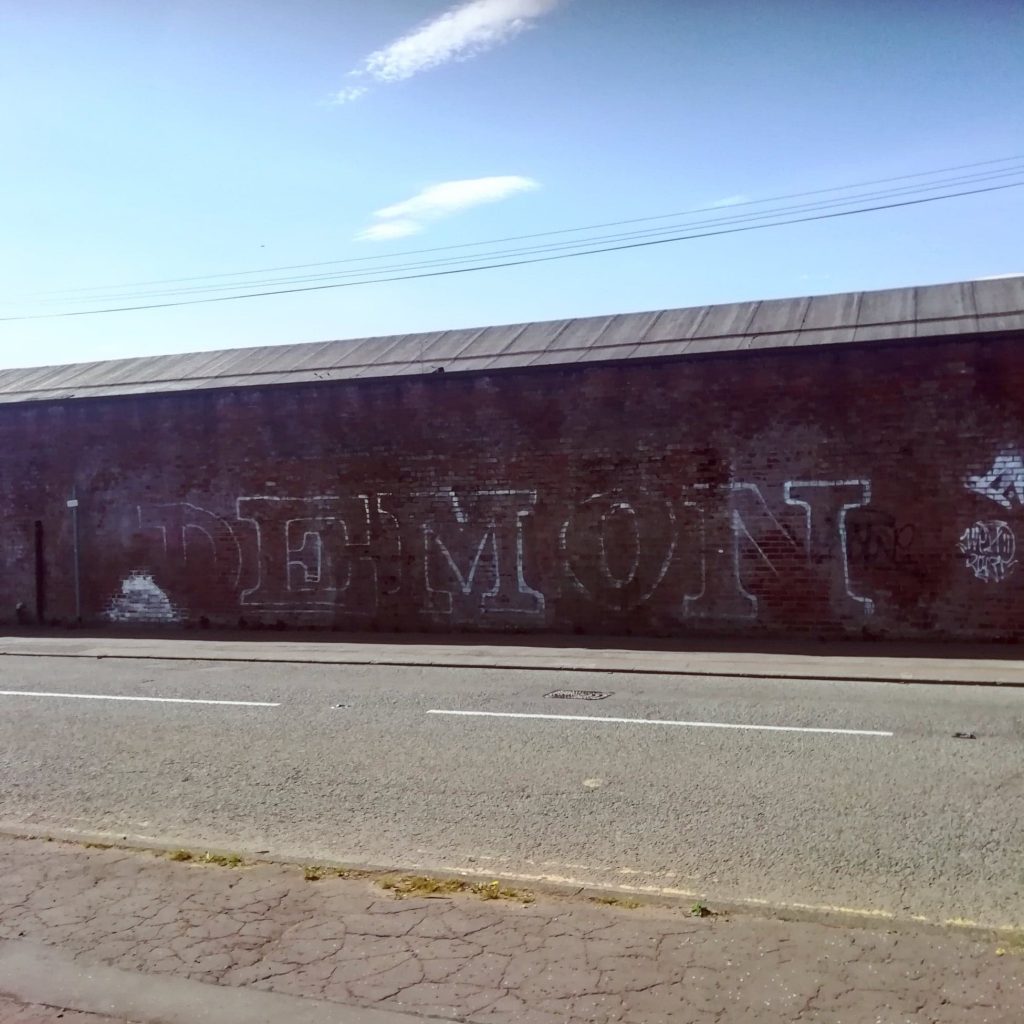 Sunlight floods the terrain. DEMON is here.
Forged in red-brick are all my yearnings. You can't go back – can you?
Pandemic hush. Industrial estates hunker behind impenetrable fencing. All around me are long roads winding back to my past, shimmering and empty.
DEMON is a revenant; a chronicler. It formed itself one letter at a time: the old seance reaching through the wall. I take its familiar hand.
A stone's throw away is the 219 ferry from Audenshaw to the future, passing the scrapyard of eternity, to and fro along the Old Road (unending).
On Gorton Road you flex your doom. Time has faded your surface but not your essential power. Nestled in brick, you toy with my fate.
Find a better deal! An ancient sign intones. DEMON – can we strike a deal?
Julie Campbell 12.05.2020
Technical support and installation assistance – Gareth Smith
https://twitter.com/LoneLadyHQ
https://www.facebook.com/LoneLady/
https://www.instagram.com/loneladyhq