"Eventually they turned up in Manchester, but they parked where the River Irwell is in Salford, it's a big island. It reminded them of their home. So they all set up camp. And there's these pictures from the fookin' eighteen seventies and eighties of all these wigwams set up in Salford…"
Filmmaker Glenn Kitson got in touch and asked if we'd be interested in a short film he'd made in which Shaun Ryder tells the story of the Sioux First Nation tribe arriving in Salford. Of course we're interested. So, today, we present the story of a very different Social Gathering somewhere very close to our collective hearts.
RT

I've always been a massive Happy Mondays fan. I first saw them as a 14 year old at the G-Mex in Manchester in 1990 and it had a profound effect on my life (I have subsequently spent a lot of time in and out of rehab). They sounded like Prince if he'd come from Salford and was into temazepam (turns out he was into them but no one knew it back then). I come from Bolton – the Croydon of Manchester. The Mondays were our band: they came from Little Hulton which is an overspill from Salford into Farnworth, a run down town on the outskirts of Bolton. In fact, most of Shaun's family came from Bolton, including his dad Derek (this is something that Shaun wasn't too happy about acknowledging according to Jeremy Deller who featured Shaun's family tree as part of his All That Is Solid Melts Into Air exhibition. Most Mancs and a lot of people from Salford consider people from Bolton to be stoopid).
I ply my trade making content for brands. I can't really call it advertising because the films are mainly for the internet or instagram. It's a good living and I am blessed to do it. Although I have ambitions to make proper films, I'm getting old now. I worry that following kids around Shoreditch, filming them wearing new colour ways of Airmax is starting to look a bit weird.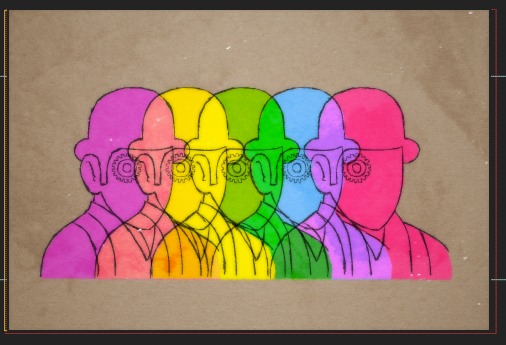 Anyway, I got the chance to work with my hero last year. Some friends of mine back in Manchester own a really good clothes store called Oi Polloi. They made a shoe with Reebok and got me to make the film about it. It was funny – loosely based on the story of Bez living in a cave in Morocco. Anyway, somehow we got Shaun to do the voice over. The Oi Polloi lads and myself sat with Shaun in a conference room at Worsley Golf Club where I believe he conducts a lot of his interviews nowadays (he told us he'd done something for CNN there a few days earlier). He was a proper pro and nailed the voice over in about 20 minutes. Then, he sat with us for most of the afternoon just chatting. I obviously pecked his head about everything from the Mondays, to pop stars (some decent juicy gossip) and journalists (even juicier gossip) to Bolton, Salford and the surrounding area. Shaun is a proper storyteller. I could have listened to him for hours. In fact, I did and I left the tape running.
Having done a lot of brand work, I wanted to do something personal. As a filmmaker, it's important to invest in your craft, to try new things and develop what you're about. I knew that wanted some animation on my reel and knowing I was sat on these voice recordings of Shaun, I contacted him and asked If I could stitch some of the stories together and make a wee film. Thankfully he said yes.
After a couple of false starts with animators and illustrators, I settled on working with Will Murphy who was really into the project. The film is definitely a collaboration. Will guided me and showed me what could be done. Although I originally wanted to start with Shaun looking how he did in late '80s and then work through the eras to the present day – early '90s, Black Grape, Mondays reunion stuff, I'm a Celebrity era and so on – we ended up settling on the early version of him you see in the film.
(press play and double click for full screen on laptops)
There's lots of 'easter eggs' in the film. Factory stuff, Mondays stuff, Manchester stuff. There's also a massive nod to Central Station Design who were a huge influence on my taste growing up.
It's been mad working with someone who's been a hero to me since I was a teenager. Shaun is still such a cool guy and was very generous with his time. I was made up. I'm very happy with the film – it was submitted to a couple of film festivals but obviously with the current situation they won't be running physically this year hence why I am releasing it now. Everyone sat at home should watch this. It's a great potted history of Salford (and Manchester). It may be a little embellished but as Tony Wilson once said, "When you have to choose between the truth and the legend, choose the legend"
Glenn Kitson