I still have the spiral bound notebook that was my companion while writing, where I would note down my historical research and annotate my real-time reactions to listening to music recordings. I also have the large, floppy Philip's Multiscape Britain 2000 road map of Britain which became my alternative atlas. I circled and highlighted many of the locations mentioned in the book, like the Aston Tirrold cottage where Traffic got it together in 1967; Bron-yr-Aur, where Led Zeppelin wrote the folkier parts of their Four Symbols LP; and the Scottish estate of Lord Glenconner where the Incredible String Band had their commune. This fantasy map overlaid upon the real one reinforced the sense of Electric Eden as a 'nation underground', an alternative domain with its own anti-urban geography.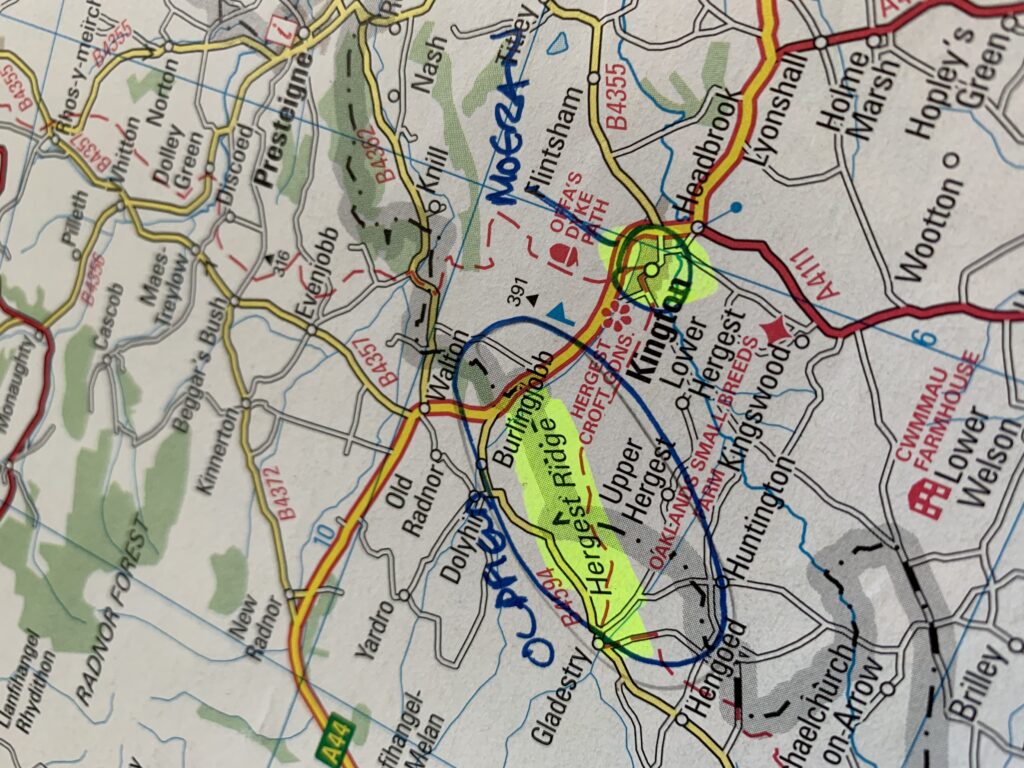 Reception
I braced myself for some hate from the folk 'community', wherever and whatever that might be. True, there was a bit of malcontent about my assertion that folk music ran aground in the late seventies, but I still hold to that. Otherwise, I was blown away by the coverage it received and the feedback that still rolls in. Happily a lot of reviewers seemed to 'get' that it was about more than just the history of a music, and appreciated the threads I tried to sew together. The most common response, which I have heard many times over, is readers who cheerfully blame me for all the money they went out and spent on recordings after reading the book and poring over its discography.
I'd be the first to hold my hand up and say it wasn't flawless. In a book of 650 pages there are bound to be some errors, and I'm grateful to all those who, publicly or privately, pointed them out. Just for the record, all editions from the second pressing onwards were corrected, so many of the original snafus are now eliminated. All opinions, though, remain the author's own…
Not everyone is aware I also compiled a double CD for Universal Music, called Electric Eden. There was an organic disc ('Acoustic Eden') and an amped-up one ('Electric Albion'). I managed to siphon out a few real obscurities from the Universal vaults and elsewhere, but due to the vagaries and legal grey areas of the music publishing industry there were at least four or five tracks that couldn't be included. The set seems to be out of print at the moment.
Now, there is a festival and a band called Electric Eden, and novelist David Mitchell has cited the book as one inspiration for his book Utopia Avenue, saying that reading it made him 'hungry to recreate the milieu in fiction', which is a blast. I don't want to take credit for a revival of interest in folk music in Britain – that was on the upswing in any case – but I have received letters from musicians all over the country telling me they were inspired by what they read in my book. The best I can hope for is that it has cleared the weeds a little bit from what had become a very tangled and overgrown narrative. That's certainly what it did for me.
Rob Young