At the end of July, White Rabbit Books publishes a memoir by Chris Frantz, who has the distinction of founding, playing and recording with not only one but two of the most influential North American bands. Remain in Love, published 40 years on from the release of their classic album Remain in Light, tells the story of Talking Heads, the late 70s in downtown Manhattan and the rise of New Wave at CBGBs alongside peers like Richard Hell, Television and Blondie. It's the story of Psycho Killer and Wordy Rappinghood, touring with The Ramones in Europe (and their complaints about the lack of McDonalds Restaurants); and it's a portrait of a relationship that endures and thrives to this day, between Chris and Tina, one of the greatest rhythm sections in the history of rock n roll, and the Genius of Love.
Lee Brackstone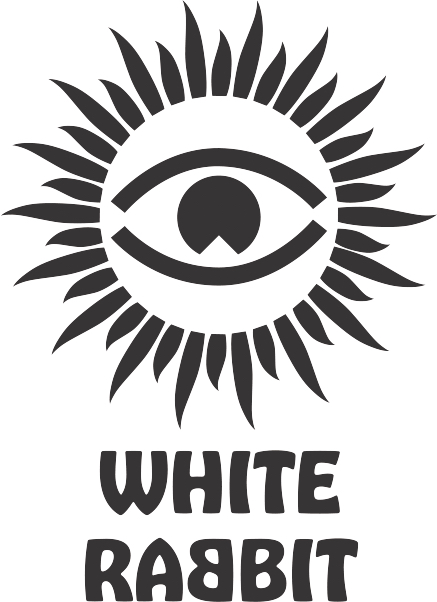 In May 1976, Lance Loud and painter Duncan Hannah brought Andy Warhol down to CBGB to see us perform. We loved Andy's work. When Lance and the Mumps weren't performing at CBGB, he was doing some writing for Andy Warhol's Interview magazine. Lance pitched the idea for an interview with us to Andy and suggested he come to see us play. Andy agreed and as Lance had hoped, he liked us. Duncan says that Andy's reaction was, "Oh, they're so cute. Do you think they'd like to have lunch at the Factory tomorrow and do an interview?" Of course, we agreed. Andy Warhol was the most famous artist living or dead. At RISD (Rhode Island School of Design) we regarded him as a hero and we still did. It was determined that Lance would do the interview and Duncan, who was a painter but happened to own a camera, would take the photos.
We arrived at the Factory at lunchtime the following day. I guess I must have called in sick to my day job. We were greeted by the lovely and cheerful Catherine Guinness, who was acting as the receptionist. She buzzed us in. We knew that the wild old Silver Factory days were over since the terrible day in June 1968 when Andy had been shot by Valerie Solanas. Everything was different now. The new Factory resembled a real office complex with a view overlooking Union Square. There was a moose head on the wall and a huge stuffed black-and-white Great Dane called Cecil standing in the middle of the room. Lance and Duncan were already there and we mingled somewhat nervously until Andy emerged from his painting studio in the back, where he had been working on a series of pet portraits with his assistant, Ronnie Cutrone. Andy led us into the dining room, which was more like a boardroom with a large antique table and sideboard, from which we could serve ourselves from an endless supply of Absolut Vodka. Andy didn't have any vodka but the rest of us did. At some point we were joined by the photographer Christopher Makos, who funnily enough was dressed in the same French striped sailor shirt and blazer as Tina. Andy liked that.
We sat down to have lunch. Andy served two types of lunches: the Artist's lunch and the Patron's lunch. We got the Artist's lunch, which consisted of a very nice chicken salad sandwich and some potato chips in a little box. Most of the conversation around the table came from Lance, who had the gift of gab. It's hard to remember what we talked about exactly but I remember that we did mention RISD and how everyone was hoping that Andy would visit there again like he had in the late sixties. Andy was very affable but quiet. We, like Duncan, were only just out of art school and here we were having lunch at the Factory with Andy Warhol! After everyone had finished their sandwiches, Andy piped up, "Don't we have any cookies?" Christopher Makos got up and went to a back room and returned with a tray of assorted cookies, but in his haste one of his cowboy boots scooted out from under him and as he slipped and hit the floor, all the cookies went flying. Andy thought this was really funny.
After a few cookies it was time for Andy to get back to work, but before he did, he took me aside and said, "You should go easy on the vodka or you're going to lose your figure." Boy, was he right about that! Lance suggested we all take a photo with Andy and, using Duncan's camera, shot a photo of us with Duncan and Andy.
Our interview started while Duncan took some great photos of us with a couple of Andy's Chairman Mao paintings. Later, the art director of Interview, another RISD grad named Mark Balet, said to Duncan, "We can't use these! They have to look like the Andrews Sisters shot by George Hurrell!" So we dutifully returned to the Factory for another photo shoot by Duncan even though we were much happier with his original shots, which captured our own esthetic much better.
Later, Andy would even do a radio commercial for us, saying "Buy the new Talking Heads Record and tell them Warhol sent you," and he continued to be a fan of our band, although he sometimes mistakenly referred to us as the Talking Horses. He was the most famous and quite possibly the greatest artist of our time, yet he always treated us like we were way more important than he was. He was there for many of our shows in New York, too, and I felt very fortunate to have spent some time in his Factory.
Extract taken from Chris Frantz – Remain In Love
Pre-order from Rough Trade (signed copies)
Pre-order from Waterstones (signed copies)