A few weeks ago, our friend Mathew Clayton got in touch about a book he thought we'd like. Mathew is a bit of a genius, and his recommendations are always worthy of spending time over. This was no different. The book told the story of one family's relationship with a holiday camp in Torbay over three decades. The story was told in the author's words, her beautiful illustrations and bleached out archival photos as well as first person interviews with people who had returned to the Torbay Chalets again and again.
The Camp by Madeleine Swift is a gorgeous love letter to old school summer holidays; those wondrous, super-sweet weeks where nothing mattered beyond you and your hastily assembled gang. And, specifically, it's a paean to a place, a piece of nostalgic time travel back to a time before everything was gentrified, trendified and gastrofied. We're running a series of extracts from Madeleine's book over the summer and we'll publish an interview with her about the process of putting The Camp together. Hope you enjoy.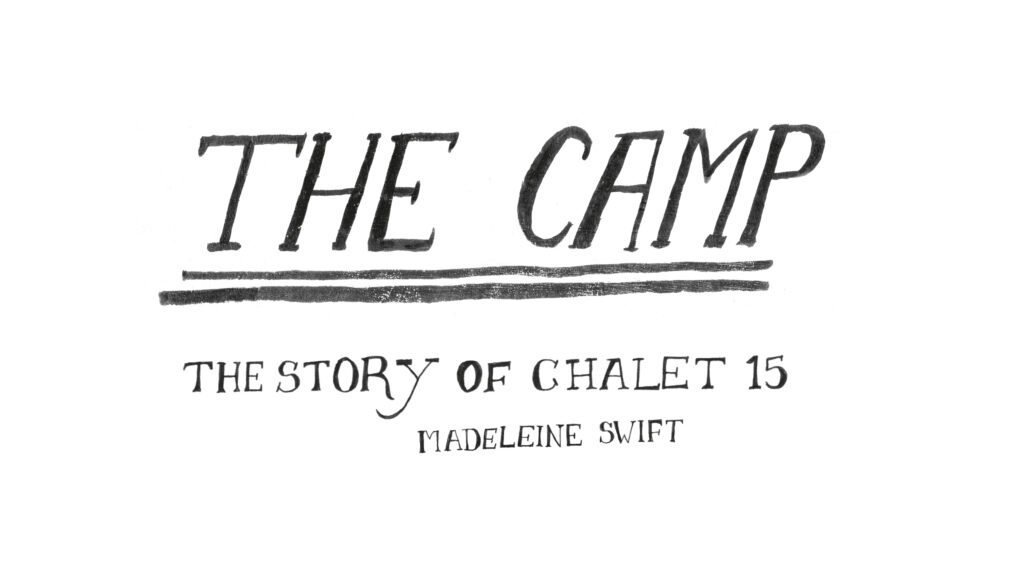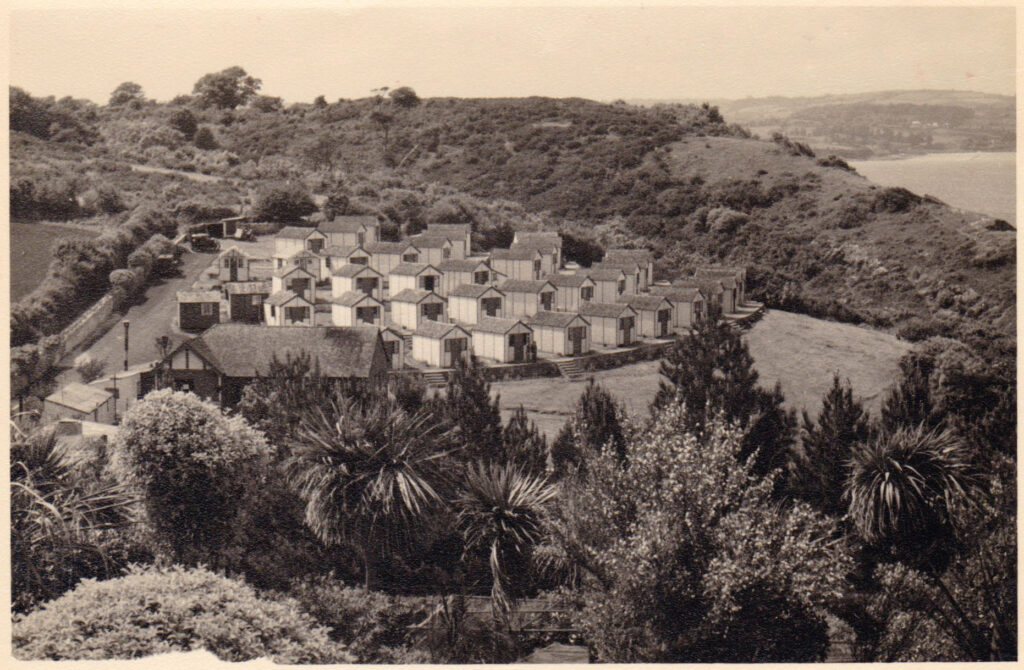 In 1981 when I was 8 years old, my Grandad bought Torbay Holiday Chalets, a holiday camp set high on a cliff top above a beautiful cove in Devon. My parents went on to run the camp for 30 years. Chalet 15 was our family chalet. The Camp was significant to me, not just because it was a magical place to grow up, but because it came following a difficult year, and it felt important to record not only the history and memories of the camp but also to convey the feelings I had of the place. This is a personal account of a childhood spent on the camp, a place where home, work and holidays were intertwined. It also tells the story of the seaside camp itself – the buildings and the holidaymakers. Through research of the history of the camp and the personal accounts of those who lived, worked and visited there I came to realise that this relatively small collection of buildings was much more that just a space – it was a place permeated with stories and memories and events, which had an essence that felt important to capture, especially when after 70 years the Camp finally closed its gates.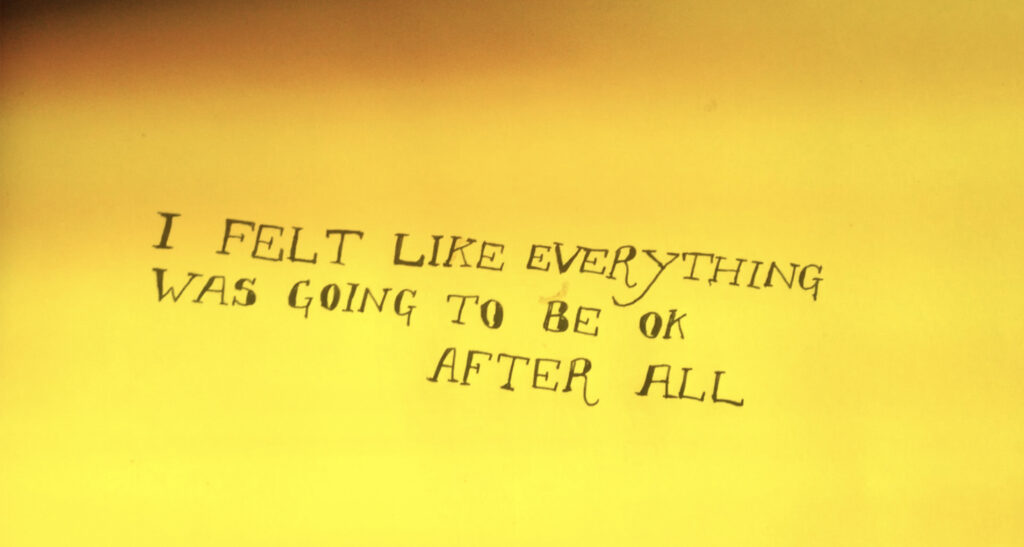 I was born into a family of farmers and in my early years lived on the family farm with my brother and four cousins. It was idyllic. When I was seven me and my brother had to leave the farm, and so began a difficult year.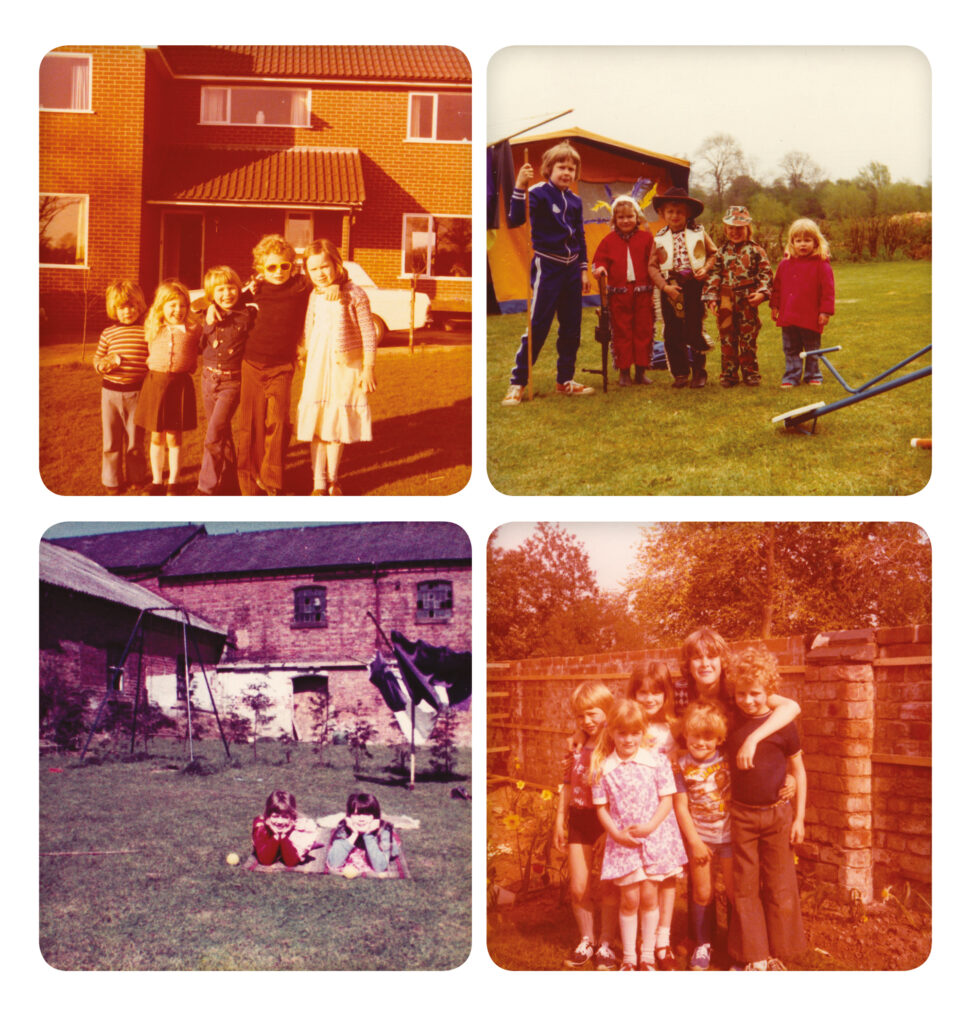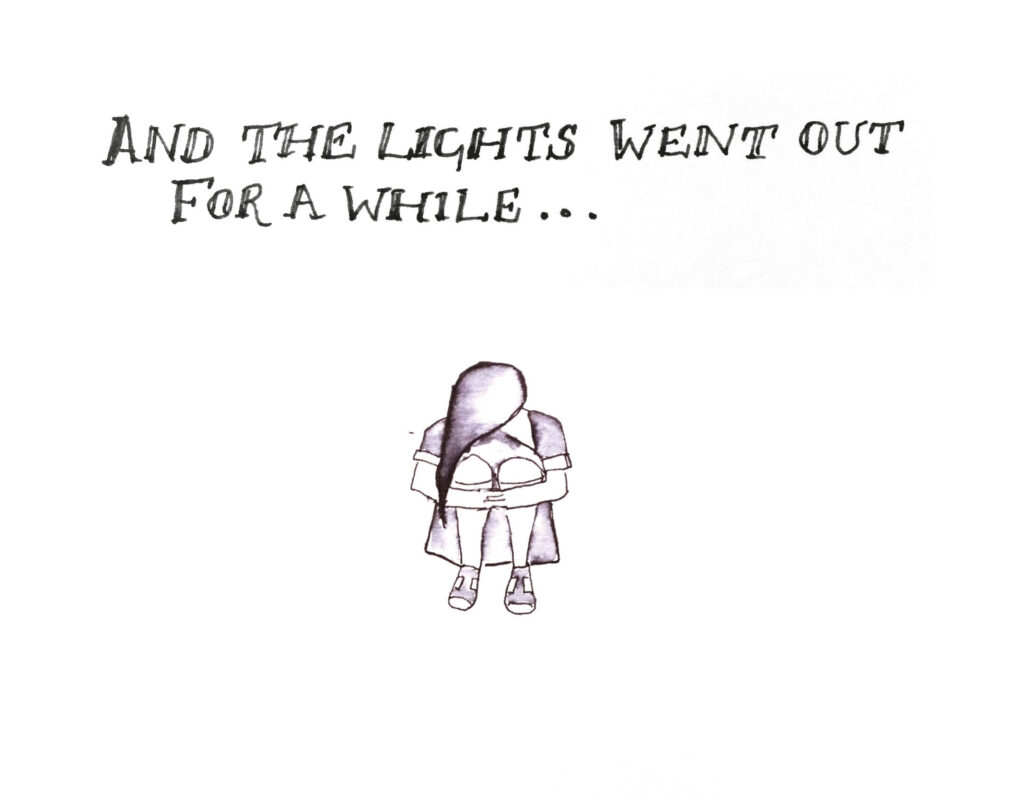 Towards the end of that year we were taken to a holiday camp, set above a small cove in Devon. The feeling I had on my first visit to the Camp I can recall with ease. It was a magical place. It felt like a light had come on in the darkness. As I sat looking out of the chalet window on that first night, watching the lights twinkling in the darkness across the bay, I felt like everything was going to be ok after all.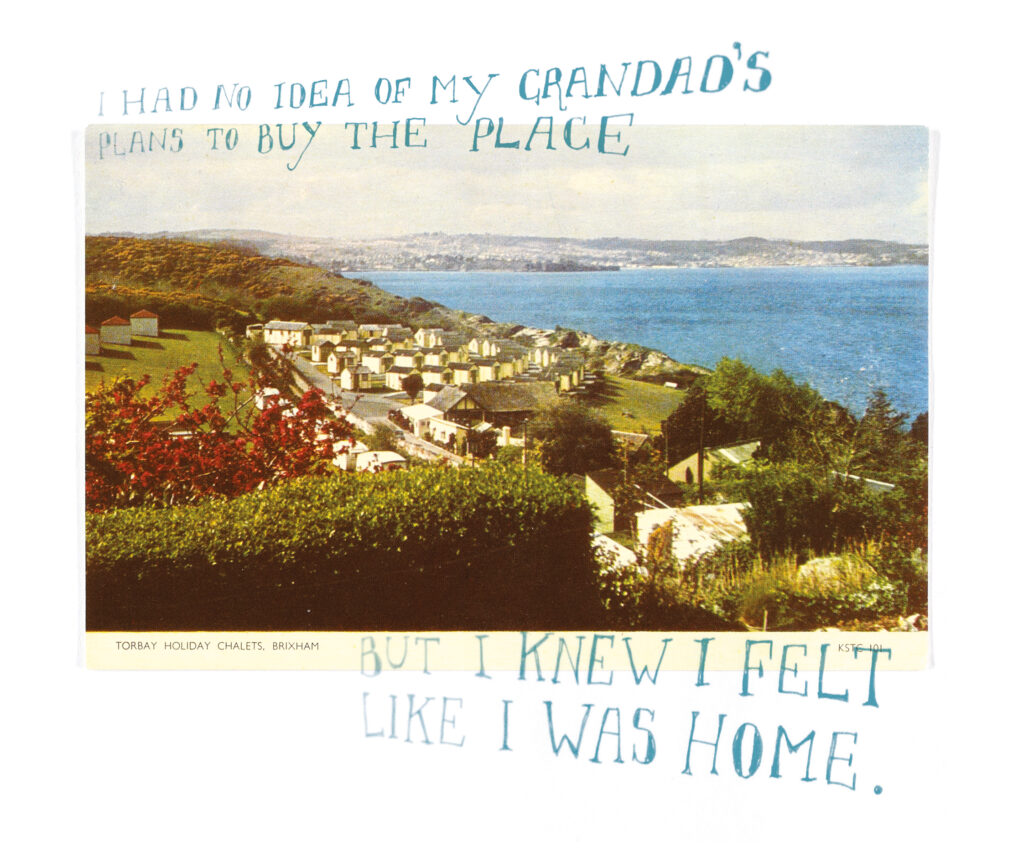 I announced that I wanted to live there. Unbeknown to me my Nan had said the same thing and had also fallen in love with the place, my Grandad sold the family farm and bought the camp. My Dad and Step-Mum moved to Devon to run the site with my grandparents.
My nan adored the camp and we all adored my nan. She was full of love for all of us and loved having her large family around her. The Camp became that place we would all be together again with my grandparents, parents, aunties, uncles and cousins.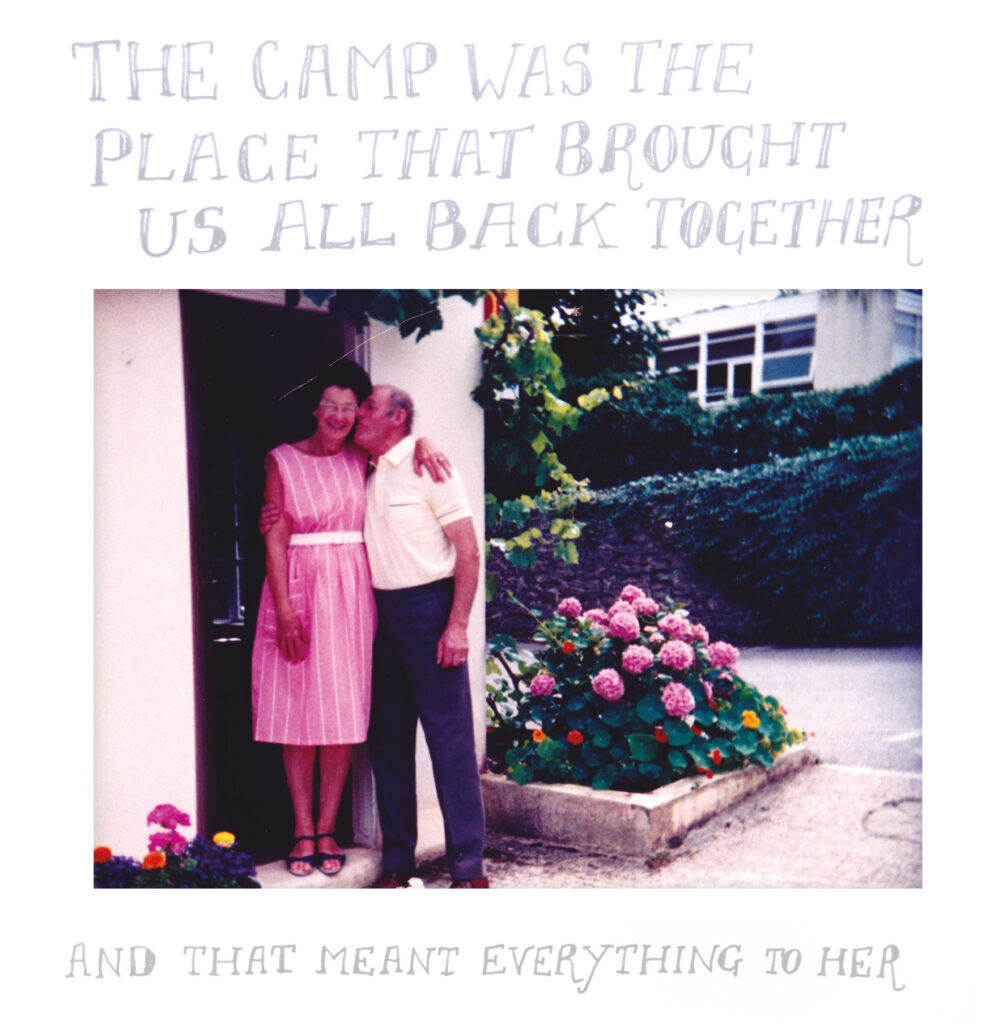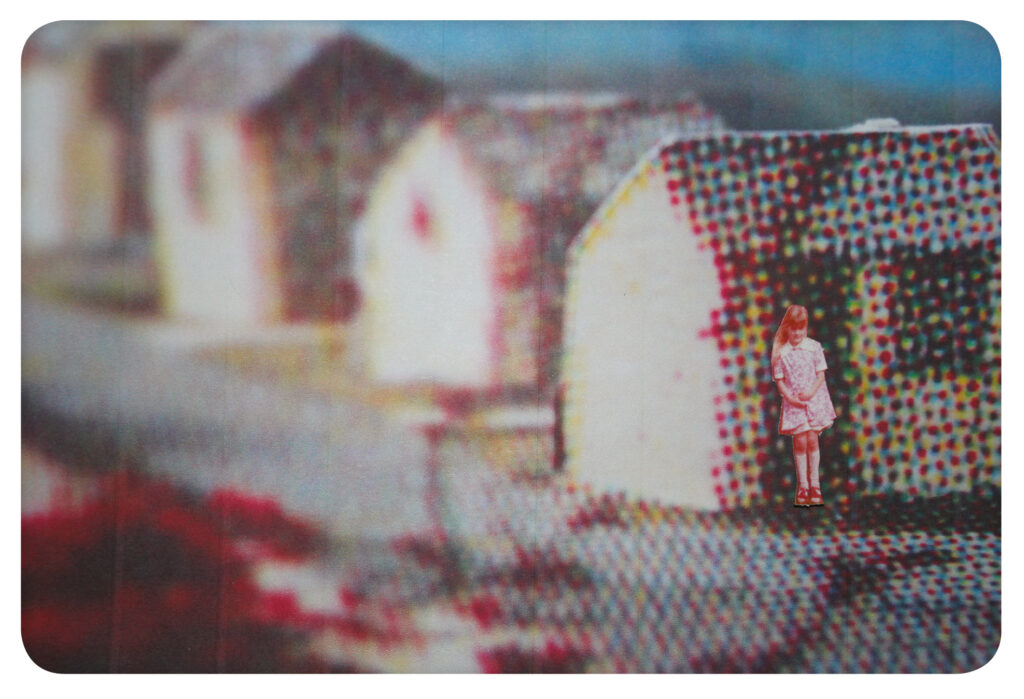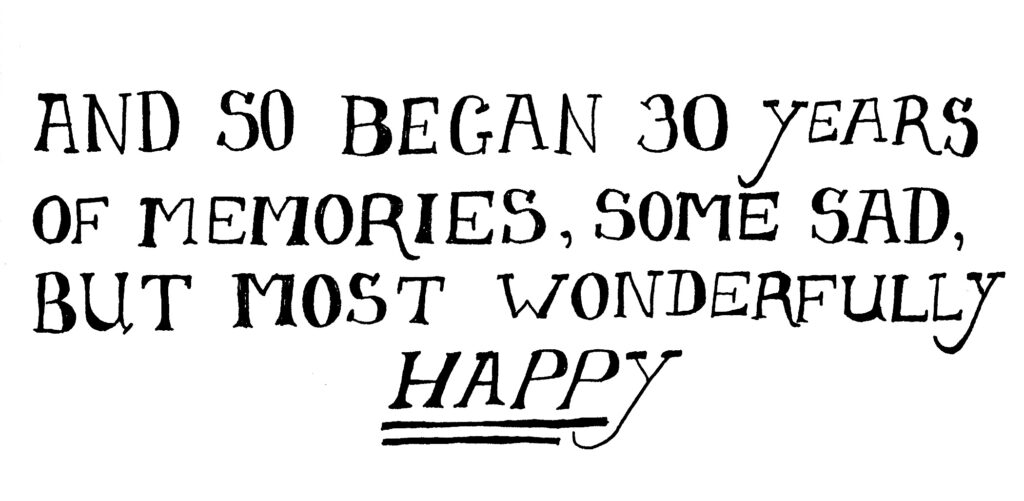 To be continued . .