Human beings themselves are at risk – not just on some survival-of-civilization level, but more basically on the level of heart and soul. We are ignorant of our own nature and confused about what it is to be a human being.
Gary Snyder
I live on the edge of a magic perimeter. The Lake District National Park, only a mile from my Kendal home, is an elevated kingdom, officially certified "nature." The fact that national parks have been out of bounds for so many during lockdown has only increased their prestige. So many of us miss travel, we long not only for the destination, but also for the transformation that happens while we're travelling. The power to shape shift is a potent property when making the myth that we keep of ourselves. We see wonders in the looking glass of our phone screens and imagine ourselves anew. It took me a long time to un-imagine the Lake District as a wild place and reckon with the fact that it's mostly well-kept farm land upon which grazing sheep repress any budding wilderness. Maybe that's why I'm a junky for the higher fells and other spaces of inhospitable rock where human hands are less tangible. I go looking for the story I want to tell about myself and the world.
In a 21st century fantasia of our own becoming, nature is forced to fit neatly into a narrow reality. Perhaps that's the way it has always been. The customs by which early people harnessed the environment around them in order to survive, raised humanity out of instinct and into culture. Eden has long been unmade into man's image. The wild world that bore us has, in that very human way, become us. We've created a "neo-nature" in which places and products are imbibed with special properties that repackage the natural world in a convenient and consumable way. Any crossing of this strict boundary by real nature, be it extreme weather or disease, is taken as a violation of our oh-so-important priorities. Therefore, we collectively struggle to come to terms with the fact that within Earth's delicate Goldilocks Zone, the porridge is getting hotter and hotter. As the dangerous fairy tale of our time escalates, a war rages between opposing cultures over who gets to tell the next chapter.
The speed of human mastery over nature means that for all of our technological capabilities, we've yet to develop a guiding culture on how to use such powers. Old world folk systems that worked through an interdependence with nature were totally outrun when progress tipped into modern industry. We are now, each of us, hybrid manager-gods without a doctrine for good or evil other than the laws of capitalism. We live out a bastardised myth birthed by the exploitation and horror of the early industrial revolution. Our asymmetrical society has never escaped this very particular expression of humanity, so much so that we forget that there ever was or could be another way to live.
In contrast, farming methods used in the Lake District today very closely resemble those used millennia ago by Vikings. When working with animals and the land, no matter how much pressure is exerted via hormones, antibiotics, genetic modification and pesticides, the universal scale of birth and death still ultimately define such practices. The earth won't orbit the sun any faster and a lamb's gestation period within the world of the womb, for now, takes 150 days. In January, the UK government parked the bill which would have maintained existing environmental and animal welfare protections. As it stands, we no longer have these protections. Considering that 90% of UK land is farmed, we're truly living unleashed on a new frontier.
I remember when I planted beetroots in my two metre square patch of ground in London some years back. I watched how the shiny green leaves gradually surfaced and stood proud above the soil like antenna pointing heavenward. Every slick violet morsel of those beetroots was a wonder. The conversion rate of sunshine to each mouthful seemed a lot harder to summon than the abundance on supermarket shelves suggested. In retrospect, I was sensing an exchange of energy between living things which revealed to me a hidden, wordless value. The closest metric I could find to explain this sensation was a sense of time passing, not clock time, but instead it was something of a fluid state, stretching and contracting in chaotic waves of energy way beyond that momentary thought.
Just like the growth of plants, so much happens outside the reach of our perception. Human sense organs are only tuned to our singular frequency. So rather than honour an invisible value, we commit ourselves to a tangible and urgent reality. We manager-gods don't have an afterlife to work towards, so we strive forth in search of our fairy tales of wealth, love and understanding. We want it all, but what we want uses up all of the earth and we don't have the time to replace it. The rational mind agonises and science affirms our fears. Our wanting hearts are too hungry to always take the necessary care. So we each create a higher order for ourselves to live by, a personal gospel, tailor-made to suit our particular constellation of needs. We can take some care, but many of the compromises we need to make in the name of the environment come at too great a cost to our priorities. So environmentalism gets cordoned off as a scientific issue rather than an issue of existence itself. In this way our consumer guilt gets melted down, allowing for a harmony with neo-nature.
Metrics of success in our culture are so dependent on the idea of abundance. Bigger cars, bigger bodies, bigger houses and bigger holidays. The more we make, the more we consume, the more we commit to our own undoing. The question is, how do we bring about the industrial devolution necessary to halt climate change when we're all so deeply under the spell of such a grand fairy tale? If clock time tells us that by 2050 we must be at net zero carbon emissions in line with the Paris Climate Change Agreement, how will we convert that meaning into a value that will force us to make it actually happen? How do we synchronise clock time with a metric way beyond our perception? As the story of our future contracts into a bewildering and dangerous place, scientific instruments calculate horrors that our bodies cannot yet fully perceive. We know the difference between our insides and the outside world is only 2mm of delicate skin and that oblivion is only 62 miles of diminishing atmosphere above us. Yet, we feel invincible in our day to day lives. The miracle that we are relies too heavily on another miracle. Religion and science agree on one thing however, that our actions today will have consequences in the afterlife of our tomorrows.
Western thinking is in a very real sense a cult of order, obsessed with function and growth. Even the term "eco system" assumes nature to be a rational and predictable free market in which the sun's energy is exchanged between players existing in one grand cosmic stock exchange. The problem is, such asymmetrical sense making cannot effectively form the solution to the problems that it creates. Absolutist "company-think" only insulates us from the sense that the earth is a living thing and not a hedge fund. Take carbon tax for example, by assuming that the earth can be compensated for the abuse of its resources, our ongoing consumption can be seen as reasonable, virtuous even. Such economic solutions are a paradox because they propose that to cure our collective cancer we must first grow the tumour to pay for a cure. Okay, idealism aside, the money needed to develop renewable energy must be generated somehow and a carbon tax is one potentially effective approach. However, are we to really believe that carbon tax will be properly adhered to when the world's biggest companies like Amazon and Apple are too powerful to pay the tax on their profits?
The carbon tax rationale has already become a rhetoric for the enablement of damaging industries rather than a limiter. When Biden took power and signed the US back into the Paris Climate Agreement, he turned to industrialists to advise him on how to lead on green initiatives and not the climate change experts. In fact the world's biggest 60 banks provided $3.8 trillion of financing for fossil fuel companies since the Paris climate deal was agreed in 2015. The UK government, despite hosting the UN Climate Change Conference of the Parties (COP26) in Glasgow this November, is yet to decisively rule out the construction of a new deep coal mine in Cumbria. Emissions from the 85% of coking coal destined for overseas markets would not be counted as part of the UK's carbon allowance. They'll be written off to become a problem for other nations.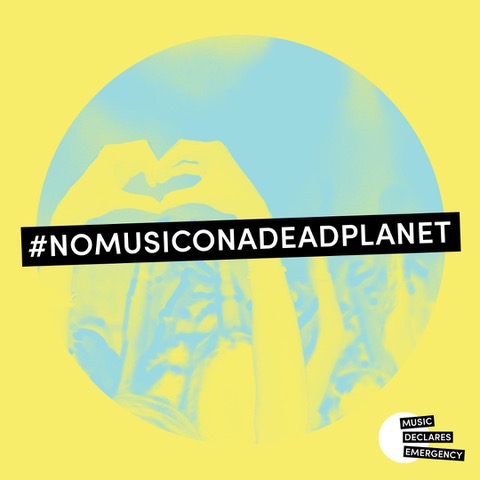 Once Upon a Mine
Whitehaven, in the constituency of Copeland (meaning "bought land" in old Norse) is located on a remote frontier of Western Cumbria at the very bottom of the Solway Firth. The Lake District National Park perimeter runs about 5 miles to the east, close enough to inspire dreams of tourism bringing fish'n'chip prosperity to the town. The peaks of the Lake District's holy mountains stand proud behind the town as the future of its underworlds are fought over. West Cumbria Mining Ltd (WCM) are proposing to construct a £165 million coal mine just offshore, underneath the Irish Sea. Cumbria County Council, made up of councillors from all of the main political parties, voted in favour of granting planning permission on three separate occasions. The harsh economic reality for people living in West Cumbria means that local politicians concerned with being good leaders have strong incentives to support any kind of employment regardless of environmental consequences. In the race to the bottom, to which we've all become accustomed, what better tonic to revive the local economy than the harnessing of local natural resources? WCM promises to create 500 jobs, 80% of which are said to be local. The mine is projected to yield about 3 million tonnes of coking coal a year, not for energy consumption but for use in the manufacture of steel. Its planned closure is scheduled for 2049, the year before the Paris Climate Agreement's 2050 D-Day. Despite long term grassroots protests and huge pressure from high profile environmental groups, high ranking politicians like Kwasi Kwarteng (MP for Business, Energy and Industrial Strategy) and Robert Jenrick (Secretary of State for Housing, Communities and Local Government) adopted a hands-off approach, insisting any decision over the mine was "a local issue." Not until objections reached a critical and potentially humiliating pitch did Cumbria County Council announce that it would reconsider. (The application has since been recalled by the government and a Public Inquiry is to be held).
So what are the environmental consequences if WCM goes ahead? An independent Green Alliance report produced by Professor Rebecca Willis, Mike Berners-Lee and others (1), estimates that the mine would produce 8.4m tonnes of CO2 per year, which is the equivalent to emissions from more than 1 million households. Local eco rock star Berners-Lee frames it this way; half a tonne of CO2 will be released into the atmosphere (around the same amount per passenger as a roundtrip flight from London to Berlin) in order to pay a miner enough to buy a Greggs sausage roll.
Now, Greggs vegan sausage rolls are delicious, so to counter the emissions concern, WCM and pro-mine councillors argue that by harvesting Cumbria's black gold, we can decrease the carbon emissions we're causing by importing less coal to make steel. To back this up, WCM lean on an "expert opinion" from a guru of the steel industry circuit, Dr. Neil J. Bristow. You can check out his company website at www.hwworldwide.com, it looks like something you and your mates whipped up in IT class in 1999. The fact is that technologies to manufacture steel using hydrogen rather than coal are evolving very fast, with the steel industry set to decarbonise by 30% in the next 7-8 years. The British steel industry has been in a very public free fall for several years now. A sorry line up of mortally wounded companies in various guises have passed on massive debts until they've eventually collapsed. The latest high-profile casualty being Anglo-Australian owned Greensill Capital whose £1billion worth of debt is now exposed to the UK tax payer. The arch-bishop of Brexit, David Cameron himself was caught dirty texting Rishi Sunak on behalf of Greensill (and his own large shareholding stake).
Looking a little closer at WCM, it becomes apparent that they too are owned by an Australian private equity firm, EMR Capital registered in the Cayman Islands. It's more than a little contradictory that a Conservative government built on rhetoric of taking back control wouldn't try to keep more of the profits to be unearthed from beneath hard won British seas. It surely doesn't make good business sense if only 3% of the actual turnover from WCM goes into local salaries, as is the case, according to Willis and Berners-Lee. The rest of the profits, a projected £18 billion in all, will be disappeared offshore, stateless and possibly untaxed. As big player handshakes divvy up an exposed and unregulated Brexit Britain, regular citizen jobs like those in mining become mere protocol in the enablement of modern high seas international piracy. Grassroots jobs are used to further the legend of a strong booming Britain on which sloppy self-interested policies can hang.
The community in Whitehaven have a ready made mining heritage which began in the 13th century and lasted right up until 1986 when the Haig Colliery was shut under Thatcher. There was even a Haig Colliery Museum built using £2.5m of Heritage Lottery Funds, which was subsequently sold to WCM for £1. Near the town's harbour stands a large bronze statue erected in 2005, honouring the men and women who were once employed in mining. One figure is cast kneeling, wearing a hard hat, chisel in hand, carving out the words "End Of An Era". The mine's closure created an instant dislocation of an entire culture who were left jobless and marooned in a town that didn't make sense without a working mine.
But grief drifts like smoke away from a fire and the population of West Cumbria moved away from decades long loyalty to the Labour Party. Those dispossessed miners began voting for Thatcherite politicians and so did their children and their children's children. That said, the story here is less about Conservative ascension and more about the internal fire that blazed through Labour under Jeremy Corbyn's leadership. West Cumbria has three other major employers, Sellafield Ltd (Europe's largest nuclear site where radioactive waste is reprocessed, stored and decommissioned), Heysham Nuclear Power Station and BAE Systems in Barrow-in-Furness where The Royals Navy's new fleet of Dreadnought-Class nuclear submarines are under construction. A coastline which for decades blushed red is now all proudly pro-nuclear blue. Corbyn's opposition to the renewal of the Trident programme and his anti-nuclear stance meant that he very publicly lost the support of his sitting MPs in West Cumbria. Boris Johnson meanwhile, addressing his new government on the first day after becoming PM in July 2019, was asked by Trudy Harrison, MP for Copeland and his chosen Parliamentary Private Secretary, "Does the Prime Minister agree that the time is now for a nuclear renaissance and that Copeland is the centre of nuclear excellence?" To which Boris Johnson replied with all the bluster of a leader yet to be broken in by power, "It is time for a nuclear renaissance and I believe passionately that nuclear must be part of our energy mix and she is right to campaign for it and it will help us to meet our carbon targets."
In November of the same year Mark Kirkbride, the CEO of West Cumbria Mining Ltd, was appointed to the Committee on Radioactive Waste Management Directorate (RWMD). Alarm bells began to ring for nuclear safety groups such as Keep Cumbrian Coal In The Hole (2) who had long been scrutinising nuclear operations in West Cumbria. Sobering theories began to emerge; was the mine to be used for future nuclear waste disposal? Well, we've got to flush it somewhere. Right? In a report, RWMD (3) explain that a disposal facility would consist of "a series of underground tunnels and vaults covering an area of between 10km2 and 20km2 where the waste would be disposed of. These vaults and tunnels would be between 200m and 1km deep."
Only this month the organisation Radiation Free Lakeland (4) asked for and were refused sight of new coal mine licence applications from WCM to the Coal Authority. Despite secrecy from WCM, what can be determined is that they plan to mine 1km deeper than the deepest coal seams in the area nearest to Sellafield, where according to the British Geological Society, there is no known coal resource. It's quite feasible that the mine is simply a bonus round in a much bigger game show. A freshly dug 1km deep hole beside an existing nuclear waste dump would be a mighty convenient scenario. This promises to be a reverse-Tutankhamen job where the spoils of the tomb spill out into eager hands, while the mummy is reburied before the curse gets out.
Environmental campaign group Friends of the Earth (5) raised some big questions in their objection to the WCM plan, querying whether or not there had been "robust enough analysis of the potential for seismicity (and subsidence) relating to well known nuclear facilities in the wider area, including Sellafield…". It's pretty concerning that WCM developers admit that there would be some "expected subsidence" of the Irish Sea bed. It's even more concerning when we consider that Sellafield has long been pumping low level radioactive waste onto an area of the Irish Sea known as the Cumbrian Mud Patch (above where the mine will be dug). A report by independent marine radioactivity consultant Tim Deere-Jones (6) suggests that seabed subsidence would "generate elevated doses of man-made radioactivity to coastal zone populations along both the Cumbrian coast downstream regions further afield." This all sounds hauntingly familiar. Sellafield, then called Windscale, is the site of the UK's worst nuclear disaster. In 1957 the plant caught fire and burned for three days releasing radioactive material throughout the UK and the rest of Europe. My Dad as a thirteen year old recalls watching dairy farming relatives pour gallons of fresh milk down the drain because the cows had been feeding on nearby fells dusted with radioactive fallout.
Every generation carries with them stories of fortune and disaster telling of how things came to be. Today, in the fixed universe of our invention, bargains can be struck with the planet. We craft stories to bolster our worthiness and disguise our indiscretions. Look at any huge fossil fuel company website and you'll find tasteful Whole Foods-esque images of trees and wind farms with glossy fresh skinned young people all goggled and hard hatted going about their noble duty. Morality and technology are in a forever race where those who have the resources have a head start. It's all too easy in well-to-do South Lakeland to dismiss WCM jobs as being old world, dangerous and unworthy, but as a musician I know what it's like to have a livelihood savagely undermined by Westminster quill-lickers. Murdoch's sympathetic magic means that we spend our days consumed by villains and heroes belonging to a make believe Britain where a cast of politicians and monarchs live out a hilarious cartoon of connivers. Even so, no level of awareness or ridicule of this fact can blunt its inevitable power. Each new day is a slow motion explosion that we can't tear our eyes away from, even as the flames lick at our toes. The culture war isn't new, it is our culture, it's our defining characteristic. As we're sold a new brand of an environmentally conscious Britain, we stand brochure in hand and can't help but get the sense that surely, real change must look very different to this.
Hayden Thorpe
REFERENCES
(1) https://green-alliance.org.uk/resources/The_case_against_new_coal_mines_in_the_UK.pdf
(2) https://keepcumbriancoalinthehole.wordpress.com/
(3) https://assets.publishing.service.gov.uk/government/uploads/system/uploads/attachment_data/file/916682/A_Permanent_Solution_for_Higher_-_Activity_Radioactive_Waste.pdf
(4) https://mariannewildart.wordpress.com/
(5) https://friendsoftheearth.uk/climate/community-fight-against-coal-cumbria
(6) https://issuu.com/wildart/docs/west_cumbria_mining_-_radiological_implications_of