"You already rang me two hours ago saying you were at a funeral in Essex."
"I'm on my way now"
"Don't bother. You don't work here anymore".
It was noon on Solon Road and Cooper had called Teri our boss at Threshers for the second time that day to explain why he couldn't come in. Two contradictory, geographically improbable excuses.
It was a drag too, because we had a good thing going there for a while. Free bottles of out of date lager. Not many customers. And a guitar out the back to mess around on when the shop was empty. We'd mostly play Townes, Springsteen and Neil Young covers. But sometimes Cooper would pull out something he'd written. Brilliant, big hearted songs that switched between wry self-mythologising and psychedelia. Which as it happens is also how we divided our time.
I think it was around this point that we first started trying to convince Cooper to record his songs. But there was always something better to do. Like the night he was locked out and slept in a foxes den. Or that weird summer when a loophole made magic mushrooms legal and he spent his entire pay check on them. Or applying once a year to the Natural History Museum for a job in their bat department. Or Indulging our delusions of grandeur, in character as a roadie, complete with sleeveless Allman Brothers T-shirt. A one man party unit. Glory days.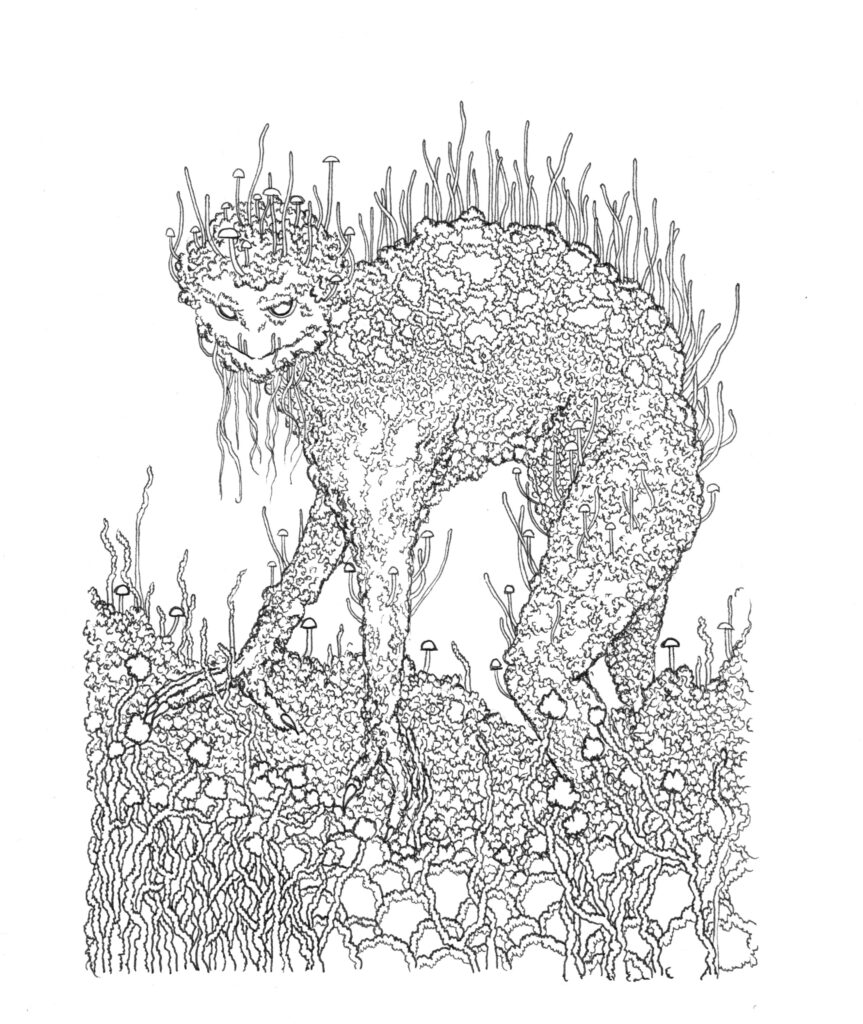 Of course we never did get round to recording his songs. Years went by. The parties became fewer and dryer. Everyone's hair, apart from Carl's, jumped ship or went completely grey. Dreams of rock and roll stardom, forever daft, became ludicrous in the context of 'proper' jobs, debts, growing families and responsibilities.
But Cooper kept writing great songs. So good, that childhood friend, multi-instrumentalist, Steve Blackwell decided it was high time to put a band together. He enlisted Dan Akerman on bass and me on guitar. Now we just needed a name. Since it was Steve's band how about 'Steve'? But there's already a band from Athens, Georgia called Steve. So we settled on Stove. But there's already a band called Stove from Connecticut.
Whatever. We're called St. Ove and we play the songs of John George Cooper.
This one's called See you later.
And I hope we do.
Because no one should drink alone.
Adam Killip
Artwork by Jess White