What to say of these times on the other side of the North Sea? In this sorry business the Netherlands initially took an approach broadly similar to the UK's. Initial imperturbability that alles komt goed (broadly applicable in spirit in this instance to "we'll be ok") was rocked when the crowds at the carnival season in the south of the country and some local businesses in the Eastern province of Drenthe (who seemingly thought that what was happening in Germany surely wouldn't happen in NL), became the incubators for the disease's initial spread. Brabant and Limburg remain hot spots.
The laissez faire approach felt wrong from the off. Deejaying at a packed WORM on the 6th March and sitting in a packed Leiden cafe on 7th March, and then negotiating jostling crowds on the following weekend's Leiden market felt unsafe, despite no-one seeming to give a shit. People seemed content to wait on the advice given by the RIVM (Ministry for Health Wellbeing and Sport).
In a way the inevitable, shocking crash into a different, ongezellig reality could have been predicted. Weirdly, for a country at the heart of Europe, both politically and geographically, the Dutch have always displayed a fair amount of exceptionalism. Dutch politicians including premier Mark Rutte have also been criticized in the EU for not showing solidarity by issuing Corona Bonds; the shitty image of a country interested primarily in making and keeping money to the disadvantage of all other considerations slowly beginning to stick.
This ons kent ons attitude was seen in the opening weeks of the corona crisis. In terms of physical contact, a jaunty arm bump was deemed acceptable, regardless of whatever else was happening in other countries. Rutte showed off his elbowing skills to the media at one conference.
To be fair to the government, after an initial period of mixed messages and uncertainty, they have gradually plotted a course where a population has listened and followed the increasingly stringent social distancing rules whilst quietly going about their business, in the meantime displaying one of the great Dutch strengths, a calm resilience in the face of trouble. Even Amsterdam is quiet on the streets. And though there are plenty of shifting areas – certainly in relation to policies round the industry I work in, entertainment – things are going along as best they can.
In fact, there's nothing many of my Dutch pals and relations like more than sitting at home with a coffee, or checking the plants on the window sill. In many ways the lock down has allowed this core Dutch quality to take hold and a homely semblance of calm has taken over, certainly once the predictable run on bog rolls and paracetamols had abated.
Of course there are dickheads and irritants everywhere.
Twenty years of living here (with evidence culled from working in fields, factories, venues and for a royal publisher) will attest to the fact that it's very difficult to break down entrenched habits and worldviews. Structure is all here; the Dutch after all made the Netherlands even if God made the rest of the world. And if Meneer Janssen walks a certain way to the Albert Hein supermarket, or walks into you instead of breaking pace, he won't change that; virus or not. Neither will Fleur pull her bike over while apping on her phone. Her riding into you is your problem.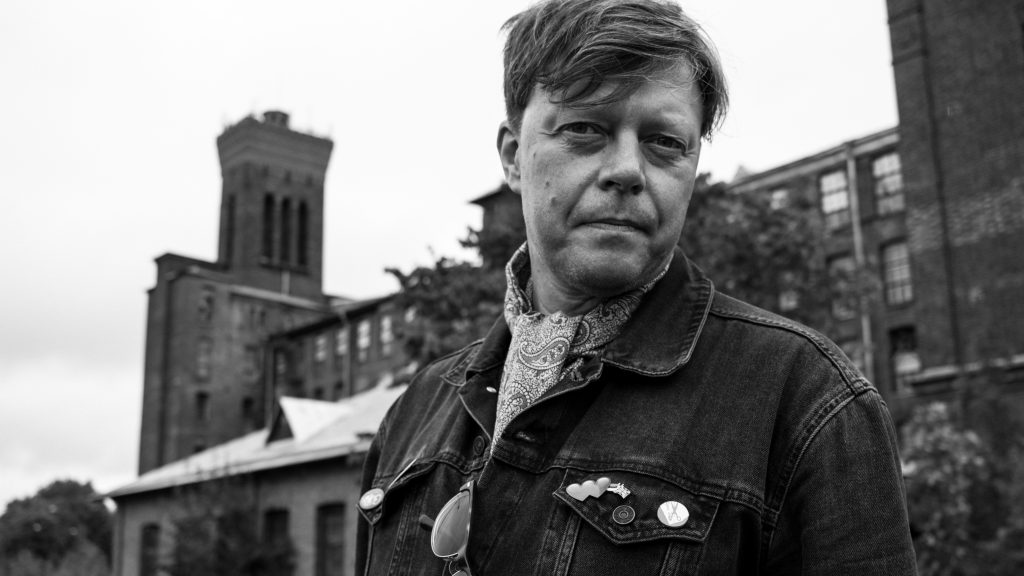 Given that koppig character, the plod has been fairly lenient: your correspondent had more hassle from an officious mountebank for openly swigging a can of beer in the street in Den Haag, than any shizzle around 1.5 meter afstand.
The main personal irritant, however, comes in the shape of members of cyclist clubs, who get in the way of my State Sponsored Exercise. Looking for all the world like human flies with their helmets and goggles, echelons of Dudes (always Dudes) hog the cycle paths or breeze past spreading odour willy nilly, loudly barking inanities to a fellow rider. I appreciate that I could be mouthing long lost lyrics by Mark Edward Smith.
So far so minuscule.
But there is a dichotomy on the horizon, around another dichotomy that previously served the country well. The Netherlands' compact and open nature (courtesy of its geographical location and role as gateway to wider Europe courtesy of Schiphol airport) has served to be a potential enemy.
Can this country really survive and prosper with closed borders and a relatively inactive Schiphol?
Richard Foster is PR and Communications manager (aka Advocate of Idiocy) at WORM , Rotterdam. WORM, an institute for avant-garde recreation, produces and supports alternative and marginal artforms and performances. Richard also writes for The Quietus and Louder than War.