We asked publisher Julian Vinuales (Libros de Kultrum) to report back from his home in Barcelona, only to discover he had spent all of lockdown in Roses, several miles up the Catalan coast …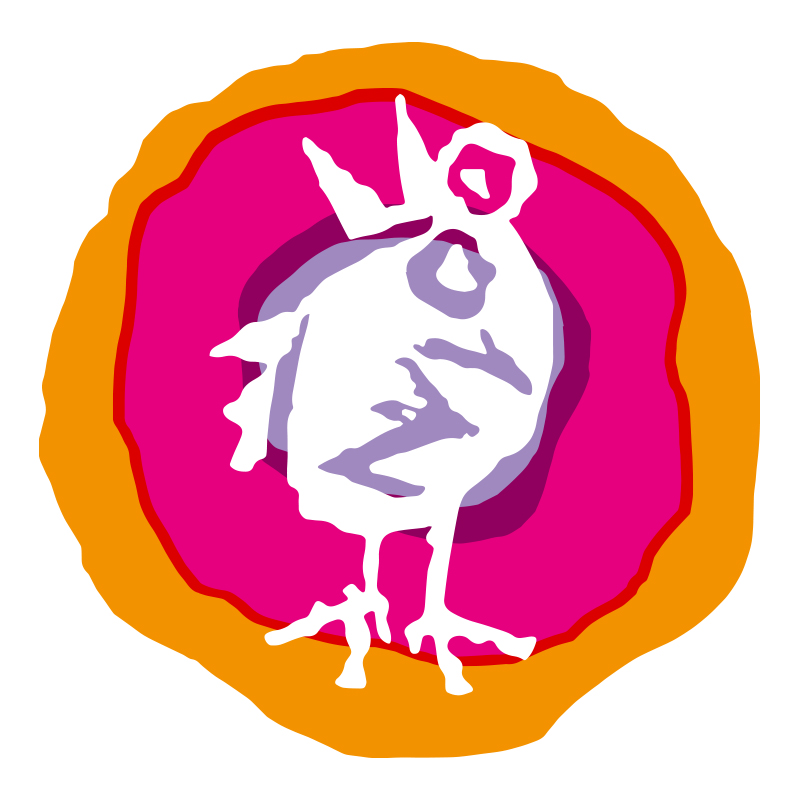 The village of Roses, where we lay our (obscene) scene, and the territory known as Alt Empordà, stretching north to Portbou –a sort of finis terrae (i.e. land's end), although strangely facing east, in growing demand for suicidal celebrities– east to the homonymous bay's northernmost cape and south to what's left of the Greek and Roman colonies of Emporion –ominously surrounded in this day and age by urbanistic developments that well deservedly rank amongst some of the most abominable cases of landscape terrorism. To make a long story short: where post-war poverty, famine, greed, speculation and a splash of autochthonous idiocy paved the way for the ruthless destruction of a vast strip of coastal land, only to be heroically stopped in the early 70's by the ecologists resistance in the swamplands (Parc Natural dels Aiguamolls de l'Empordà) and at the very entrance of Cap de Creus Natural Park –unlikely home to one of the world's greatest modern-day gastroalchemists: Ferran Adrià. Not far either from where Chris Little runs his gastropub –overlooking the miniaturesque lighthouse built for Kevin Billington's 1971 film adaptation of Verne's The Light at the Edge of the World. As remote as it gets,by local standards. A place which some may describe, in the words of the old locals who can barely speak a word of Spanish, as the very place where [sic] Christ lost his foreskin (sort of cryptically implying what on earth could possibly bring you to this forgotten hell hole?).
It was the one of the very few ephemeral episodes of ecologist resistance against the military regime's satraps. Speaking of the Devil –i.e. General Franco, who most graciously appointed our now fugitive king– a brief interlude here to report the sad passing of –and humbly pay homage to– an unforgettablyenlightened Scotsman, Stuart Christie (10th July 1946 – August 15th 2020), anarchist writer and publisher (founder of Cienfuegos Press) who sadly passed away last Saturday, after a long fight against lung cancer. Christie was arrested in 1964, when aged 18, while carrying explosives to allegedly perform an audacious extensive trepanation of General Franco's arse. Later alleged to be a member of the Angry Brigade, Christie would eventually be acquitted of related charges. Be as it may, following the epic example of the brave Scottish workers that joined the International Brigades during the Spanish Civil War (1936-1939) –see Daniel Gray's Homage to Caledonia: Scotland and the Spanish Civil War, Luath Press, 2009– he did try to assassinate Franco as a teen –hats off in saecula saeculorum– and, amongst various equally admirable other services and achievements, subsequently rebuilt Black Cross because of Amnesty International's kind refusal to support anarchist prisoners. RIP.
Back to Roses. As I was trying to explain before this impertinently long digression, it has beena privileged spot indeed for enduring the onanistic consolations of confinement. After a few quarantinis with other overseas friends, it became blatantly obvious that we were not alone in freaking out in despair while witnessing the permanent state of pestilence in which our respective countries' governments seemed to be pathetically immersed in -e.g. wallowing in self-pity, manipulating statistics, fuelling xenophobic paranoia… all conveniently seasoned in Spain, as ever, with an impudently open propagandistic war between regional authorities and the central government. Pure war cabinet porn engaging partisan epidemiologists transfigured overnight into nationalist shamans and masters of verbal aggression, who appeared to be unable to compromise on how to count victims properly –let alone on how to preventively detect C-19– and, not surprisingly, excelled at airing and comparing, in the most disgracefully chauvinistic way, the number of mortal victims registered per region –as insatiably voracious necrophiles silently wishing each other the worst possible holocaust.
The economy of disease and picaresque also produced some endearing examples of blood-thirsty entrepreneurship delivering obscenely profitable results on a global scale, with multi-million rip-offs still taking place as we speak thanks to the endless supply of unreliable sanitary equipment –tests, masks, gloves, etc. As the world waits to see if the apocalypse will be averted by the proliferation of a series of untested vaccines, we appear to be trapped in a self-delusion loop, deliriously convinced we are moving forward when, in fact, if anything, we are travelling a leap centuries back to a somewhat dystopian celebration of neofeudal health management systems, with privatisation kicking in and the lungs of the welfare state struggling to catch their vital breaths.
That said, the Old Testament registers no fewer than 100 plagues in a few thousand years of history of the chosen people so, by all accounts, we could –and should– have tried to ignore the rampant hysteria of the media, only comparable to the reaction brought about by Orson Welles' radio narration of H. G. Well's The War of the Worlds. Anyway, all of this spooled through my mind as I contemplated the beginning of lockdown in Roses. One day the streets and beaches were empty, the next Crossing Border, The Hague's literary and music festival, was on the verge of extinction, and all music clubs and venues were all shut in less than a week. Bookshops –where visitors density per square meter has never been even close to that of supermarkets or pubs– were perversely closed while football tournaments were still on and people allowed to attend the games, even abroad. Paradoxically, Amazon and other e-commerce platforms, enjoyed the bonus of seeing how their market shares underwent an obscenely huge growth while obedient, tax-paying independent bookstores and other small retailers struggled to survive and/or had no choice but to close their doors…
As for my recurring days of reclusion, with the advent of the present viral spike, and after having had no choice but to stop publishing till this coming Fall –out of self-prescription but also unfailingly persuaded by more prosaic issues, such as cashflow forecasting in times of plague– I can only thank Marcel Ventura for keeping me afloat and relatively sane by offering me the editing of the Spanish translation of Will Ashon's exemplary book on the Wu-Tang, Chamber Music –with street-fighting in Portland, after George Floyd's murder in Minneapolis, providing an inspiring backdrop to the experience– and for commissioning me to translate Adam Mars-Jones' lost novel Box Hill: a story of low self-esteem. One final word of advice, if I may: the best recommended read for that strange and endless confinement trance was Mark Vonnegut's The Eden Express: A Memoir of Insanity. For those of you unfamiliar with Kurt's son odyssey, well worth a taste. And, last but not least, with all due gratitude, Nick Cave has been also of instrumental help for agreeing to let me publish an updated bilingual edition of The Complete Lyrics, as well as both Dan Crowe and Granta for letting me expand and further enrich Dead Interviews: Living Writers Meet Dead Icons with contributions from some Spanish and Latin American writers. But life goes on… or so I thought…
Julián Viñuales