Double figures! I have to say I am a little surprised to still be writing this, ten episodes in. What started as a way to justify my voluminous TV watching to a sceptical family has now become a highlight of the fortnight for me and, it seems, rather popular with at least a few people.
To celebrate I thought starting with a deep dive into dystopia would be appropriaqte. No great surprise that in the era of Trump, Brexit, climate collapse and all manner of horrors the dystopia has made a roaring comeback, and I would suggest that, whilst the roaring critical success of THE HANDMAID'S TALE (now on Prime) marks the start of this revival, we are now moving at speed towards myriad visions of a totally awful future.
Sky / NOW TV have made much of their new adaptation of BRAVE NEW WORLD. The first thing to note is, this has about as much in common with Huxley's construction of an artificial paradise as my wing play does to Raheem Sterling. If you can put that aside and take this, as with Sky's WATCHMEN, as an 'inspired by' creation then you will find more to enjoy.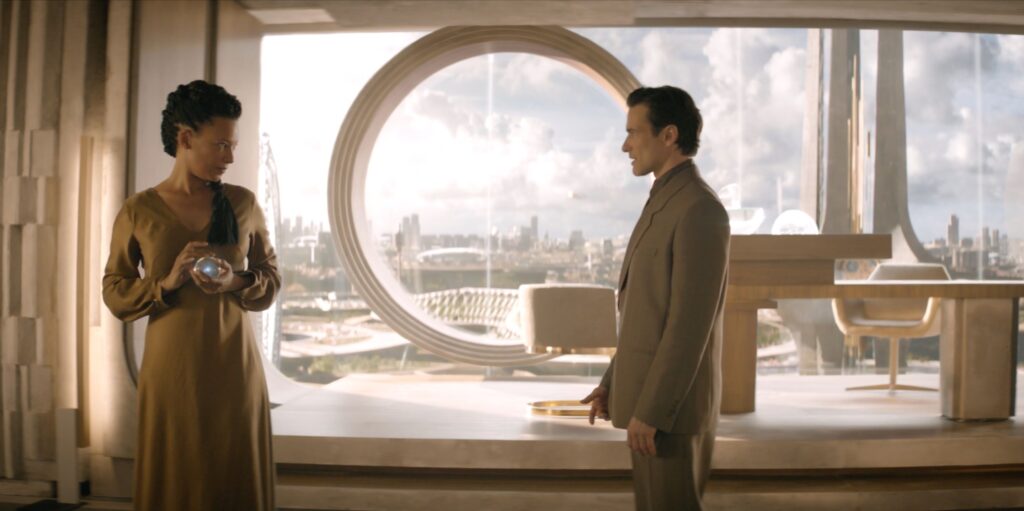 Another word of warning before I dive into the themes and plot. As seems so tediously necessary with a host of big budget TV series, BNW decides the way to grab our attention is to kick things off with a mass of nudity and heavy dry humping. That may qwork for you, but it nearly had me reaching for the OFF switch before I was ten minutes in. I've no problem with explicit content in context but it is noticeable just how often recent Box Set uploads seem to think chucking a load of tits and ass in the viewer's face is the way to get them hooked. Still struggling with gender bias in TV world I imagine…..
Whilst sex is at the heart of the series, the inhabitants of New London being positively encouraged to avoid emotional contact and exclusivity in favour of having 'fun' with as many partners as possible, a key failing of the series is its pathological need to emphasise that point with elaborately staged orgies throughout. When it moves away from the 'look at this' approach, a well thought out story arc that crashes 'John the savage' into the hermetically sealed, risk averse utopias of high flyer Bernard Marx and good time girl / technician Lenina Crowe makes some nice points about contemporary society's materialism, loss of empathy and lack of social mobility. Huxley was way ahead of the curve when it came to the anaesthetic needs of a modern society and the copious consumption of Soma to keep things fuzzy was always a nice take on the happiness of authority to rule over a pliant society.
Whilst there was much fuss over Jessica Brown Findlay (Downtown's Lady Sybil) in a central (and partly clothed) role, and she is very good as Lenina, the real role stealers here are Demi Moore, playing against glamour type as John's mother and the ever reliable Nine Sosanya, whose Mustafa Mond is a complex and empathic character whose dilemmas over her central role in building this idyllic society illustrate and reinforce the central plotline.
A better, darker and far more fulfilling dystopia has just landed on NETFLIX in the shape of THE BARRIER. Set in a post third world war Spain, the 13 parter follows a core family as they navigate an authoritarian regime created in the wake of climate, economic and environmental collapse in 2045.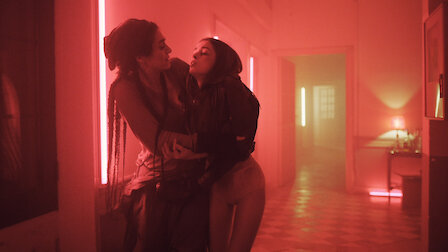 The series is a Spanish original and maybe that country's relatively recent brush with fascism and continued struggles to escape from the long shadows of the Civil War and Franco add an extra layer of meaning to a well scripted, designed and acted realisation of a possible future for the world. The sight of Spanish speakers in proto fascist black certainly seems to add an extra resonance to the visual impact.
Unlike many TV dystopias that rely on off the shelf stereotypes to drive plot and narrative, THE BARRIER from the first minute develops fully formed, believable characters. The opening fifteen minutes constitute some of the most harrowing scenes I have seen on television in recent times but also some of the most compelling, we are not talking slow build here. Even the ephemeral characters get under your skin despite minimal screen time.
As with much of the best Spanish film and television of recent times, there are no heroes as such despite plenty of heroism and even the darkest villains are imbued with that banality that history tells us characterises some of the greatest monsters of our species. It is well worth mentioning that one of the greatest plot strengths is the compliance of the people in the system, a reality of life as we know it but one all too often thrown aside in dystopia world where just one hero can make all the difference. The next door neighbour monitoring everyone's comings and goings is particularly wonderful, a brooding, threatening presence in a housecoat. All of which makes for a thoroughly rewarding and engrossing watch and a thought provoking series that asks whether we teeter on the edge of something equally sinister and what we would do should it come to pass.
Whether NETFLIX's other recent addition, LA REVOLUTION is a dystopia is a subject for long discussion. Set in France in 1787, it takes the standard history of the French Revolution and gives it a magical realism kick, in the process creating something rather wonderful.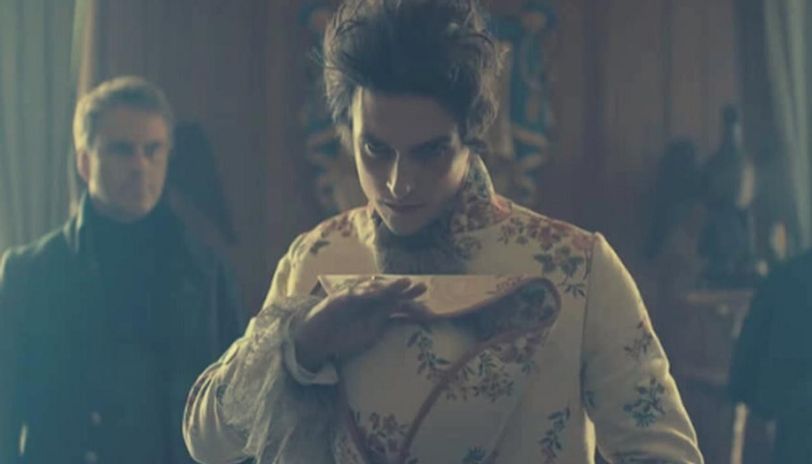 Pre revolutionary France was, of course, a perfect dystopia for the majority of its inhabitants. Building on that real history of starvation, oppression and bondage, we follow the stories of a set of key figures; orphan turned experimental surgeon Joseph, his brother, returning revolutionary Albert, Albert's aristo secret lover Elise and her brother, the psychotic Donatien. Turning on the conceit of a disease, blue blood, spreading throughout the aristocracy and powering depraved behaviour towards the peasant class, we are drawn into a supernatural alternative historical reality where, we presume, the ultimate outcome will be very similar to that we know.
Beyond the thrilling nature of the series; there is definitely a nod to the swashbuckling thrills of The Three Musketeers in here and all the better for it, LA REVOLUTION has serious points to make if you fancy a deeper watch. The blue blood plotline may seem a tad obvious on the surface but it allows a consideration of what drives the actions of the aristos, reflecting into contemporary times and the actions of the elite in relation to the modern peasantry – the rest of us. Wrapped up among that headline discussion of where power resides, who deserves to wield it, and the responsibilities that such power demands from those in charge are some nice sidelines around the reach of science and reason and whether acting from revenge can ever create positive outcomes.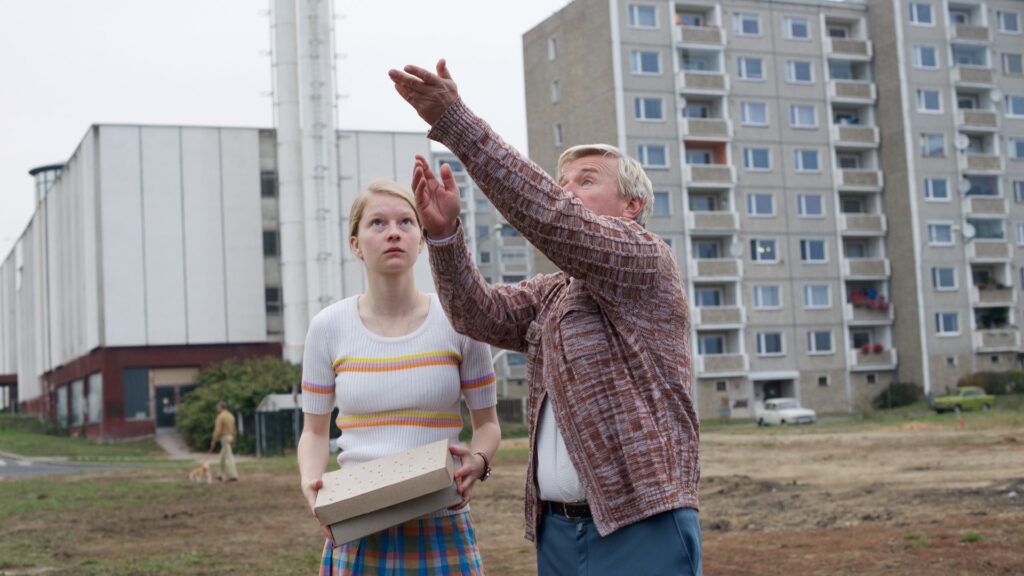 Sticking with historically miserable realities, full marks and a massive cheer to 4 ON DEMAND for rescuing the absolutely wonderful THE SAME SKY from the hole it was in and putting it out again via Walter Presents.
Set in pre reunification Berlin, the series follows Romeo agent Lars Weber, despatched to West Berlin in the 1970's with a brief to seduce key targets in the West and was the subject of heavy attention around its release in 2016 following the success of DEUTSCHLAND 83, which I have covered previously and remains on WALTER PRESENTS.
The story of the Romeo agents is, in itself, fascinating. Highly trained, specifically chosen male members of the secret service in East Germany were drilled with classes in seduction and kitted out with clothes and accessories beyond the dreams of the ordinary citizen in the belief that women were more inclined to reveal state secrets in a post coital state. One of the paradoxes of the DDR was its willingness to compromise morality to guarantee survival, less worker's paradise, more desperate throws of the dice. Incidentally, Deutschland 86 is very good on this as well.
THE SAME SKY has much going for it. Written in English by Paula Milne (The Politician's Wife, White Heat) and translated by Oliver Hirschbiegel (Downfall), the twin leads of Tom Schilling (GENERATION WAR's Friedhelm) and Sofia Helin (THE BRIDGE's Saga Noren) would be enough for me but they take centre stage in a wonderfully thought out, multiple plotline journey over the six episodes.
Alongside the central story of Lars pursuit of his West German intelligence target, we follow the progress of Olympic swimming hopeful, his teenage cousin Klara, which lays bare the frailty and brutality of the regime, a clever mirror image of the glamour of Lars' mission. The desperation of the East German state pokes through cleverly at points throughout the series, the East German World Cup win against their larger, richer, foe next door, the push for sporting success at the swimming academy, the blind dedication to a system amongst an older generation all too aware that the promises of the late 40's are not being fulfilled in the realities of life in the DDR in the mid-70s. All played out in an environment where fear and distrust are the watchwords for the ordinary citizen. As both period piece and spy drama you don't get much better.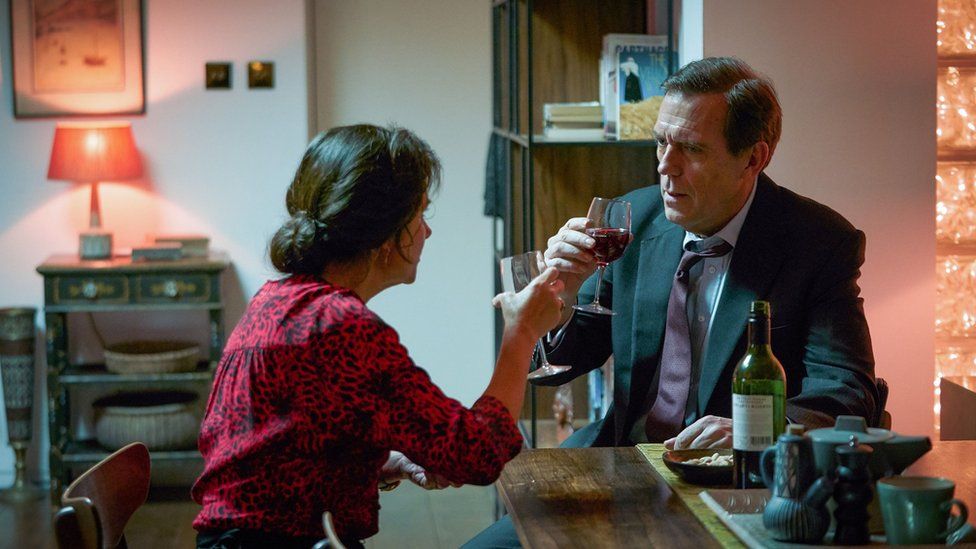 The BBC seems to be in a period of decent dramas as well. Possibly the best of a decent bunch is ROADKILL, which gives Hugh Laurie and Saskia Reeves meaty roles to display their undoubted talents.
Laurie stars as Peter Laurence, a self-made man and rising political star, cut somewhat from a Johnson / Trump cloth but minus the silver spoon. The Croydon boy finds himself in a pivotal position alongside a weakened PM (shades of Theresa May) as a combination of personal and business missteps threaten to derail his irresistible rise to complete power.
Given David Hare (The Hour / Collateral) is at the helm, the four parter is a satisfyingly intelligent thriller, though its hard to avoid thinking that he may have had a quick watch of the original HOUSE OF CARDS (streaming on the strange cul-de-sac that is BRITBOX) and took inspiration from its real politik view of how the world really works. It shares a wry sense of humour and a central anti-hero with that legendary series and a delight in denying fairytale endings. To say more would be to spoil so I will leave it there.
My adding the odd bit of radio to these guides seems to be popular so I will turn off the box and suggest a couple of good audio moments to close.
John Finnermore is, to my mind, the most accomplished comedian out there at the moment and has been for some time. Rather randomly, BBC SOUNDS currently has series 5 and series 8 of his JOHN FINNERMORE'S SOUVENIR PROGRAMME available for streaming and download. For newcomers, Finnermore specialises in clever comedy, intricate punchlines but, unlike some of his more cerebral contemporaries, laces this with a well judged line in silliness that delivers great sketches throughout.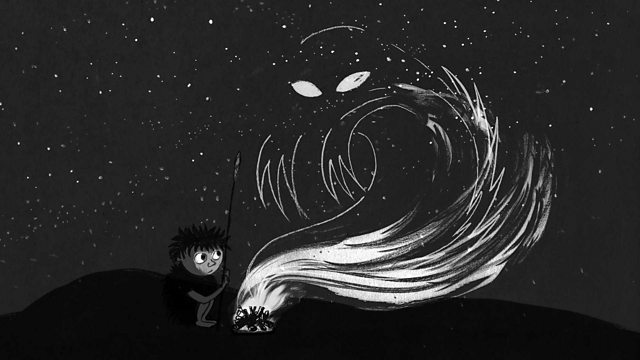 On a different tip and to celebrate a Halloween that never really was this year, BBC SOUNDS also hosted a superb two hour documentary on the history of ghosts. If that doesn't sound that interesting, Kirsty Logan's journey through folk lore, literature and story for A HISTORY OF GHOSTS is both illuminating and entertaining for anyone who thrilled to gothic literature, ancient Egyptian spirits, American Indian spiritwalkers, necromancers, The Arabian Knights, Viking saga and a host of other ghoulish and supernatural entertainments. I've just noticed the amount of goth song references in the past sentence so let's just say, if you were / are a fan of Sisters of Mercy / The Banshees / The Cure then you'll probably really enjoy all two hours of this. Good for being locked in whilst its dark which seems apt.
Next time, assuming Donald hasn't torn the world down, more Spanish supernatural detections, American gothic, a welcome return of Russia's best thriller that I know of and more besides.
Thanks for reading.
Lewis Jamieson