New Year = Groundhog Year. Having barely made it out of my lounging clothes for most of the holidays, I find that the New Year only requires a top half change for the obligatory Zoom calls meaning that I can save precious minutes getting back into my favourite hoodie for long nights in front of the TV. Fashion's loss is hopefully your gain as it means I can spend those precious minutes filling my eyes with more cathode ray soothing. (Are TV's still cathode rays? Well, it sounds right).
To kick off the New Year here's a few suggestions ranging, as ever, from the things I think you might know but if you have missed you should watch, to those that would mark you our as a similar obsessive to myself in searching out the fringes of the VOD services for new things to inspire.
LAST YEAR'S HIGHLIGHTS YOU DON'T WANT TO HAVE MISSED
Given my social feeds, I think it's unlikely that most of you haven't whizzed through THE QUEEN'S GAMBIT on NETFLIX but, just in case. If you have swerved it for whatever reason, it should be top of your list to remedy, being a captivating, engrossing and beautifully realised piece of human drama that feels like it was written by John Irvine, scripted by Jesse Armstrong and set designed by the team behind Mad Men.
Led with panache and style by Anya Taylor-Joy in the lead as orphaned chess prodigy Beth Harmon with able support from Moses Ingram as Beth's original partner in crime and a wonderful performance from Marielle Heller as Beth's adopted mother, the series manages to find bite in transgression, triumph in difference, and genuine deep emotional context without ever pushing outside its cleverly constructed and totally convincing parameters.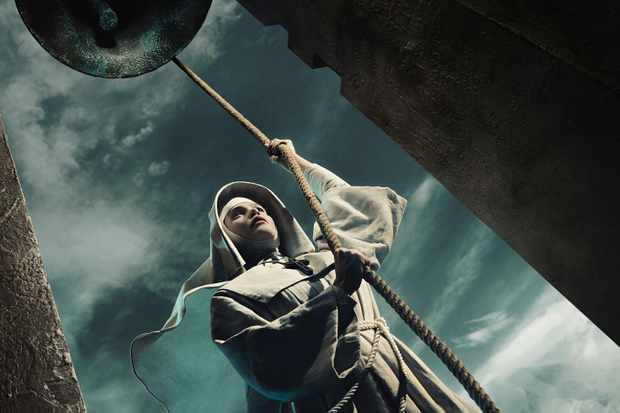 I mentioned this in my brief Christmas round up, but BLACK NARCISSUS warrants more than two lines and I fear that some of you may not have come across what was, for me, the best thing BBC produced in 2020.
The three-part story of a group of nuns developing a school in the shadow of the Himalayas, this is a thriller of the most cerebral type. Much credit should go to Aisling Franciosi, (who already has a special place in my heart for her Lyanna Stark in Game of Thrones), as Sister Ruth, whose gradual descent into madness powers the impending sense of dread. Couple that to Gemma Arteton in the lead role as ambitious and closeted project leader Sister Clodagh with vignettes from acting royalty in the forms of Jim Broadbent and Diana Rigg (her last performance) and, what looks on paper to be impeccable, translates in exactly that way to the screen.
Reappearing on iPLayer as BBC series are seemingly wont to do these days, THE NIGHT MANAGER, is one to visit if you missed its original transmission on the BBC back in 2016.
A contemporary run down of the UK's favourite actors – Tom Hiddleston, Hugh Laurie, Tom Hollander, Olivia Colman, and David Harewood bring to life a Le Carre novel following the perils of a recruited Night Manager to MI5 in the hopes of trapping an international arms dealer. Laurie is the true star here, although Hollander runs him close, as both demonstrate an ability to play evil that Hollander would reprise in BAPTISTE and Laurie in ROADKILL, both of which can still be watched on IPlayer and featured in previous guides. For fans of James Bond, the series has plenty of glamorous locations, hopping across the globe as the plot develops whilst for those of us who value the slow burn brilliance and subtle shifts of Le Carre's stories, the six-hour span allows a complex and involved narrative the scope to breathe.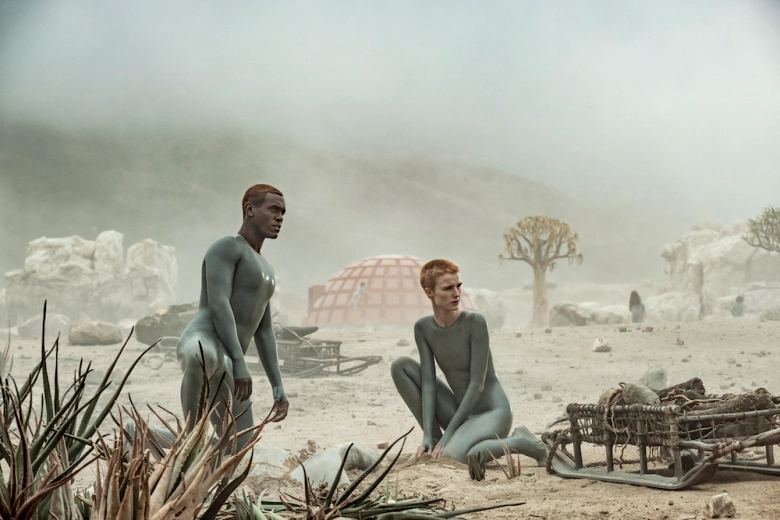 Given NOW TV's love of removing series within weeks of transmission, whilst Ridley Scott's RAISED BY WOLVES is by no means that old, it may not be visible on the service for too long so is worth bumping up your list if you like a spot of existential sci-fi with an impenetrable central theme and lashings of beautiful set design and visual effects.
It is a biblical parody? A comment on the robotisation of emotion? A redemptive parable? God (Literally) only knows but the story of two androids raising humans in an atheist tradition disrupted by the arrival of a colony of old-fashioned believers is excellent viewing that lands somewhere between the shock effects of Alien, the alienation of Bladerunner and the contemplative what is humanity core of 2001.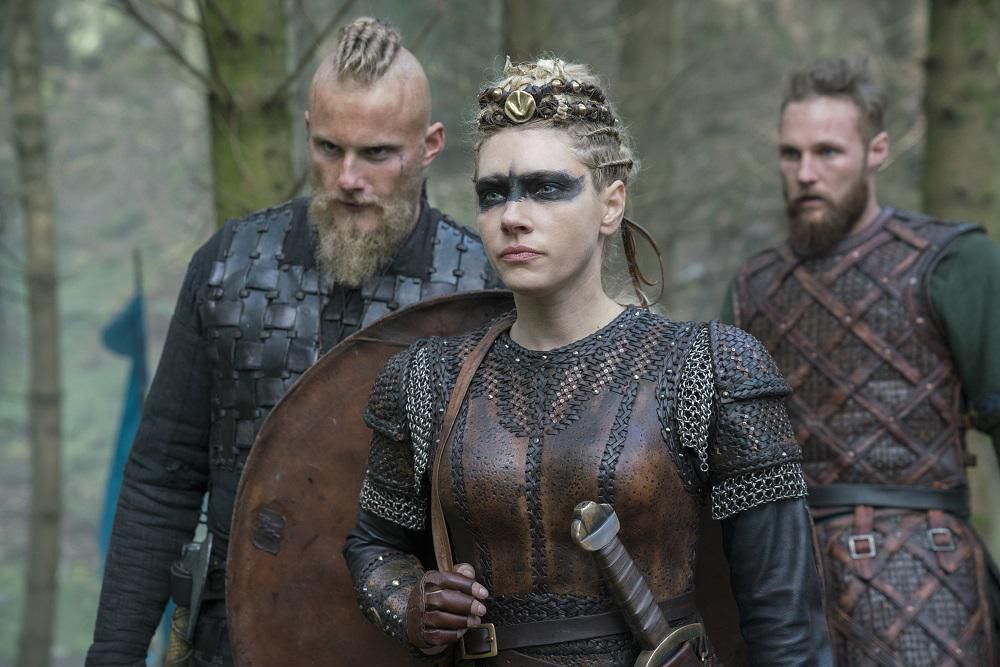 RETURNING HEROES
The Best New Seasons of Old Favourites.
I can only describe my feelings as unbridled joy when I wandered onto AMAZON PRIME early in the New Year to discover that the new, and sadly, final series of VIKINGS was waiting for me.
If you haven't made the leap yet I have to say I am a little jealous. Now waiting for you are eight series of one of the most finely realised examples of epic television I have ever seen. VIKINGS has had plenty of detractors over the years – it's not historically accurate, it is GoT knock off fare given its axe and tits approach, it meanders too much with multiple locations and storylines. I must disagree.
Granted this is not a documentary. For anyone studying the history of the Nordic expansions of the 9th and 10th centuries this is not a study tool as characters separated by centuries and oceans meet. Yet in capturing the essence of Viking society, the pull of the Pagan Gods, the incomprehension at first contact with the English Church, the centrality of fatalism, ambition, and adventure to the Viking self-identity, it delivers much for such scholars and an abundance for viewers.
The wonder of the Viking world was, and is, the romance and reality of the sagas, a strange, heady combination of the poetry of humanity at its curious finest, the mundanity of that same humanity at its most petty and destructive and the creation and mythologising of humans that edge into the divine. As the characters of those sagas, the heroes Ragnar Lothbruk, Bjorn Ironside, Harald Fine Hair, Ivar the Boneless, shield maiden Lagatha and boat builder mystic Floki inhabit a story that follows the Viking expansions to Britain, France, Russ, the Far East, and beyond, that propensity to blend achievement and progress with murder and betrayal powers a set of parallel narratives and character arcs that I defy all but the hardest hearted to resist.
Visually stunning (everyone bangs on about GoT's Battle of the Bastards but the Viking assault on Paris and the epic battle for Kategatt operate on a similarly expansive and awe-inspiring scale), the interesting parallel with GoT that does hold is that VIKINGS is at its best not when it is delivering visceral thrills but in the quieter moments, where the relationships between characters and the moments of humanity and frailty are to the fore.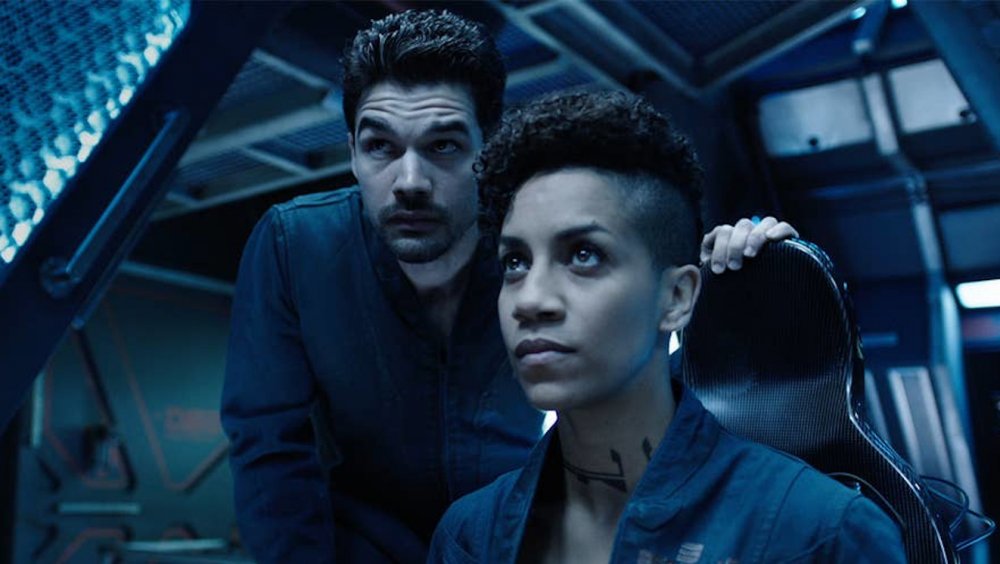 Adding to an epic beginning for a non-epic year, THE EXPANSE also reappeared on AMAZON PRIME in the first week of 2021 for its fifth season. Despite being set a millennia or more away from VIKINGS, the two shows share many qualities, primarily an ability to deliver compelling characters in a complex, expanding storyverse that engages and retains both our interest and our empathy.
Having spent four series (I'll try to avoid spoilers as much as possible here) setting up a new universe in which the three principal populations – Earth, Mars, and The Belt (the bit in between) – have found an accommodation to avoid continuing war and conflict, Series 5 looks set to pull that fragile consensus apart. As with all great long-term drama, the power of THE EXPANSE is in its relatability to our world, the transferable nature of much of the catalysts for the drama to those that power our world. In this it shares much which BATTLESTAR GALACTICA, which I figure everyone is more than aware of already. If not, then get over to iPlayer and start watching as that is, alongside THE EXPANSE, the finest piece of Sci-Fi out there.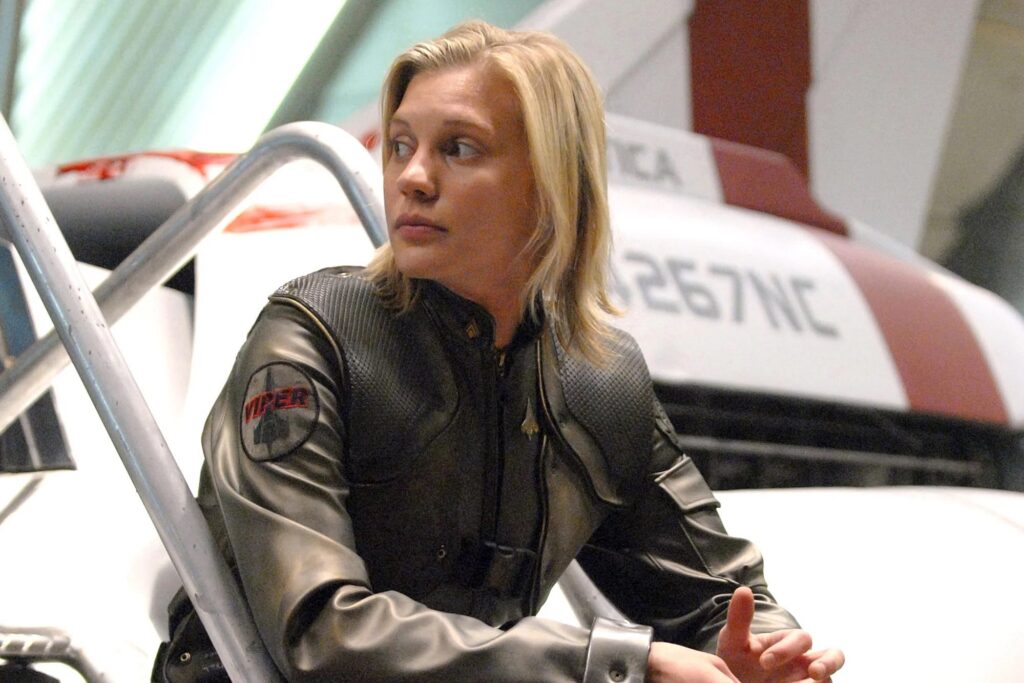 OUTSIDE THE MAINSTREAM – The Hidden Gems for New Year viewing
Whilst the former was firmly a dystopia, where a future world collides disease and war to enable fascism, the latter is a tightly scripted and intelligent thriller, yet both share a backdrop of civil and moral collapse where the shadow of the Gillet Jaunes and fringe groups that have proliferated across the West lurk in the shadows.
Spain seems to have a current pre-occupation with the less optimistic if recent series THE BARRIER (covered earlier) and now NETFLIX addition THE MINIONS OF MIDAS are anything to go by.
Amid this increasing political uncertainty, media mogul Victor Genoves becomes the subject of a peculiar blackmail plot administered by the shadowy Minions of Midas. In parallel, Victor is spearheading an old-fashioned media crusade against bankers profiting from the ongoing Syrian civil war, leaving Inspector Conte, heading the investigation into the blackmail, with a host of potential suspects and little hard evidence to pursue.
What really makes this tick is not the plot, which, whilst inventive, is hardly ground-breaking, but the pacing, which allows the narrative to develop at a stately pace, creating enough space for viewers to fully consider and contemplate not just the central whodunnit but the equally interesting peripheral themes around corporate responsibility and societal collapse.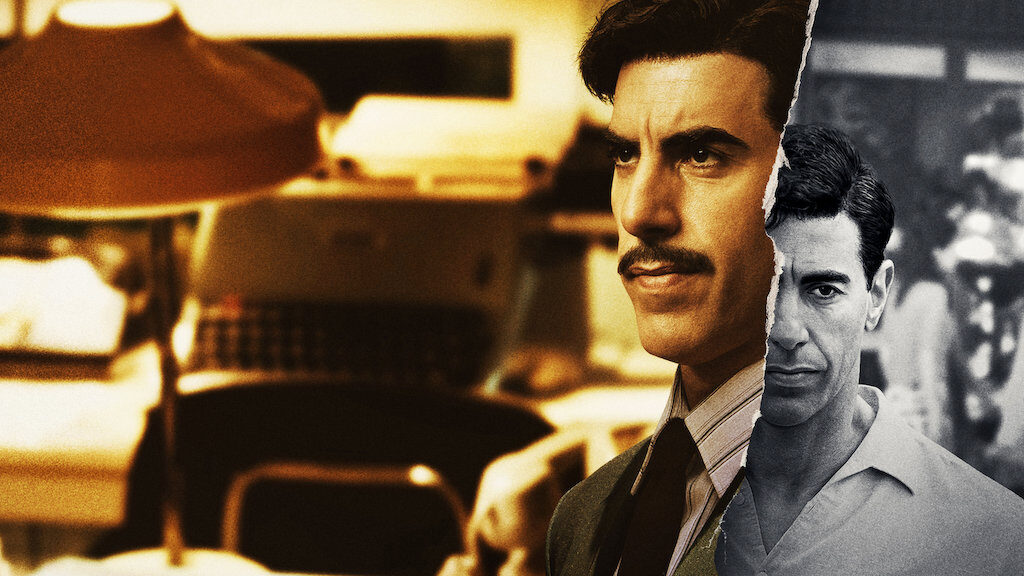 In a similarly traditional mould but powered by a performance of quite remarkable quality from Sacha Baron Cohen, THE SPY, also on NETFLIX, has been on my list to cover for some time but a rewatch over the break reminded me to share. Its true subject matter is remarkable, retelling the progress of Eli Cohen, top Mossad agent in Syria, from the 1967 Six Day war to a close and lasting relationship with the core of the Syrian regime and a position that secured the (relative) safety of Israel throughout one of the most perilous and turbulent eras of its brief existence.
You can watch this as a straight thriller, there's plenty of scrapes and cliff-hangers here to make sure you shred nails and catch your breath, but what elevates it from a Sunday night series to a greater piece of work is the attention to detail (both historical and visual) that places you inside a key moment in world history, up close and personal with those whose actions determined the future of the region and its peoples.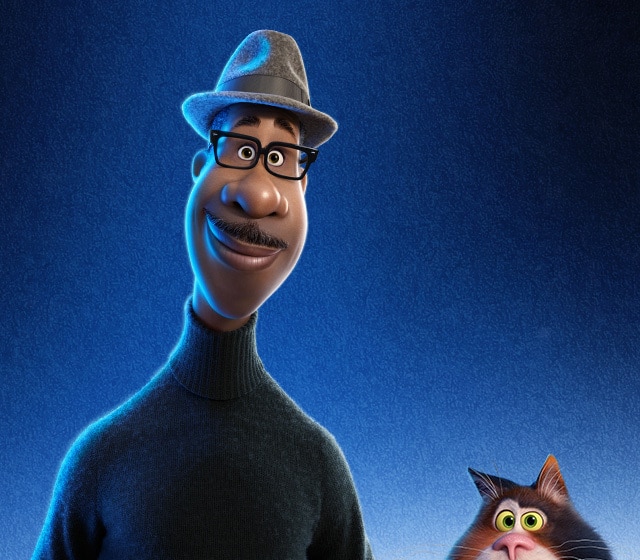 AND FINALLY – One to watch with the kids.
I'm not sticking my neck out here but for those of you with DISNEY +, new Pixar film SOUL is a perfect Sunday afternoon pseudo cinema moment. Close in spirit to the emotional pitch of INSIDE OUT, it's the side of PIXAR that I most enjoy, not the arch knowing wink wink adult lines (though I do like those) but the more Disneyfied, moral compass stuff that they do so well without crossing into schmaltz. As aspiring (failing) jazz musician Joe Gardner attempts to return to earth and his dream gig, his realisations of the important things in life seem particularly perfect in tone for our locked down world.
I'm back on the couch for more next time with more chaos from Spain, a new belter from Denmark, a welcome return for Mexican narcos and a French series that oozes class. As ever, tell me what else to watch if I haven't covered it.
Lewis Jamieson