There was a moment a week or so ago when I thought about the next guide and wondered if there was anything left to write about. Sure, there is plenty of stuff I haven't covered here that is worth your time, THE SERPENT being probably top of the list, but I figure you already know about it and that wasn't the idea of The Wasted Times. There are plenty of other places you can read about that stuff, the stuff that becomes the rave of the day or is soo big budget that you can't avoid knowing about it.
I've bent the rules a bit to include stuff like that on the basis that you might think it is something it isn't, and I put in the odd thing because I love it but, in the main, I'm always trying to find stuff most of you won't have heard about.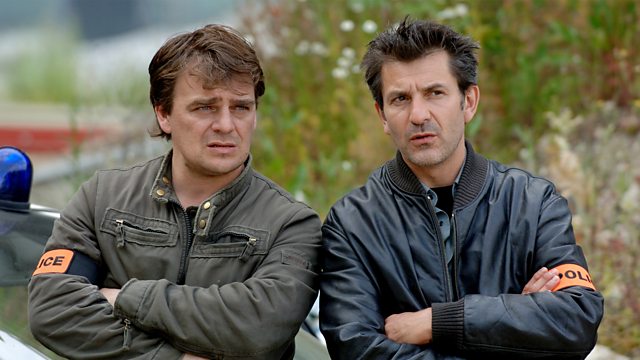 Which brings me to the first show for this week. SPIRAL has been merrily chugging along on Player pretty much unnoticed beyond a growing cult following for a while now. Then Season 8, (yep, Season EIGHT) lands and suddenly it feels like its about to go mainstream. This is Pulp in the Warp era territory. 
So, with knowing nod, if you care about being the person in the room that can say 'yeah, I'm on Season 8, great isn't it?', scoot over there now and start watching.
What do you get? On the surface a fairly standard cop drama, with added judges given the French legal system and a dose of ne'er do wells, psychopathic killers, adulterous husbands (mainly), the odd paedophile and a lot of political intrigue. Below that surface though you get a brilliantly realized human drama that hangs together with a core cast over (at least) five seasons (not watched it all yet) and manages to sustain an eight episodes per series core narrative arc alongside a host of smaller plots and contained stories that both illuminate the main plot and, at times, provide some light to the overriding shade of the action.
SPIRAL is brutal. It is also graphic. But it is, strangely, never voyeuristic in the way that so many cops plus killers TV outings can be. Mercifully, it also features policemen and women that are not struck by that curious malaise of the TV cop, the character flaw. There are no alcoholics, no loners, no complicated back stories, false identities, and assorted baggage to enhance the story. The relationships, the failures, the reactions are perfect, the characters perfectly drawn, the performances ideal. It is a remarkable hidden gem. And looking likely to not be that for much longer.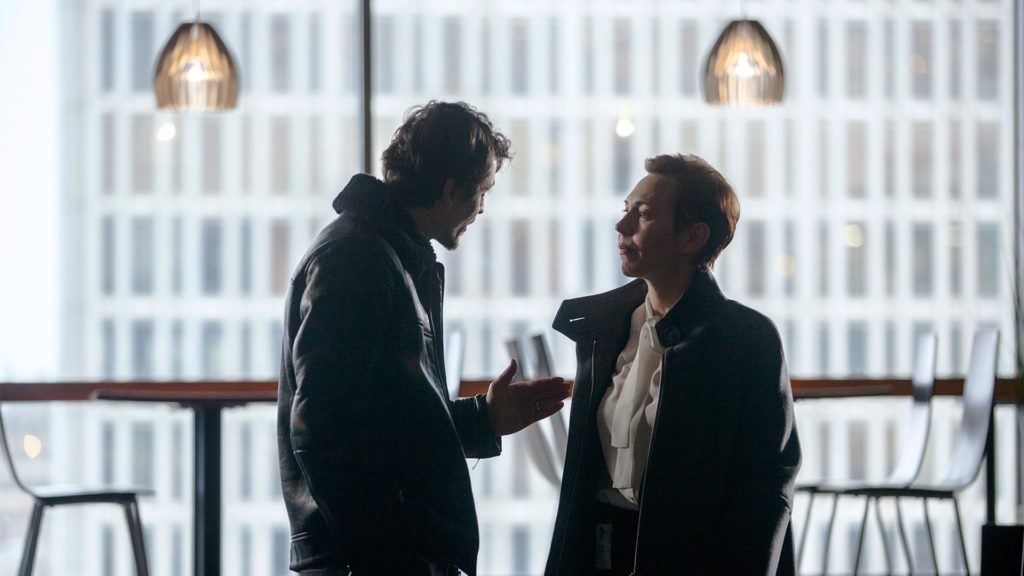 Whilst it is not quite up there with SPIRAL, ALL 4's Scandinavian crime offering STOCKHOLM REQUIEM shares many of its best qualities. Centred around a civilian member of the Stockholm force (an interesting facet of the Swedish police set up), and the team in which she finds herself, this is another cop show that avoids the cliches that pile up in so many of the UK variants.
STOCKHOLM REQUIEM mirrors SPIRAL in its unflinching subject matter. Kids are not off bounds, even babies, which can be unsettling viewing but there is a cerebral element to the underlying gruesome imagery that offers a decent justification for the tricky areas in which it decides to tread. As with SPIRAL it strikes a perfect balance between explaining its characters and allowing the plot to speed along. Exposition is cleverly intertwined with the immediate thrill of the chase and unravelling of the mystery. Quite why we put up with the likes of Lewis when you have this stuff around remains a mystery to me….
As a little relief after the darkness another ALL 4 return that seems to have suddenly been noticed is BACK, the Mitchell and Webb vehicle whose second series went on the site a couple of weeks ago.
For those of you who loved PEEP SHOW (which seems eminently sensible to me) elements of BACK will feel like a warm cosy blanket. David Mitchell plays his usual embittered and downtrodden part as the son of a recently dead father confronted by the return of Robert Webb's foster son, intent on inveigling himself back into the family. What follows across the two series combines a love of profligate swearing and outright filth with a darkly delicious misanthropic take on human nature augmented by all manner of clever guest appearances, (Anthony Head's 'Charismatic Mike' from Series 2 is a brilliant caricature of the party guy who never grew up), and standout comedic imagery. If you do watch this, the phrase 'hedge vodka' will remain indelibly imprinted in your brain.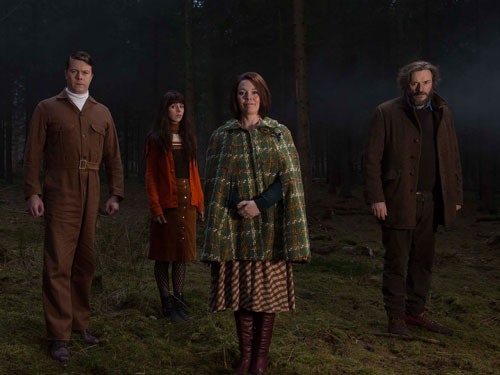 Even less noticed and yet equally wonderful is FLOWERS from 2016. Starring Olivia Coleman and Julian Barratt, I am somewhat mystified as to how I missed this at the time so will thank lockdown for driving me here. If BACK is dark, FLOWERS is darker still, a bleak comedy centred around the hopelessness of the pair's marriage as Barratt's character Maurice fails to sustain his career as a children's author in a household containing his twins, inventor son and social misfit Donald, social butterfly daughter Amy along with senile mother Hattie. Also thrown into the toxic mix is Japanese illustrator of Maurice's books Shun. The five, and various ancillary characters, then spend the six episodes hating each other, fighting, and undermining and scheming to inflict pain and misery on each other as much as possible. There is no real point to FLOWERS, the whole is more an existential howl of rage and depression that somehow propels (me at least) to laugh out loud moments. Misery clearly loves company. Let's say it is the antithesis of MRS BROWN'S BOYS. There, that makes you want to watch doesn't it?
Now I have cheered things up a couple of really wonderful NETFLIX moments that centre around the ISIS capture of Mosul. We do have fun, don't we?
MOSUL is a feature length, Iraqi film that really should be being discussed in awards terms. Following a special police squad's journey across the destroyed city as ISIS hold crumbles, this could so easily have been a Hollywood light outing, the good guys taking back control. Instead, in under two hours, you get a film that somehow manages to illustrate and explain the chaos that brought ISIS, the fear that sustained them, the brutality that they unleashed and, ultimately, the reason why they could never succeed in their ambitions.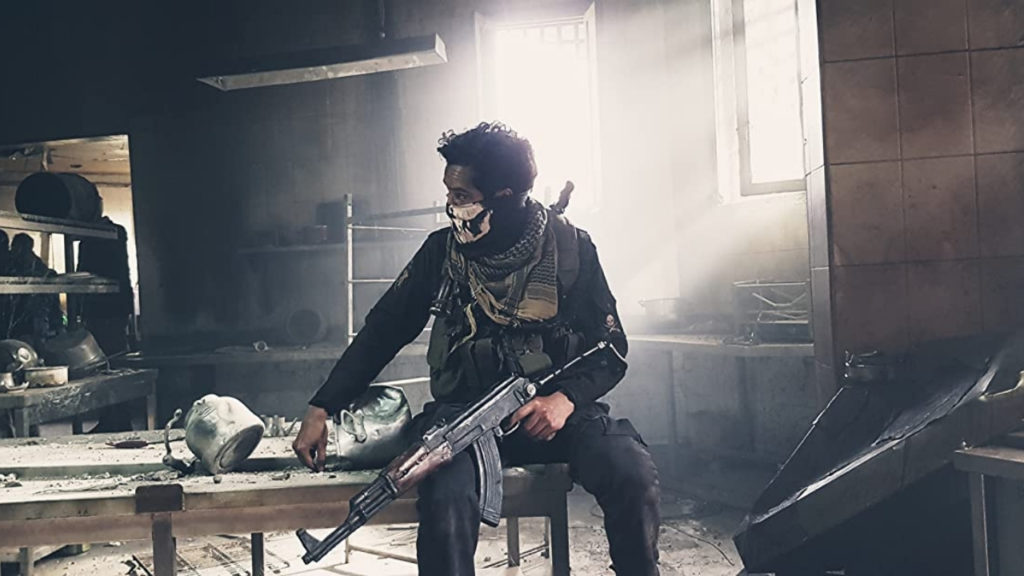 The undeniable triumph of MOSUL rests in the core cast that play the members of that SWAT team, present on screen throughout. In essence, this is a buddy movie, albeit a long way from the lightness of a 'Dirty Dozen' and the characterization and interaction of the team invests you in their fate and their (never explained) mission from the off. Couple that with a genuine desire from the writer and director to deliver a work that speaks to the authentic horrors that the march of ISIS across the area unleashed and you have a film that functions on all levels; compelling, thoughtful, tender, tragic and uplifting. It really is that good.
Similarly impressive is NETFLIX original CALIPHATE, which splits its time between the ISIS hub of Raqqa and Sweden.
Sweden's issues with radicalization of its young Muslim immigrant population were well documented and CALIPHATE offers an all too plausible picture of a drifting youth disconnected from their community and ripe for conversion that real life experience bears out. Thankfully, this is not couched in apologetic terms, the pictures we are offered are not designed to gain sympathy so much as to construct a fantastically tense and compelling plot that sees Pervin, the wife of a Swedish ISIS recruit in Raqqa consent to spy for the Swedish authorities in the hope of an escape whilst Sweden based ISIS recruiter Ibbe conspires with the leadership in Raqqa to launch an attack in Sweden. The breakdowns in family life caused by radical Wahhabist Islamic teaching, the 'West's' cockeyed response to that and the very idea of what being a refugee from your homeland, real or imagined, means all play into this to create a series that both has you hitting the next episode button hoping that what you think will happen won't and has you on the edge of your seat more often than not. Possibly the most affecting moments, certainly for me, were the female ISIS recruiters, luring teenage girls into a life of slavery in an unknown country. This, as with MOSUL, is fiction that makes you focus on fact.
After all that heavy shit it seems apt to end this week with something absolutely different.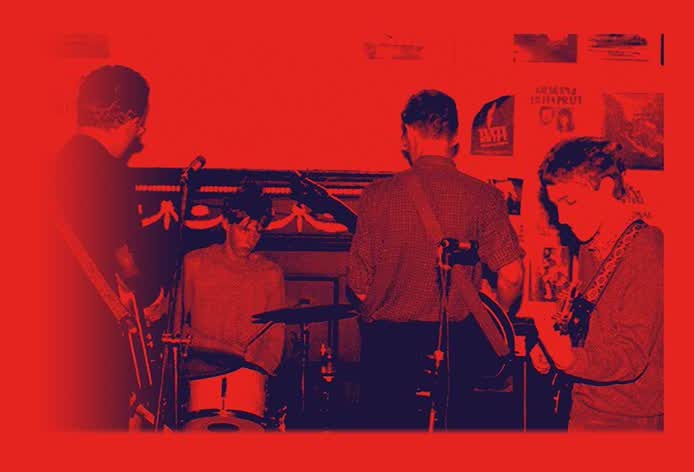 Music (along with TV) has kept me sane this last year. New music and old favourites alike, so the tip to watch TEENAGE SUPERSTARS (Sky Arts) was both welcome and delightful.
Somewhere in this house are a host of 7" and 12" on the 53rd and 3rd label and Creation, the early releases of a host of Scottish bands that powered my C86 persona as a teenager and remain some of my favourite records to this day. Also around is the entire Teenage Fanclub collection from 'Everything Flows' onwards. So TEENAGE SUPERSTARS, the story of that era of Scottish pop, could have literally been made for me. Featuring Duglas Stewart (BMX Bandits), Sean Dickson (The Soup Dragons) and Norman Blake (Teenage Fanclub) front and centre with Eugene and Frances (The Vaselines), Douglas Hart (JAMC), Alan McGee, and a host of others with narration from Kim Deal, it tells the story of the genesis of a group of bands and a label that could be said to have set the tone for indie for some years. Especially when you consider the influence on Kurt Cobain, which is nicely covered with some help from Thurston Moore. What you forget about the scene, or I did, was that transatlantic connection, the K Pop tie ins, the enduring influence of Stephen Pastel on independent music and the roaring success in the USA of the Soup Dragons mark 2.
But the best thing about it is the footage. Early JAMC, the video for 'Hang Ten' – was there ever a more perfect teenage pop song?, Eugene Kelly on stage with Nirvana at Reading in 1991 doing 'Molly's Lips' (I was there, I was soo happy that my bands were now properly cool and not weedy indie), Duglas Stewart busking in the late 80s. It is a beautiful evocation of a spirit and an attitude that embodied a pure belief in the power of music to make things better. To have fun, be loaded, not let the bastards grind you down. It cheered me up no end. And, in a week that seems to mark the start of yet another cycle of not going out, that can only be a good thing.
Lewis Jamieson