So, we're still here. I'm guessing that you are pretty much done now with all the stuff you knew about. Maybe you now share my addiction to El Dragon and are ploughing through series two – Adela! Sure, you could rewatch The Sopranos or all of Mad Men if you were desperate but maybe last week's journey into the less visited spaces of the main TVOD services was just the start. There's a hell of a lot more out there….
Given that more than a few of us are probably missing getting wasted at a proper nosebleed techno night (just me?) and are rapidly approaching something akin to homicidal mania, BEAT, a German masterpiece that I stumbled upon on Amazon Prime this week, is ideal.
The story of Berlin techno promoter called… ermm… Beat (not his real name) and his recruitment into a shadowy international government agency to inform on some very dodgy people in the 'scene', this is whip smart stuff, pulling no punches on the debauchery or gore but never lapsing into parody or shock tactics. Unlike so many dramas that stereotype club culture into a two dimensional hands in the air/teeth set to grind backdrop to add a bit more sex/edge/moral opprobrium, this feels like it is written by people who actually know the Berlin club scene and understand the characters at its heart. It is also a beautifully multi-layered thing crammed with subplots and interesting supporting characters that makes me want to go up to whoever writes 'Silent Witness' and shout 'This is how you make good TV!' in their 'will this do?' faces (Full disclosure: I hate 'Silent Witness').
Less subtitles but a similar level of intelligent plotting, Amazon's HANNA got the big preview treatment on launch but didn't seem to make that many waves outside of annoying previews before the 'Skip Intro' button appeared. Aside from a somewhat odd detour into 'Hollyoaks' territory in episode 3 that you really have to grit your teeth to get through, this bionic teenager drama has a nice line in dark conspiracy theory and redemptive Robin Hood-ism with a watchable cast of heroes and anti-heroes. Starring Esme Creed-Miles (daughter of Samantha Morton) as Hanna, one-part Billie Eilish/one-part avenging angel, Creed-Miles holds the whole thing together with some panache. It is also a rare TV something that your (necessarily older) kid might actually join you for. Just start with 'it's about a teenager that doesn't take shit from adults and looks really cool in a hoodie' and go from there.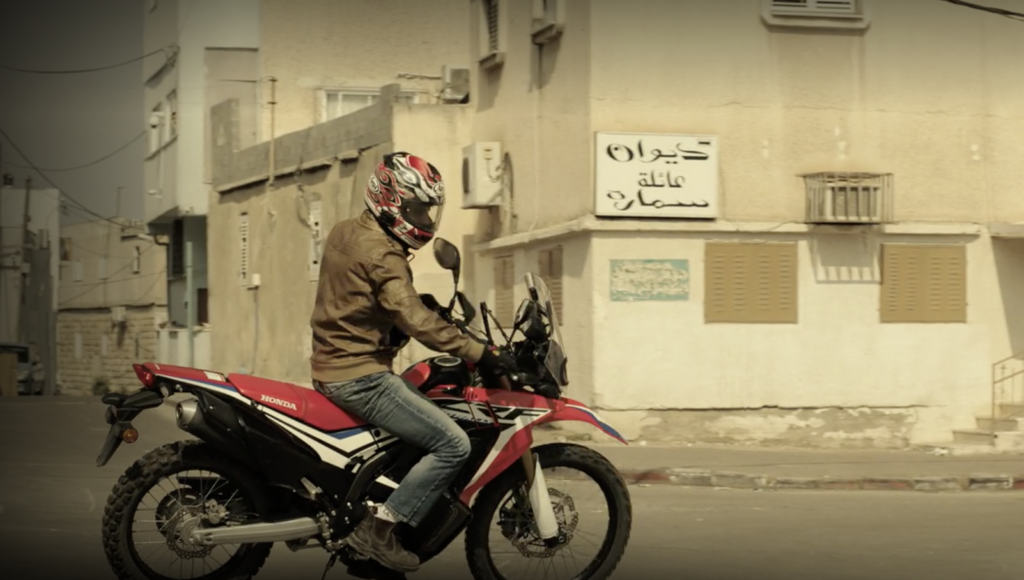 Switching to Netflix, FAUDA has just added a third season that seems to be getting it more attention. If you've not heard of it before, it's a proper binge worthy Israeli drama that hits the Naqba/Occupied Territories/Greater Israel mess (delete according to your viewpoint) head on without falling on either side of the debate. Morally neutral, the key figure Doron's return to an IDF unit to re-kill a Palestinian terrorist/freedom fighter (again, up to you) sets in train a series of events that allow the story to get under the skin of a conflict that we view here in the UK in – dare I say? – a somewhat simplified manner. If 'no heroes and precious little absolute right or wrong' sounds good to you, hit play for 36 episodes.
Also good on the hit rethink button is French drama RESISTANCE, still available on 4OD's Walter Presents strand. Moving beyond the hero narratives of the Marquis, the drama displays a more realistic, messy and morally compromised view of France under German occupation and the motivations and actions of those who fought against that, whether with words, deeds or guns. Loosely based on the real actions of the staff and students of the Groupe de musee de L'Homme in Paris, this is less derring do and gunfights, more the creeping repression and constant paranoia of working under the noses of a terrifying and brutal occupying power and – worth noting – those of your own country who decide to collaborate.
If you like the sound of that and can stand spending £3.49 also check out Amazon Prime for the utterly marvellous THE ARMY OF CRIME, based on the real life actions of a group of Jews, Armenians and other racial undesirables who took the fight to the occupiers in Paris or the weirdly overlooked DEFIANCE on Netflix featuring James Bond (aka Daniel Craig) as one of the Bielski brothers who simultaneously built a Jewish resistance army and saved thousands of Jewish lives in occupied Poland during WWII. In a TV and film world where 'based on historical events' means little, both films are rare examples of true stories told without Hollywood embellishment to great effect.
Working under the noses of the enemy sits at the heart of another wonderful drama set during World War 2 and available on Netflix. CHARITE AT WAR focuses on the lives of the staff of Berlin's world famous hospital as Germany retreats from Russia and then Europe during 1943, '44 and '45. Centred on the struggle between an ideology that placed human lives at the behest of the state and the Hippocratic Oath, the German series lays bare the sheer terror of the late Nazi regime, the bravery of GerBBmans who stood against it and the wreckage that was its only lasting legacy.
On the evidence of two, very different, series, Poland seems to be developing a nice line in conspiracy thrillers, maybe not that surprising given the country's experiences as a political football over the last century or so.
PAKT (4 ON DEMAND) centres around a journalist unearthing a high-level conspiracy with a good sense of pacing, some beautiful camerawork – check the opening scene for a flavour – and a satisfying pay off. 1983 (Netflix) is a somewhat different beast, beginning with the premise that the Iron Curtain never fell. From there, it heads into a really well thought out alternative history that takes in resistance to the ongoing communist regime, that regime's struggles to perpetuate itself and an – at times – sci-fi element to the whole that somehow manages to fuse Bladerunner with Le Carre.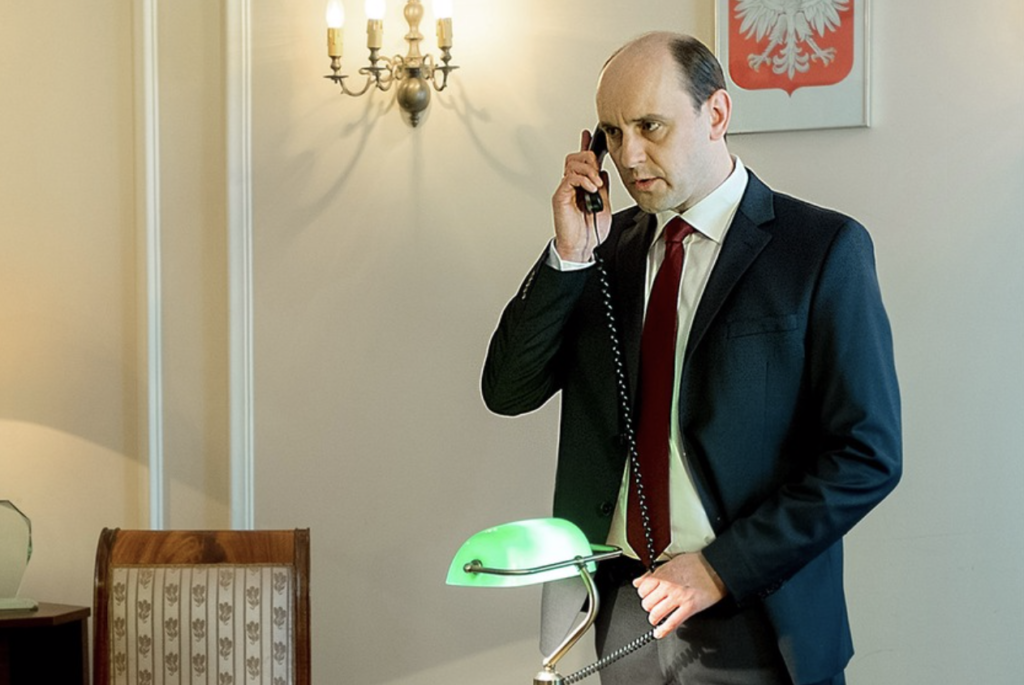 If you are up to here with death and plots and tense thrillers and looking for brain food, then a recent BBC documentary series is a nice release. THE AGE OF THE IMAGE is a four-part investigation of our image saturated world, our increasing reliance, maybe addiction, to the visual and the power of images with all four parts now streaming on BBC iPlayer. Moving across art, film, tv and advertising, this is a wonderfully curated and thought provoking documentary straight out of the top drawer of the BBC's abilities and an interesting follow on, minus the funky image editing and 'oh so cool' soundtrack to the works of Adam Curtis, whose CENTURY OF THE SELF covers some similar ground and remains free to watch on YouTube (Curtis' 2016 near three hour epic HYPER-NORMALISATION is still available on the iPlayer and is also a must see).
To close for the week, a change in pace from my usual subtitle heavy, dark political heartland.
Amazon Prime now has seven seasons of MODERN FAMILY for everyone (though I'd say be careful with the under 11's – quite a few sexual references) to gorge themselves on. It's definitely a splitter: straw polls amongst friends delivered loves and hates in equal measure but, for me, it's a decent, occasionally brilliant, example of ensemble family comedy that manages to sneak in a fair few near-the-knuckle adult gags among a rolling series of more knockabout laughs and, being from the USA, the odd dollop of sugary homeliness. Which, given our current situation, is far more bearable even to this cynic than in normal times.
I'm off to delve deeper into the fringes of TV and already have a few things to highlight next week from Luke Skywalker's cameo as a 12th century religious fundamentalist to a Spanish feminist epic. As ever, if there is something you've seen that you want to share, drop us a line.