We received the latest release from Rough Trade Books the other day, actually boxes of them because Nina uses my little summer house thing in the garden as her official RTB store cupboard. Anyway, I opened a box and borrowed a set of the 4 BROWN GIRLS WHO WRITE edition to have a read. Picked up Sheena's first and read it from the start to finish and loved it.
Rough Trade Books describe it best perhaps, better than me at any rate, 'a story about a recovering co-dependent, anxiety-laden, introverted-extrovert through a series of events and their aftermath across a year in her life . . this wildly honest exploration of the stories we tell ourselves and the tension they hold against the stories which exist out in the world, introduces a vivid new literary voice.'
We'll be sharing pieces from all four pamphlets that make up this brilliant special collection over the coming weeks. Stayed tuned.
You can buy the edition from Rough Trade Books here – you might want to do it before they sell out.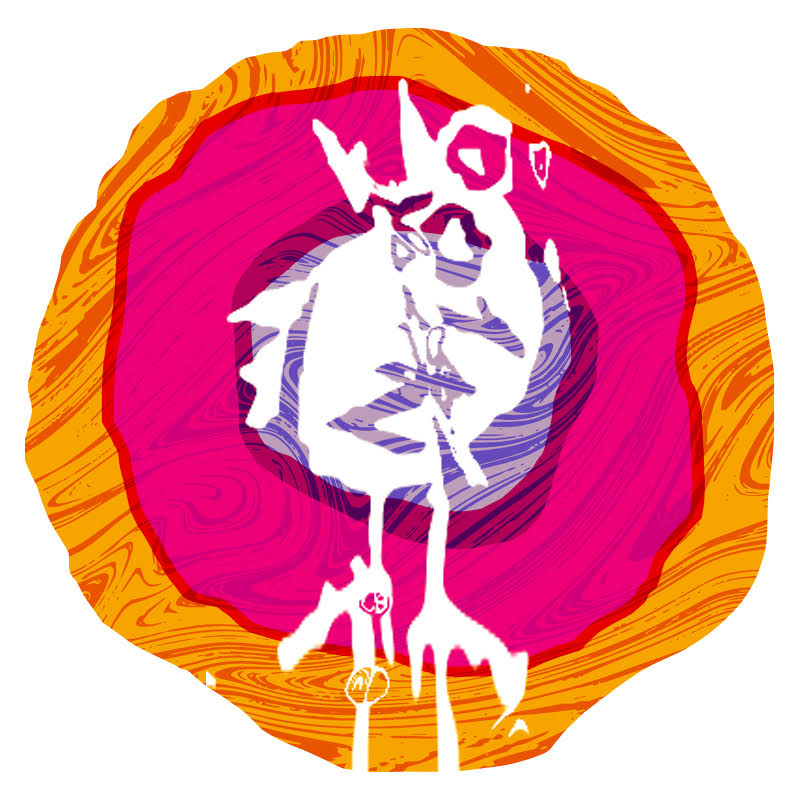 Rosh is up front with me in the car and she says, I think our love for each other goes deep. I feel at home when I'm with you. As I'm driving down the North Circular, I say to her, I love this road and she says she loves it too, she says that we are the high priestesses of the A406, she wants to write it a poem as an offering.
I love the bit of the A406 where you come up the crest of the hill, past the Jaguar warehouse and as you come down you have Brent Cross to your left, the road widens out, the cars pick up speed and then it narrows again quickly after the slip road. It's that brief wide bit I love, it tries to be a motorway, something more glitzier than an A road and I love it for that, for the way it tries to be something else for a moment. The other point I love is when you go past Chingford, past the Costco and the waste factory on your left, where there's another lift in the road. After you clear it, you are offered the wide dreaming vistas of the M11. There, about four or five lanes branch out—the possibility of where you can go the distance it offers is real this time.
This love we have for the A406 is as deep as veins. It is mundanity, routine, there's always a lot of smog, traffic and road works but there is a soulfulness to the stained concrete, an earnest insistence to take us home.
*
Tell me how to exist in a country which centres its binaries, its body as 'normal', its race which it denies, its white saviour narratives (yeahyeahyeah we have Black characters—they're the judge and the headteacher, no they don't say anything, they don't need to—we got them in positions of authority and they don't impact the plot whatsoever, it's a win win win!) which when challenged will police you (excuse me, did you miss the white fragility tape across my feelings) and if you carry on speaking retaliates (are you calling me racist? Shut up, be grateful we even let you in in the first place, if you don't like it you can fuck off back to your own country) but you've got nowhere else to go, if you must protest against its tyranny, commands you protest politely (but please do not exhibit any violence, because those people will delegitimise the whole movement, however you do have a point but if you could speak a little lower please we might do something about it but as you are shouting and you have frightened Susan with your aggression you better report to my office so Karen and I can speak to you about how we conduct ourselves here), objectifies your body by rendering you visible and invisible all lumped together neatly under BAME erasing everyone, where your very existence is weaponised against you and your communities and one another's communities in ways you struggle to articulate, where some of you are labelled 'model immigrants' and the rest as (well they've always been a bit shit haven't they—a bit lazy, a bit secretive, a bit themselves-to-themselves, not like the Indians or the Chinese), where we are forced to clamber desperately over one another, which means positioning yourself as far away from Blackness as possible as survival is determined by your proximity to whiteness within the white supremacist structure, which portions out its benefaction like a miser all the while protecting its colonial centre, its tentacles reaching out to the very canyons of our minds, all of us suspended on a knife's edge, screaming not me this time.
Sheena Patel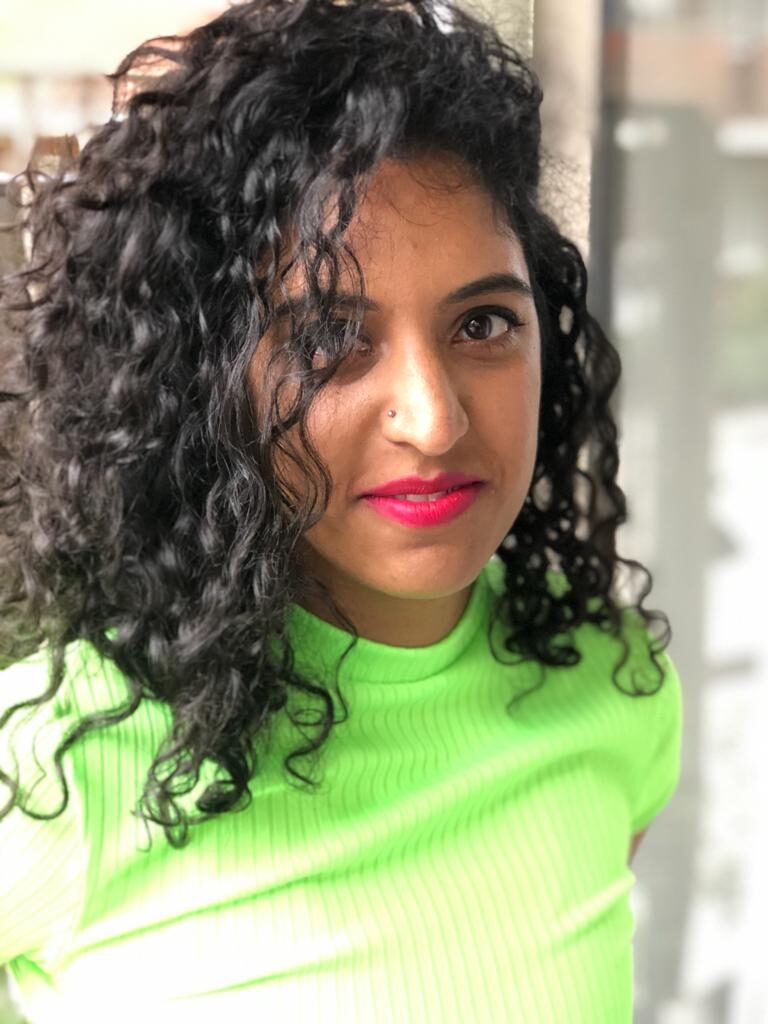 Sheena Patel is a poet and assistant director for film and TV who was born and raised in North West London. She is part of the 4 BROWN GIRLS WHO WRITE collective, has been published in a poetry collection of the same name (FEM Press 2018), in SLAM! You're Gonna Wanna Hear This chosen by Nikita Gill (PanMacmillan 2020) and She Will Soar edited by Ana Sampson (PanMacmillan 2020). This is her first solo publication.
4 BROWN GIRLS WHO WRITE are a poetry collective and sisterhood made up of Roshni Goyate, Sharan Hunjan, Sheena Patel and Sunnah Khan.
The collective was born on the waters of the Thames in 2017 where Sheena gathered friends on a boat to share in creativity and vulnerability. The four found resonance in each other's voices and formed a WhatsApp group that became a safe place to share and receive each other's writing.
Their first collection of poetry was published in 2018 by FEM Press and recommended by Forward Prize shortlisted poet Shivanee Ramlochan. They went on to open for T.S. Eliot prize winner Roger Robinson at the 2019 Stoke Newington Literary Festival and took a 5 star sell-out show to the Edinburgh Fringe Festival that same year where they also showcased other Black and Brown artists—upholding their principle of creating circles not pyramids in dismantling the exclusionary nature of artistic space.
They are a harbour and a sisterhood—each other's biggest fans and fairest critics. This is their first collective offering of solo works.
4 BROWN GIRLS WHO WRITE includes four individual pamphlets enclosed in a specially designed wrap – buy here!