The smell of woodsmoke and heavy, Welsh mud, and the mist lifting off the field as I cross it in my wellies to buy a cup of coffee, the first squeals of soundcheck feedback from the main stage.
That could be any mid-August weekend of the last thirteen years, each of which I've spent at Green Man Festival in Brecon Beacons, an annual pilgrimage with my dad and my brother, the ritual of which is now so embedded it feels absurd not to be there now, in this altered and unwelcome year. The routine is sacred, having taken in the adjustments, over the years, of boyfriends and pals joining us one year, not the next; of fellow festivalgoers becoming acquaintances, friends; of discovering new favourite bands that, next time they play there, are unmissable. And of moving house – these days we three tend to meet in Abergavenny, having travelled, separately, from Manchester, Sheffield and London. A change from that first year, in 2007, when I was nineteen, Tom seventeen, which saw us crouched disconsolate on the hard shoulder outside the Mersey Tunnel, having set off from Southport, where Tom and I grew up; our dad, John, on the phone to the AA, who rescued us and set us on our feet to try the journey again, in a different car. We did make it, finally.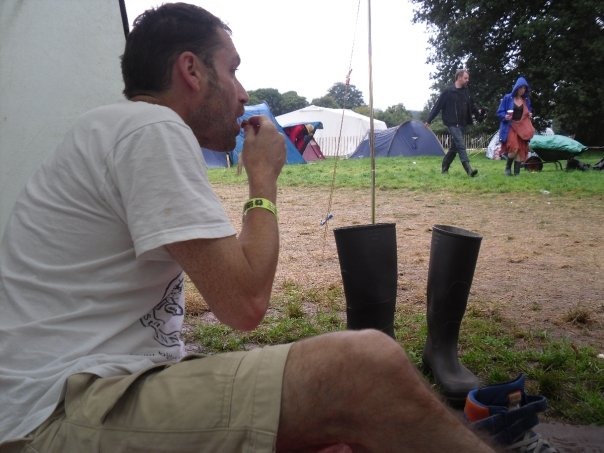 More civilised, these days, now that none of us is in our teens, or even in our twenties. The ritual starts with a few pints at the Bridge in Crickhowell, on the banks of the river, before a night's sleep at the Dragon Inn and its full Welsh breakfast, over which we excitedly compare our must-sees. Before midday on the Thursday we head onto the Glanusk Estate and pitch up our battered, long-suffering tent behind the Green Man Radio booth (where no doubt James Endeacott is already interviewing a band member, or Big Jeff Johns is picking the tunes, the tantalising soundtrack to our first day). And then it's four days of good beer, good weed, good friends, good music. Good weather, maybe. Bad weather – maybe. That's the contract we make with that changeable, temperamental place, under the golden eye of Sugarloaf Mountain, which even on the hottest, bluest day will catch at passing clouds and wring them out on us when we're least expecting it.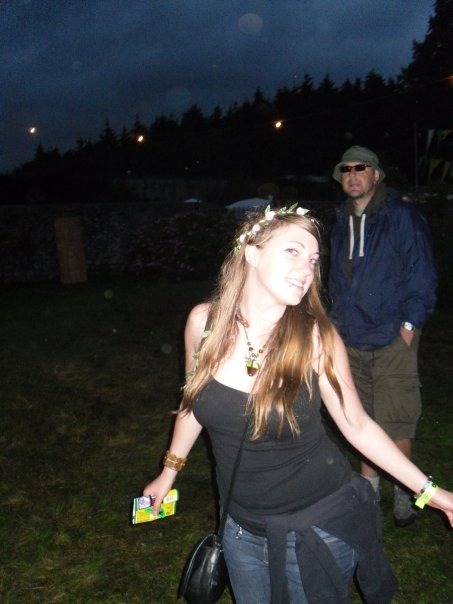 I'll struggle, in this short space, to explore all the memories. Many of them, understandably, I've completely lost, if they were ever coded in the first place. Only about forty percent of them are fit for public consumption, anyway. And it's cumulative, the Green Man feeling, rather than granular. It's a sense, a sound an intuition, a rhythm, a communion, so that I couldn't tell you which year it was in which my friend and I flew high as a kite on the ferris wheel, as Andrew Weatherall, now so much missed, laughed uproariously from the distant ground below us, fairy lights twinkling across the site. Or when I watched my dad transform, marvellously, into his teenage self, throwing his body around at the very front of the crowd, leaning over the barrier, for Hawkwind. Or watching the pale light begin in the east over the embers of the bonfire, Tom and I talking (sometimes nonsense), singing, finally trailing our unsteady way across the fields to the tent for a few hours sleep, or, if we were out late enough, for our dad to already be up, a pot of tea perched on the ancient green stove (the same that came on camping holidays with us in the early nineties). Just time enough for me to change (some of) my clothes and make a roll-up and give my face a quick splash before heading back out to watch Cate Le Bon, or Teenage Fanclub, or Billy Bragg, or Angel Olson, or King Gizzard and the Lizard Wizard, or Richard Thompson, or Animal Collective, or Peggy Sue.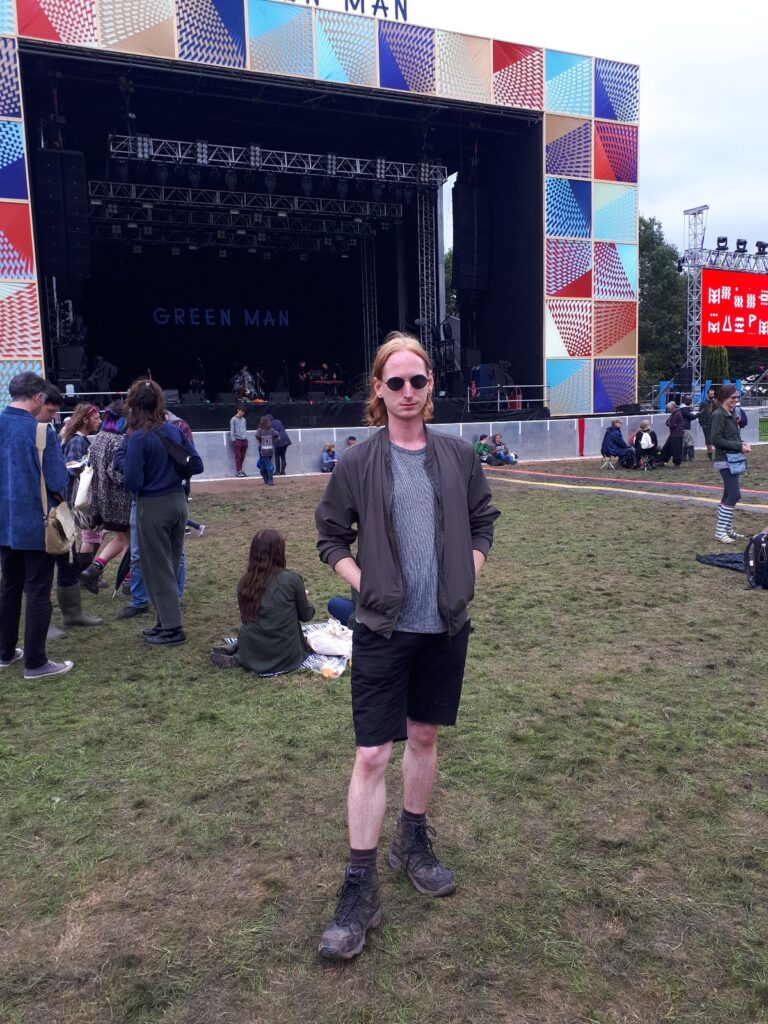 'Dirty Three?' Tom wonders, when I ask him over WhatsApp.
Yes, that was a good one. Or Aldous Harding, or Songhoy Blues.
'The Dan Deacon dance-off,' John says. 'The King Creosote hang-glider flyover; the Belle & Sebastian stage invasion. Midlake – my perfect Green Man feeling.'
There's never enough time to see everything; an abundance of riches.
This year I was supposed to be performing poetry in the literature tent – bad luck not to be able to. Worse luck not to have seen my brother or my dad in six months, and to be missing, this year, the annual ritual that brings us close again every summer, though Tom and I are no longer small, though our childhood home is sold and gone, though we live in different cities.
It feels very strange, this weekend, not to be in my wellies and sunblock, euphoric, sitting on the ground with people I love – with a crowd! – watching the clouds racing over Sugarloaf Mountain, and waiting for the music to begin.
Martha Sprackland