Last week, Catherine Eccles talked us through her archival journey piecing tracks from Andrew Weatherall's peerless NTS shows into playlists. The second playlist is a five and a half hour deep dive through Andrew's 2018 shows. It's proof that while music may not be for everyone, it's certainly working its magic for some of us at the moment.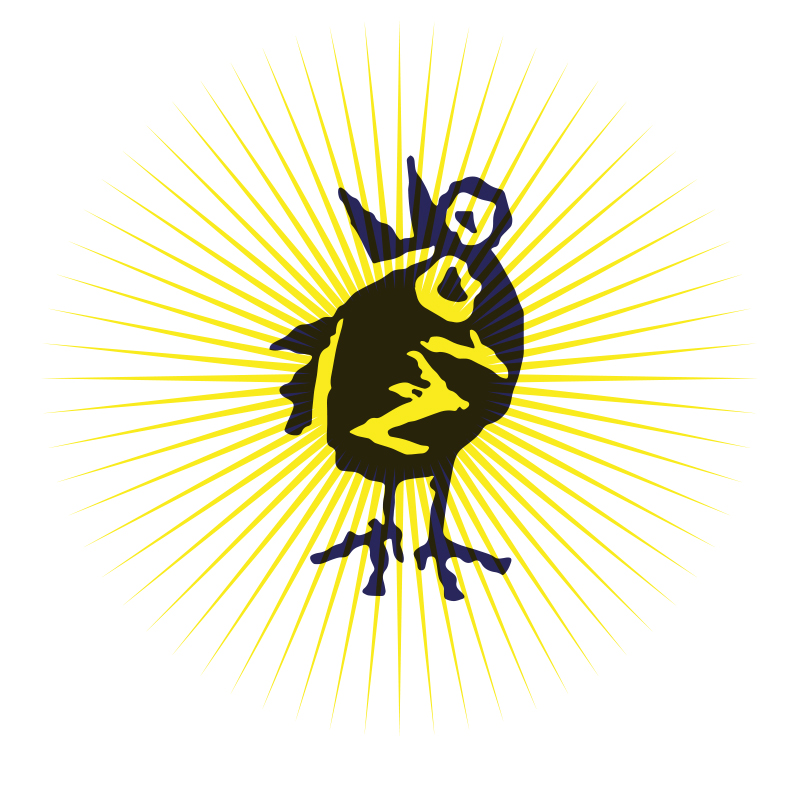 Welcome to the 2018 Music's Not For Everyone playlist – a selection of tracks played by Andrew Weatherall on thirteen NTS Radio shows during that year. I embarked on it the day of Andrew's funeral in March as the world was closing down, and over past weeks have distilled it into five hours twenty-nine minutes (co-incidentally only two minutes difference from the 2019/20 playlist) on Spotify. A journey through a topography of sound – it will take you places where social distancing isn't a concept.
I'm the kind who finds reading about visual art unintelligible, never looks at a review of a book I haven't read, and is embarrassingly dyslexic about the musical canon. I know what music I like, but too often for comfort can't tell you what it is. Perhaps coming at artists unburdened by context makes the discoveries purer, sweeter, truer. I've been asking myself, as I dig deep into the MNFE archive, whether women are less likely to be geeks than men because of brain chemistry or inclination. Either way, there's nothing like a dose of obsession to get you through Coronatimes. With the weight of planetary distress bearing down daily, donning the headphones and walking through certain half-deserted streets to the music Andrew chose for MNFE is an act of survival.
To paraphrase Donald Rumsfeld (it's not a good sign he came into my head), there are no expected expecteds in the music on offer here, but there are some unexpected expecteds. The techno track Die Wilde Jagd's Stangentanz is quintessentially Andrew – almost comic riffs dancing above a repetitive low beat. In No Control by Auf Toga the "yes!" moment comes one minute from the end of six; this reminds me of when Andrew read with glee from a "reasonably favourable" (as he always called them) online review : "He can take a while to get going, but he gets there in the end." This is the only time so far on my odyssey I have heard him quote directly from a review.
Some of the ambient tracks I can imagine Andrew calling "elevator music" in a characteristic act of ironic deflection. On MNFE, I have encountered music so sublime, it has led me down a path deep into Droneworld, a place I would happily stay for some time. Back in the ambient lands, I first heard the soaring sadness of Felsmann + Tiley's October that day of Andrew's funeral, they are forever connected; Laura by Multicast slides over you like a profound sleep, for twenty-six minutes, before the Seahawks Everything So Green mix of Born Blonde launches you into the thermal currents of psychedelia, where you will also find Pink Floyd's (who?) Main Theme from their 1969 album, More.
When you are feeling too comfortably tripped out, the demented guitar sounds of the Three Oh Sees in Anthemic Aggresssor, will push you into a different place where you will also find the raw guitar and Mancunian-like vocals of the Australian band Straight Arrows on Buried Again, a throwback to the 80's, alongside Overrated by the Echo Ladies which brings back the ethereal vocals of Cocteau Twins' Elizabeth Fraser.
No show is complete without its foray into dub, which always comes in twos or threes, though checking whether they have made it onto Spotify is a breath-holding exercise. Wheat Fields by Desi Roots is about as straight as you'll find, protest ganja reggae, with Rain and Fire by Ras Midas not far behind. A Weatherall favourite, the unmistakable voice of Lee "Scratch" Perry, make an appearance on Lion's Share and for instrumental zone-out there's Dub Syndicate's What Happened?
What then, are the unexpected unexpecteds? Summertime Tears by Warmduscher verges on a pop song, but on MNFE takes on an authority it maybe shouldn't have. It's difficult to tell until you discover Warmduscher is a Fat White Family/Paranoid London collaboration and anyway, it's all about the set-up, in this case for the aching guitar sounds of Sorgmarschen (March of Grief) by Trad Gras Och Stenar. Elsewhere you'll find the gospel lull of Anna St Louis in If Only There Was a River, a visitation of calm before something more hectic comes along.
That Andrew used to refer to MNFE as music for the end times carries extra meaning these surreal spring days – in 2018 there is track actually called End Times, by Warm Drag, in which the drawled refrain "There must be something we can do?" takes on a special resonance before a deep guitar dive hits you in the solar plexus. And lest I begin to sound like a geek, let me leave you with my top track of this playlist, Weatherall's own remix of I See You in the Scrubs by Eyes of Others. To appropriately strange sounds of manic alien insects the lyrics go, "I see you in the plants, I see you in the trees, I see you in the shrubs", and as I walk around the local park cut up by the joggers, I can think of worse places to spend time – maybe therein lies the portal to Droneworld. I see you in the shrubs, my friends.
Catherine Eccles