Last month we brought you the first part of the hugely popular Cold War Steve/Birmingham Museum and Art Gallery collaboration. Today, we're excited to present the second (and final) part of the commission on The Social Gathering. This consists of two never before seen CWS collages which feature characters from notable Pre-Raphaelite works in Birmingham Museum's collection. The new artworks are part of the project with Birmingham Museums Trust, which previously saw the artist reveal Benny's Babbies – a hugely detailed collage celebrating Birmingham and its people – on this site in April.
Christopher Spencer (aka Cold War Steve) said: 'Oh, I'm sure that the Pre-Raphaelite Brotherhood would be very dismissive of my creations! Birmingham Museum and Art Gallery has one of the finest collections of Pre-Raphaelite paintings in the world. Having unlimited access to them in this way through their Digital Image Resource and to be able to 'Cold War Steve' them was very rewarding.'
We're also delighted to present a new piece of writing in response to Chris' work from Kirsty Stonell Walker – Pre-Raphaelite art historian and author of 'Pre-Raphaelite Girl Gang'.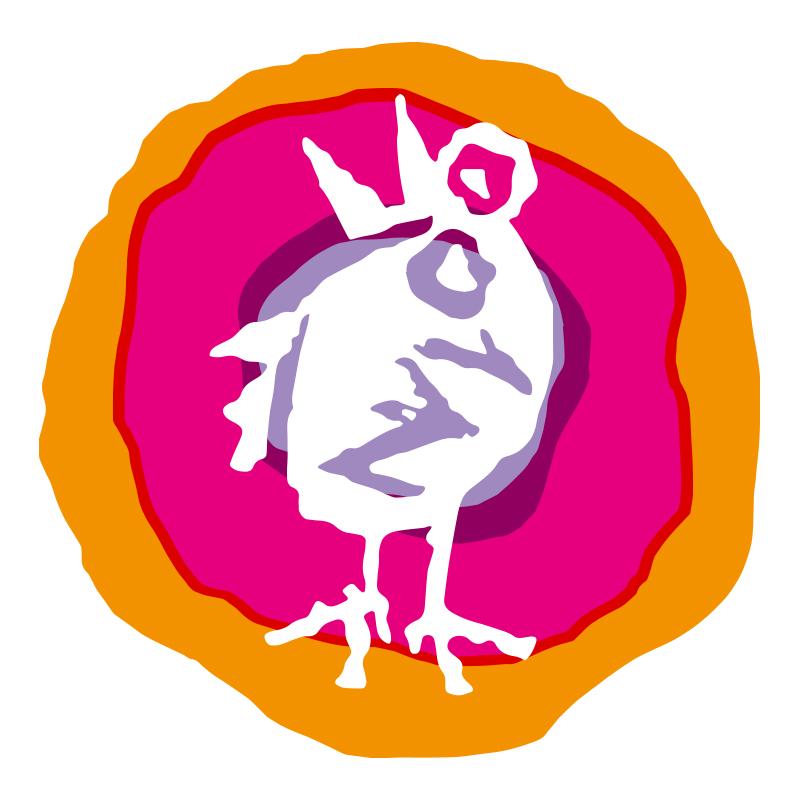 Poor Steve McFadden. We've all been there, having an existentialist crisis aboard the Number 23 bus, but luckily for him Hope is there to comfort him, and a good job too. Chatterton has had a bit of a turn on the seat in front and that couple from the 'Last of England' are moodily ignoring each other and everyone else across from them. The blind girl and her sister are keeping themselves entertained, even though those two girls from 'The Travelling Companions' have hogged the back seat. Typical. Written in the condensation on the windows is 'Photomontage isn't art PRB'. Now, I wonder if the Pre-Raphaelite Brotherhood (the PRB) really would have been that dismissive? Yes, well, probably. They were all arrogant young men who dismissed anything that wasn't art like theirs as being 'slosh' and nonsense, but you could argue that Cold War Steve, in his art is reflecting exactly the same things that inspired the PRB.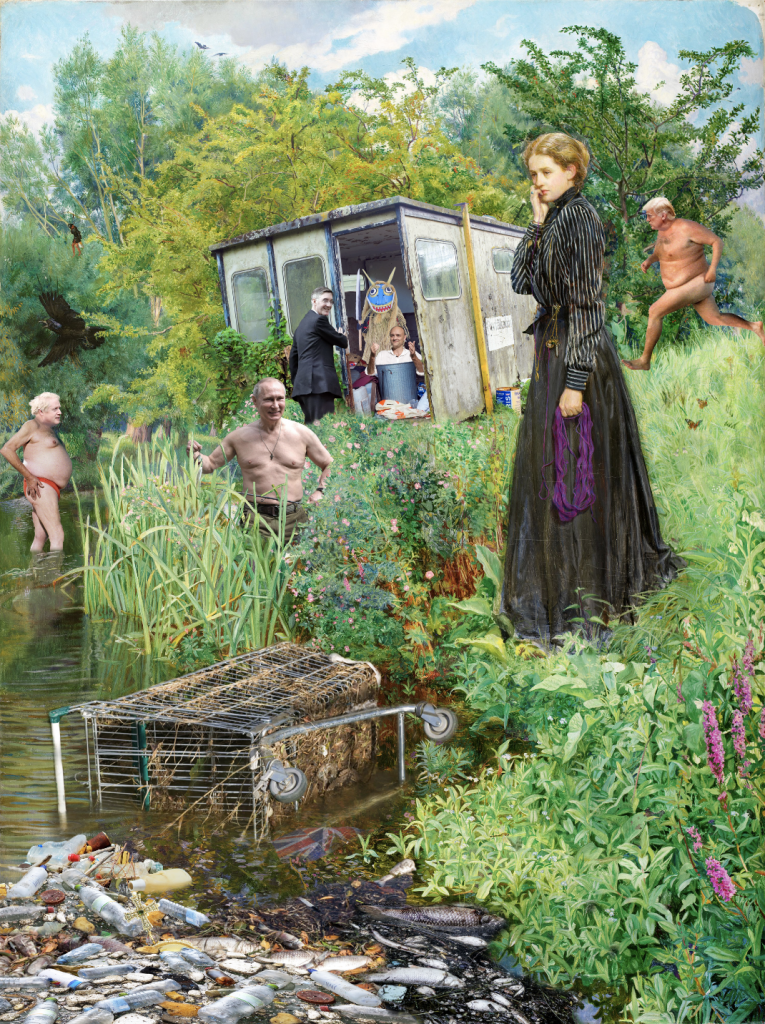 Remember what influential art critic and champion of the Pre-Raphaelites, John Ruskin said? No, not 'Put that away Madam!', but the principal job of an artist is 'truth to nature', that true art should reflect the reality we see around us. While those figures are not literally people on the bus – although I do think I've seen many a Chatterton on a late train home – we recognise the types immediately. Those two teen girls hogging the back of the bus, an older sister taking her younger sister off to do a bit of shopping in the Bullring, not to mention that couple who are definitely going through something and have the aura of grim determination about them – we've seen them all on our travels. Steve McFadden is lucky to have Hope at his shoulder, comforting him, because I'm sure we've all needed her help at some point, especially these days.
As for Byam Shaw's young lady, averting her eyes from the man-tragedy happening behind her, I'm sure we can all empathise with her. A year ago everything was a damn sight nicer than it is right now, or at least in retrospect it certainly feels like it was. Concerns like Brexit, the Royals and the such like don't really feel uppermost in our minds in the face of a global pandemic, and really all it boils down to is how much we trust those who are in charge of us. The girl is right to look worried as the fine specimen of manhood who lead the world to frolic about on the riverbank. You know she will never un-see some of the things she has witnessed there. Good heavens.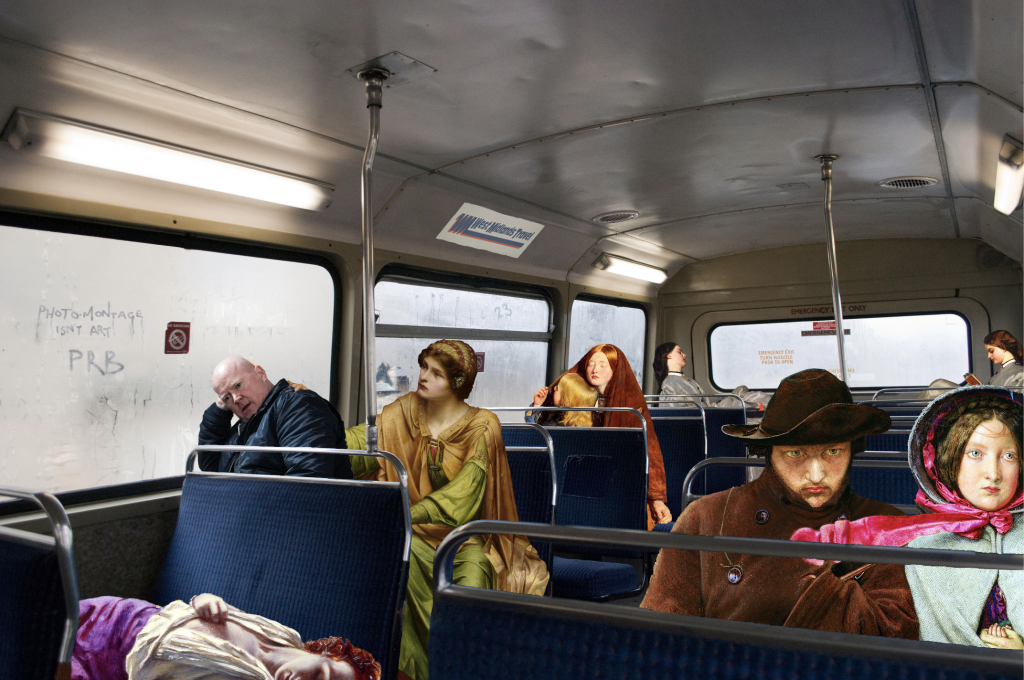 I am delighted that these works have been created because it shows that my beloved Pre-Raphaelites still have a relevant voice that can comment on our lives and present predicaments. Although someone has written 'Photomontage isn't art' on the window, when they were starting out the PRB weren't considered legitimate art either. Critics like Charles Dickens made great capital in saying how odd and unpleasant their work was, and their use of real people was revolutionary and unsettling to the viewers used to seeing idealised figures. By putting those figures on a bus heading for Birmingham city centre, alongside the personification of 'everyman' Steve McFadden, Cold War Steve is continuing this tradition. Rather than being at odds with Pre-Raphaelitism, Cold War Steve is the newest Brother, bringing pathos and beauty – as well as humour – to our modern life and troubles.
FREE DOWNLOAD – COLD WAR STEVE VS THE PRB
Words: Kirsty Stonell Walker
Images: Cold War Steve