"A clock spends its life marking time, but does it understand mortality?" goes the Chain and The Gang lyric, "Music's not for everyone, keep it away from them". It's the first track Andrew Weatherall played on his eponymous Music's Not for Everyone NTS shows that ran monthly for nearly six years, and the last on this final playlist that takes us back to start, July 2014.
How did we enter into the temple?
In an interview I listened to recently, Andrew describes how he shared his teenage bed with John Peel, clandestinely listening to his shows on a transistor with a green faux crocodile skin cover – his entry into a secret world, doubly secret under the bedclothes, risking all sorts of grounding and docking of pocket money. And somewhere across the country, at school, I also had my precious radio illicitly under the pillow every night, in the mid-seventies when punk and everything in its slipstream exploded into our adolescent lives. It was an initiation, a rescue from a nice upbringing, whether in suburban Windsor, or one that sent you to boarding school. All these years later, it's great to be reminded of the experience thousands of us were sharing in the seventies, a web of curiosity that transgressed boundaries.
Imagine my surprise when in the same interview compilation put together by David Holmes, Andrew starts talking about the effect Terry Jacks' 1974 cover of Seasons in the Sun had on him. Until this point, it had been embarrassing to think I sometimes reflect on that sentimental song (we were both eleven when it was released), but he explains it:
The first music that moved me was a cover version of a death ballad…it seemed ghostly and otherworldly, there is something about tremolo guitar, or a fuzz guitar, and slap-back echo which is a very ghostly sound. You get that in dub, you get that in rockabilly, it's all about echo and delay; it's the interaction between stand-up bass and the drums, it's got a certain swing to it and then there will be a scratchy, very procursive guitar over the top. Like a lot of early dub, it's all about the space.
So now we know.
Elsewhere he says, "I'm still channelling the legacy of that music I heard John play". I doubt Peel ever broadcast Seasons in the Sun, or Andrew for that matter, but over the last five months I've been channelling the music Andrew played: 146 hours of shows, resulting in thirty hours of music across five playlists. I've loved it; how will I ever return to normal life?
My phone tells me that since March 12th – the day of Andrew's funeral and the day I locked down – I have walked 593 miles. Much of that has been in the company of the Music's Not for Everyone shows: first in over-seasonal sunshine on hard London pavements, and across baked earth around the same park, day on day, from bare trees to full-leafed; then I left for the hills. More recently I have been living in a wooden cabin, which hangs ship-like off the side of a mountain in an ancient glacial bowl carved out by the last ice-age, in Connemara, Ireland. The clouds roll over like an inverted sea; the western edge of a country about to be unmoored by a neighbour that seems to believe isolation is a good thing. (Let's not get started on that.) Quarantine is not an issue here, there's no-one around. My daily walk takes me up onto the mountain beyond the cabin, across rough, sodden bog, between green, bestial hills. A pair of ravens glides high with a croaking call that brings timeless reassurance; disturbed, the larks launch up from the long grasses into their undulating flight. While London burns, this place absorbs water like a sponge, every footstep is engulfed by the sphagnum moss or dark bog. The rain comes in from the Atlantic with admirable determination, the sun emerges in tantalising moments and the clouds cast shapes across the mountain flank opposite like a giant psychedelic projector.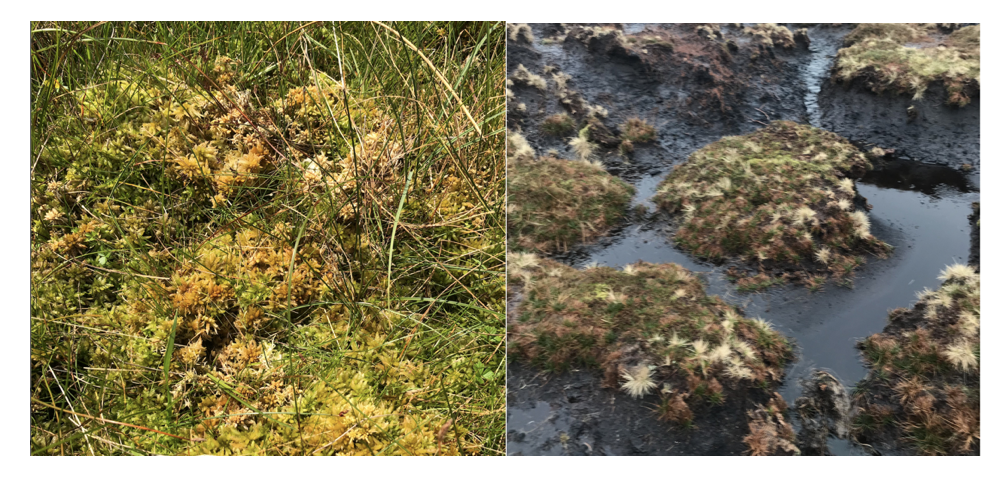 There are scars on the landscape here: disintegrated stone dwellings, abandoned since the 1840s' famine, gradually ceding back to the earth; grassed ridges where the occupants' potato fields once fed them; and worst of all, thick green veins of overgrown stone walls pointlessly running up to the mountain tops, walls built because theEnglish administration at the time believed it was morally wrong to give food to the starving unless they worked for it. These Irish hills are not giving up their history easily. The notion of our Englishness is a difficult subject, but when I listen to Andrew talking in those interviews and to the music he chose, which weaves through a deep tradition, I finda feeling of belonging. He played music from aroundthe world, but underpinning it is the kind of English sensibility you want to associate with. Curious. Ironic. Subversive. There's a moment in the David Holmes' interview compilation when Andrew starts talking about "Sir John", which was confusing until I realised he was talking about Betjeman not Peel:
There were various people [Prof Stanley Unwin, Ivor Cutler, Viv Stanshall] whose use of the English language – even at the age of eleven or twelve, although I didn't understand it – I loved and always associate Sir John with – the way he spoke, the rhythmic nature of the way he read his poetry and the slightly fruity undertones…those early people they are the reason I got interested in the subversive nature of the written language and how to turn it on its head, and just the ridiculousness of it sometimes…although you say to people "John Betjeman" they get a bit sniffy, it's a bit suburban, but I just like the way if you scratch the surface, he picks up on those slightly sleazier undertones.
An insight, perhaps, into many of the tracks Andrew played on MNFE, especially in these early shows before his choices became more esoteric, before the ritual of the Temple of Gnostic Sonics really gathered momentum. It also gets to the heart of him, that he came at things with rebelliousness, a sense of the absurd and without prejudice (prejudice is precisely why I mistook Betjeman for Peel). Zero elitism in a culture riven with snobbery.
The fact that before I started on this odyssey there were many bands on MNFE I hadn't heard of means bias has not been a problem; it's more "the confidence of ignorance"- an Orson Welles' quotation Andrew referred to when talking about his production of Primal Scream's Loaded. Many tracks from known artists – Pale Saints, The Durutti Column, PiL, The Slits – haven't made the final cut for 2015/14. We do have though, a Weatherall remix of New Order's Restless, two tracks from Young Fathers including I Heard, which I have had on repeat, Arthur Russell, Death and the Maiden, King Tubby, and Lee "Scratch" Perry who makes an appearance on four of the five playlists. (There's something about Perry's voice that mainlines into my subconscious and I can't work out if I love it or hate it; either way, it unsettles me.) What stays and what goes is a mysterious process, even to me. Tracks I first rejected, like Montana's eleven-minute Flower Must Die, become compelling in their insistence; others don't stand up to repeated listening; some confirm their inclusion in the first minute: Don Harper's interpretation of the Dr Who theme tune (the original struck fear into my heart long before I heard Seasons in the Sun); two tracks from Parisian psyche band, VoX LoW; and, returning to the fruitiness, Bernard Cribbens' Gossip Calypso, an ode to small-town chatter.
Perhaps the most challenging and irresistible, is the fourteen-minute-long Side 1 from the LSD Underground 12 LP, a record rumoured to exist in the mid-1960's and tracked down by a Swedish writer on psychedelic culture, Patrick Lundborg. It is not known who recorded this album billed as "music composed and played by LSD-induced musicians – the only record of this type available". About three minutes in, you can hear a voice saying, "Whoa what was that?!" and the reply, "I don't know!", otherwise it's all crazy dissonance.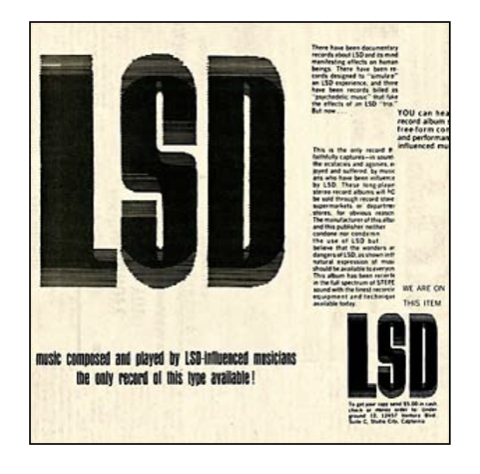 There's only one show over the seventy-three spanning nearly six years, where Weatherall invites a guest co-presenter: Timothy J Fairplay in December 2014, using the "tried and tested three on three off method". I recommend going back to the original show – it's packed with gems including three epic tracks from Fairplay himself: Carla is Typing a Message, Shazsquatch and Stories of Prison. In other episodes, Andrew's own contributions come from his monikers: Two Lone Swordsman; The Woodleigh Research Facility, The Asphodells. But it's time for me to hand over the headphones; time for you to dive into the final (first) year and a half of Music's Not for Everyone and hear things you'd forgotten about or never knew in the first place. I'll leave the last word to Andrew.
When I was nine or ten years old in the early seventies, I was rummaging around in the garage at home and found a box of 7" singles. I had a little Dansette record player and just thought, "What's this?". There's the joy of discovery, a dusty box of records.
Catherine Eccles – August 2020